Nero DuplicateManager Photo
A clean photo archive
Nero DuplicateManager Photo helps you to clean up your image archive with exact, duplicate and similar images quickly and accurately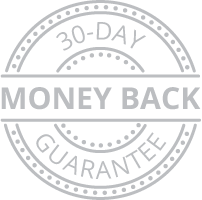 $44.75$34.9522% savings1202Y01PUGet couponUse coupon code and get discount
Related Products
All prices listed on our website are in US Dollars
Put an end to unnecessary picturefiles
More time no more wasting your valuable time on manual searches
Better overview thanks to smart duplicate finder technology (exact, duplicate or similar images)
More storage space thanks to DuplicateManager Photo you don't give away expensive storage space any more
More storage space, better overview
Have you archived your photos for years on your PC and connected devices? Now you realize that you have a fairly large number of duplicate and similar images on your PC that take up valuable storage space? Rest assured that you're not the only one who has this experience.
Nero DuplicateManager Photo solves your problems quickly and safely.
Simple, fast and safe
Start search

Recover valuable disk space with DuplicateManager Photo

Confirm preselection

Smart Duplicate Finder technology makes recommendations

Duplicates deleted

Duplicates safely deleted with best overview and easy recovery if desired
Your reliable problem solver
The problem
Anyone who uses their PC to archive their photo collection from smartphones, digital cameras, USB sticks, online storage and the like will know the problem. How many others will you probably have experienced these typical cases:
Almost identical images due to resizing
Almost identical images of many similar motifs
Duplicate images piled up from different devices
Identical images stored in different image formats
Nearly identical images through continuous shooting
Duplicated pictures of sharing with family and friends
Copies of duplicated images that were accidentally created
Nearly identical images through image processing (filters, color correction, etc.)
Almost identical images through HDR image sequences imported from your smartphone
The solution
To resolve your situation, you must first identify your duplicates and then decide which images you want to keep and what should be securely deleted. In many cases this can be very time-consuming. In addition, deciding what to keep and what to delete can be very difficult. Nero DuplicateManager Photo solves both problems: It helps you clean up your image archive with exact duplicate images and similar images quickly and accurately.
It's that simple
Simply select one or more of your specific cleanup folders and start image recognition. The Image Cleanup mode for exact duplicates shows what you should keep and what you should safely delete, while the similar Image Recognition mode conveniently automatically categorizes your similar images into "Places", "Series", "Motifs", "Resize", "Formats" and more. This makes it extremely easy for you to find, compare and decide which types of similar images you want to keep and clean.
Never again unnecessary duplicates
Do not waste your precious time with an inflated image archive and lack of free space on your hard disk. Use Nero DuplicateManager Photo now and get rid of a task that's long overdue.
About Nero DuplicateManager Photo Coupon
How do I find Nero DuplicateManager Photo coupon code?
You can find Nero DuplicateManager Photo coupon code on our page,
just click on «Get Coupon» button.
How do I use Nero DuplicateManager Photo coupon?
To use Nero DuplicateManager Photo coupons, copy the coupon code on our page and paste it in the promo code field on the checkout page of your order.
The coupon can be used if the coupon is active.
How do I get discount on Nero DuplicateManager Photo products?
You can get discount by using a coupon code, which you can find on our page. Right now you can save up to 22% off.
How long do Nero DuplicateManager Photo offer last?
The time within each offer is active, is different. The coupons you pick up during the sales are mainly active for the sale period.
How many Nero DuplicateManager Photo coupons can I use?
You can use only one coupon code for each order.