MacKeeper
Try all-new privacy, security & Mac performance tools
The new MacKeeper app delivers multilayered protection from malware, online threats, and identity theft along with Mac performance optimization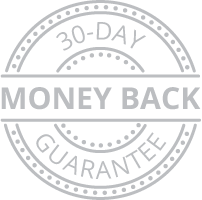 Limited Time Offer$14.95$10.4630% savingsBuy Now

Feel safe in a digital world that is not
With multilayered online privacy protection you're always safe. Trackers are blocked. Wi-Fi hotspots are protected. Data breach alerts are sent.
MacKeeper protects your privacy when it matters most
ID Theft Guard

Stop compromised online accounts from being hacked

StopAd

Block annoying ads and advertisers from tracking you online

VPN Private Connect

Secure any public Wi-Fi connection
Don't be a victim of identity theft
Avoid identity theft and guard any compromised online accounts from hackers. 52% of people who try ID Theft Guard find leaked web accounts. Try online identity protection with ID Theft Guard to protect them and keep your online identity secure.
Stop annoying ads and trackers
Love the web again without ads and trackers following you online. Browse, search, and shop ad-free with our brand new MacKeeper StopAd feature.
When your Mac needs care
Full disk space

You took all those vacation pictures. But what if you can't actually save them? Don't let that "Disk space is almost full" message get in the way. Clean junk files and useless apps to save gigabytes of disk space for things you really need.

Mac runs slow

Maximum speed no matter what — that's what every Mac user expects. So don't let a slowdown get you down. Clean your Mac's memory and remove login items to get things running beautifully again.

Files need protection

Think that file you downloaded is safe? Better be safe than sorry. Reliable virus protection blocks malware, adware, and major security threats from harming your files and personal data.
Safeguard your browsing data
Your internet connection isn't as private as you think. ISPs are ready to sell your browsing history to advertisers, but MacKeeper can stop them. Use VPN Private Connect to encrypt the data you send online. Hide what and from where you browse.
You don't need a new Mac. You need MacKeeper.
It turns out you can teach an old Mac new tricks. With a suite of simple but powerful cleaning tools, your Mac will feel like it just came out of the box.
Safe Cleanup

It's like a weight loss program for your Mac. Remove junk files, clean up your local mail attachments, empty the Trash—all in a snap. Goodbye useless files, hello disk space.

Duplicates Finder

Are file copies clogging your hard drive? Find out with MacKeeper. It removes duplicate files scattered all over your Mac, yet keeps original files untouched.

Smart Uninstaller

Dragging an application to the Trash doesn't completely remove it. MacKeeper software does. It wipes out app leftovers, plus removes useless apps, widgets, and extensions.
Keep your Mac safe online
MacKeeper has your back, standing by to detect and squash viruses before they have a chance to ruin your day. Plus, it removes apps designed to bombard your Mac with annoying pop-ups.
Antivirus

Security is important—for you and for your files. Make sure your Mac stays protected with MacKeeper. It blocks malware, viruses, and spyware attacks to protect what matters most—your privacy.

Adware Cleaner

Sick of adware? We baked a powerful adware cleaner into our MacKeeper software. It finds and removes adware infections in a snap, so you won't have to deal with all those annoying ads.

Track My Mac

Mac lost or stolen? Find it on a map and lock it with your smartphone. Wondering who took your Mac? MacKeeper takes a picture of anyone who enters the wrong password.
Make your Mac snappier — in a snap
Clean memory. Update your apps. Remove login items. There's so much you can do to optimize your Mac and make it run like a dream. MacKeeper does it all for you.
Memory Cleaner

One click to instantly free up Mac memory space. Two clicks to stop memory-hogging apps and processes. That's all it takes to help your Mac breathe easier.

Login Items

Macs shouldn't take forever to start. Reduce your Mac's startup time. See which apps are set to launch at startup and remove those you don't want—so simple.

Update Tracker

Don't miss the latest versions of your favorite apps. See the list of your outdated Mac apps, and update all of them in one click.
More products on MacKeeper Official Website