Ashampoo Privacy Protector
Compact application to encrypt, decrypt, archive and delete files
Ashampoo Privacy Protector offers a new security approach by combining encryption, archiving and trace removal in a single application. AES256-encrypted files can be instantly burned or emailed.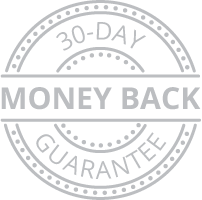 Limited Time Offer $39.99$11.9970% savings Buy Now

Ashampoo Privacy Protector Screenshots
There's also support for self-extracting archives for easy file access from any PC. The application furthermore works with M-DISCs that can store data for up to 1000 years. Users can generate password keys from flash drives and use them as master keys to avoid having to remember lengthy passwords. Individual files such as images can also be used as password keys.
Just easy, just safe - Privacy Protector
The new Ashampoo Privacy Protector offers secure file encryption/decryption and eliminates PC usage traces. Maximum encryption and easy handling make this a highly convincing tool.
Protect your privacy with Ashampoo Privacy Protector.
Encrypt securely and burn for 1000 years

The AES256-encrypted and maximally protected files can instantly be emailed or securely burned to avoid any errors during program transfers and ensure maximum convenience. And when we are saying securely, we really mean it! With the built-in M-DISC support, your data will last up to 1000 years. Thanks to their unique surface, these discs will stand the test of time unlike ordinary recordables that experience data loss after just a few years. Privacy Protector fully supports this innovative technology to provide you with a long-term option for data archiving. M-DISCs are available online or at your local retailers.

Delete files permanently

The secure deletion of source files is part of any decent backup strategy - an area where Windows fails miserably. There are dozens of applications available to restore deleted files unless you play it safe! Privacy Protector comes with a deletion tool that overwrites deleted files with random values rendering them virtually unrecoverable even for specialists - anything that is deleted stays deleted, guaranteed! Whether you are selling used hard disks or trying to protect your intellectual property, Privacy Protector won't fail you.

Maximum security without passwords

Having a hard time remembering your passwords? Why not simply use one of your files as password key. Want it even easier? No problem, just use any of your flash drives as a safe to store your security keys and to decrypt your files. It doesn't get any easier than this. But how about using a photo of your choice as key? Even that is possible. This way, your file can only be decrypted by someone with the same photo and the knowledge that is was used as key. Ingenious!

Professional trace removal included

You're leaving traces - whether you're surfing the web or going about your daily work! Privacy Protector finds and eliminates any traces that may help create a profile of you or your work thoroughly and efficiently. Any program remains or temporary files (that may take up several gigabytes of space) are deleted to protect your privacy and free valuable disk space.
Encrypt and archive your files with Privacy Protector!
Privacy Protector offers an innovative, combined security approach that includes encryption, archiving and cleaning. Instead of having to use separate tools that may not play well together, you can now rely on a single, well-balanced solution that does away with confusing settings and bloated menus in favor of clarity and usability.
Ashampoo Privacy Protector Key Features:
Use flash drives as master keys
Maximum encryption for your private data
Delete sensitive information completely and permanently
Find and eliminate revealing data traces from your system
Burn and archive data safely with high-security recordables
Works without passwords... Use existing files and images as password keys
Don't take any chances when data security is at stake
Deleting the source files is a logical step of file encryption that is equally well handled by Ashampoo Privacy Protector. Overwriting files with random values multiple times ensures that even recovery specialists won't be able to restore them. The integrated trace removal feature locates and removes orphaned/redundant files, program remains and temporary files to protect your privacy and reclaim previous disk space.
Protect your privacy with Ashampoo Privacy Protector now. Every day counts.
Encrypt, delete, clean and archive with maximum safety. Encrypt your files easily with proven AES256 encryption, burn the result to any disc and delete the source files permanently. Sounds easy? It is! And there's no more need to remember lengthy passwords. Simply plug in a flash drive to hold the automatically generated master key and you have a handy, mobile password safe to carry around. You can also use your files, e.g. images, as password keys and rid your world entirely of passwords. Need to email your files? A click is all it takes to create an email with the proper attachment. And due to popular demand, we also added a system cleaner that removes no longer needed files from your machine - and it's customizable too.
Versatile features and easy handling
Email files
Use AES256 encryption
Use AES256 decryption
Use flash drives as master key
Create self-extracting archives
Burn files to CD / DVD / Blu-ray
Burn to high-security discs (M-DISC)
Delete files permanently and irrevocably
Eliminate usage traces for many programs
Eliminate usage traces for Microsoft products
Use your own files (e.g. images) as password keys
Ashampoo Privacy Protector Requirements
Operating System

Windows® 10, Windows® 8 / 8.1, Windows® 7

Computer

Any computer that supports the above operating systems.

Other

An Internet connection is required to activate the program. The program license is verified repeatedly at regular intervals. Full administrative rights are required to use the program.
More products on Ashampoo Official Website
Copyright © 2019 www.find-your-software.com
All trademarks and brands are the property of their respective owners
facebook pinterest