Ashampoo WinOptimizer 15
Makes your PC faster, cleaner and more secure
More Power with features that have been generally overhauled to perform up to 50x faster! More comfort with a straightforward usability concept for faster results. And more design with visuals that combine modernity with functionality the likes you've never seen in any WinOptimizer before!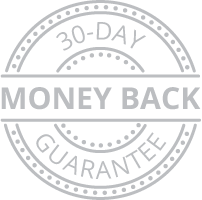 Limited Time Offer $39.99$9.9975% savings Buy Now

Ashampoo WinOptimizer 15 Screenshots
Ashampoo WinOptimizer 15 Key Features
Secure, fast and clean - in just a few clicks!

Even modern systems slow down eventually, become faulty and amass junk data. Ashampoo WinOptimizer 15 takes care of these issues - with unparalleled speed and efficiency. It doesn't take any prior knowledge or lots of time and your computer will feel like new again! Let WinOptimizer help you make the most of your PC and protect, clean and optimize your machine for maximum performance every time!

Design meets performance

Not only does Ashampoo WinOptimizer 15 look terrific - it's never been this smart before. The program notifies you of potential system issues and gives solutions right from the start. The new design is ingeniously clear and makes handling super intuitive. You'll see great results after just a few clicks. It's user experience reimagined - well thought out down to the last detail!

Ultimate power

Our most popular modules have been completely revised and future-proofed for superior speed and stability. As a result, classics like Duplicate Finder and Undeleter are now up to 50x faster! Even DiskSpace Explorer that usually processes giant amounts of data now works up to 10x faster. This phenomenal speed boost in WinOptimizer 15 was achieved through low-level system programming by Ashampoo's system tuning specialists!

More privacy, security and disk space

WinOptimizer 15's powerful cleaners rid your system of all junk files. This not only includes temporary or cached files but also no longer needed cookies and your browsing history that may compromise your privacy. Alternatively, you can also scan for duplicate files such as copies of photos and documents you may have stored in different locations.

A classic: 1-Click Optimizer

1-Click Optimizer fixes several computer issues at once using 3 powerful cleaning modules. Internet Cleaner removes browser traces that not only occupy precious space but also undermine your privacy. Drive Cleaner deletes no longer needed files to reclaim disk space for you. Registry Cleaner removes invalid Registry entries to prevent system errors and to speed up your system. It only takes a single click to make the magic happen!

Better privacy control especially for Windows 10

Windows 10 collects more user data than any Windows before it. Win10 Privacy Control gives control over your computer back to you! Finally, you decide which passwords and telemetry data or photos are sent to Microsoft - or kept to yourself! Will you allow apps to update automatically or even access your messages and calendar entries? The decision is yours, Ashampoo WinOptimizer 15 will enforce it rigorously for you!

Full performance on demand

Need the full power of your PC? Live-Tuner and Game-Booster are your friends! Live-Tuner reprioritizes and accelerates applications where it matters. Game-Booster shuts down non-essential background services and applications to provide more resources and optimal performance for your games. Once you exit a game, the system will auto-revert to the previous state - it's genius!

Cutting-edge cleaners

For maximum accuracy, cleaners have to be frequently updated. Browser traces and temporary files are hidden in various locations on your hard disk. Ashampoo WinOptimizer 15 constantly tracks these files and provides deep cleaning on demand.

Clean up automatically - instantly!

WinOptimizer uses sophisticated algorithms to delete no longer needed files automatically. Web browser traces and temporarily files are removed as soon as you close your browser. This includes Adobe Flash, Reader, Quicktime and Java temporary files, nothing escapes AutoClean! This will keep your files safe and your system lean and fast!

Keep track of your system

Ashampoo WinOptimizer 15 shows you exactly what's going on your machine. For example, if the health of your hard disks deteriorates, you will be instantly notified before disaster strikes. If you need to know how much space your files take up, which hardware components are built into your PC or which processes are currently running in the background, WinOptimizer will have you covered!

Over 30 useful modules

Ashampoo WinOptimizer 15 can do more than just clean and optimize your machine. Whether you need to customize Windows, edit or recover files or analyze your system, WinOptimizer has a feature for you. The integrated backup mechanism ensures you can always reverse your changes later so you can freely discover the over 30 powerful modules!
Ashampoo WinOptimizer 15 System maintenance
Defragment Windows Registry
Clean hard disks with Drive Cleaner
Remove internet traces with Internet Cleaner
1-Click optimization with One-Click-Optimizer
Defragment hard disks for improved performance
New filter settings to narrow down search results
Updated search algorithms for all cleaner modules
Optimize Windows Registry with Registry Optimizer
Newly developed Internet cleaner with multi-user support
Powerful drive cleaner with significantly improved results
Automatically delete web browsing traces and temporary files
Pro-active defragmentation as non-disruptive background task
Ashampoo WinOptimizer 15 File tools
Support for ExFat partitions
Redeveloped for enhanced speed
Securely delete files with File Wiper
Find duplicate files with Duplicate Finder
Permanentely delete files from the recycle bin
Find invalid program shortcuts with Link Checker
Recover accidentally deleted files with Undeleter
Render deleted files unrecoverable with File Wiper
Safely and securely encrypt and split up file with File Manipulator
Wipe and overwrite free disk space to securely delete file remnants
Securely encrypt and decrypt files with File Encrypter and Decrypter
Split up huge files with File Splitter
Ashampoo WinOptimizer 15 System analysis
Compare benchmark results online
Get detailed system information
Benchmark system with System Benchmark
Support for extremely large partitions
Manage installed fonts with Font Manager
Optimum SSD support for increased lifespans
Detect hard disk issues on time with HDD Inspector
Innovative hard disk benchmark with detailed results
Ashampoo WinOptimizer 15 Improve system performance
SSD Wizard for solid state drives
Speed up Windows startups with Startup Tuner
Optimize Internet connections with Internet Tuner
View and manage running processes with Process Manager
Review and uninstall applications with Uninstall Manager
Disable unnecessary system services for more performance with Service Manager
Ashampoo WinOptimizer 15 Customize Windows
Improve privacy with AntiSpy
Adjust hidden settings with tweaking module
Adjust file associations with File Associator
Save Windows desktop icon arrangement with Icon Saver
Customize Windows context menu with Context Menu Manager
Maximum privacy protection for Windows 10 with Win10 Privacy Control
Ashampoo WinOptimizer 15 System Requirements
Operating System

Windows® 10, Windows® 8 / 8.1, Windows® 7

Computer

Any computer that supports the above operating systems.

Other

Full administrative rights are required to use the program. An Internet connection is required to activate the program. The program license is verified repeatedly at regular intervals.
More products on Ashampoo Official Website
Copyright © 2019 www.find-your-software.com
All trademarks and brands are the property of their respective owners
facebook pinterest