AVG TuneUp
Tune and clean up all your devices.
Get a faster, cleaner, longer lasting PC. Speed up, clean up & fix all your devices. Explore the all-in-one tuning suite for your PC, Android and Mac. Getting the most out of your PC, Mac or mobile device is easy with AVG TuneUp.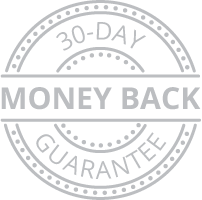 $49.99 Buy Now

AVG TuneUp Screenshots
AVG TuneUp Key Feature
File Shredder

Securely deletes data to help prevent file snooping

Undelete

Rescues accidentally deleted files

Styler

Personalizes the look and feel of Windows

Updates Outdated Software

Updates your essential programs. Wine gets better with age, software doesn't. Our Software Updater updates the most popular programs on your PC to plug security holes, fix bugs and even add great new features.

Speed up your PC

Makes old PCs live longer—and new PCs run faster! PCs, old or new, face one stark reality: The more programs you use, the slower they become. Here's the cure: Our 2017 release of AVG TuneUp comes with a complete reboot of its patented 'Programs-On-Demand' technology. It puts draining programs into a smart Sleep Mode and reduces their impact on PC performance, battery life, network and storage to nearly zero.

Free up disk space

Most powerful PC cleaner yet. AVG PC TuneUp removes leftover files that accumulate over the years, including: Temporary files in Office 2016, Snaglt, Windows 10 & more. Hidden browser traces from the latest IE, Edge, Chrome and Firefox. Unnecessary Windows cache & logs. Duplicate photos, docs, & other files

Get longer battery life

108% Longer battery life. In a cafe or on the plane, putting the final touches on an all-important document, when... your battery dies. AVG PC TuneUp keeps your laptop going when you need it most.

Fix Windows® crashes

Stops small issues from becoming real problems. Our new Fix Problems center is a 24/7 mechanic for your PC. It helps fix and prevent problems with Windows, your hard disk, your programs, and accidentally deleted files.

Clean up your Android™ & Mac®

Keep your phone light & fast. With AVG TuneUp, you can also install AVG Cleaner PRO on unlimited Android phones and tablets to remove hidden junk files, duplicate photos, battery-hogging apps, and more.
AVG TuneUp - Get More Space
Frees up valuable disk space
Duplicate Finder

Scans your drive for duplicates and advises you on which ones you can safely delete to free up space on your PC

Disk Space Explorer

Helps you free disk space by finding large files

Windows® 10 & 8.1 App Cleaner

Cleans up hidden junk from the Windows Store® and Windows 10 & 8.1 apps

Browser Cleaner

Fixes problems with your browser, and gives back some disk space too
AVG TuneUp - Get More Speed
Restores your PC to top speed
Turbo Mode

Switches off unnecessary features to release more power

Program Deactivator

Puts unused programs to sleeps to boost PC power and improve startup times.

Startup Optimizer

Scans for programs slowing PC startup and shutdown

Uninstall Manager

Identifies and uninstalls unused programs

Drive Defrag

Speeds up access to your hard drive
AVG TuneUp - Get Longer Battery Life
Extends your battery life
Economy Mode

Significantly prolongs battery life by reducing the power consumption of the processor, switching off unnecessary backround processes and reducing the power consumed by internal and external devices

Flight Mode

Saves even more battery and complies with airline safety regulations by switching off WiFi® & Bluetooth® with a single click
AVG TuneUp - Get Less Crashing
Helps stop freezing & crashing
Registry Cleaner

De-clutters and cleans your registry for fewer system crashes

Registry Defrag

Reorganizes your registry to eliminate database problems

Disk Doctor

Finds and fixes hard drive problems

Shortcut cleaner

De-clutters your desktop by deleting "dead" shortcuts
AVG TuneUp - Get Automated Maintenance
Simply set and forget
Automatic Software Updater

Checks & updates all your essential programs.

Automatic Maintenance

Automatically performs routine maintenance

Live Optimization

Constantly prioritizes all processes to deliver optimum performance

Automatic Cleaning Updates

Automatically updates for optimum cleaning

Automatic Start-Stop Mode

Reactivates programs for a single use

Update Wizard

Keeps AVG PC TuneUp up to date

Optimization status

Keeps you up to date on PC health
AVG TuneUp - Get More Control
Powerful tools for peak performance
Repair Wizard

Finds the fixes for you

Process manager

Offers a detailed overview of all running processes

Registry Editor

Simple and foolproof registry editing

Rescue Center

Everything you need to easily reverse changes you make

System Control

Helps you adjust over 400 hidden Windows and program settings

Performance Report

Provides performance-boosting advice

Program ratings

Community recommendations to help you make the best optimization decisions

System info

Locates and cures bandwidth-hungry apps
AVG TuneUp System Requirements
Windows 10, 8, 7, Vista, XP SP3, OSX 10.8 Mountain Lion or above, Android 2.2 or above
Languages: Chinese (traditional), Chinese (simplified), Czech, Dutch, English, French, German, Indonesian, Italian, Japanese, Korean, Malay, Polish, Portuguese (Brazil), Portuguese (Portugal), Russian, Spanish, and Turkish.