CorelDRAW Standard 2021
Graphic design software for your hobby or home business
Whether graphic design is a pastime, or you create with a purpose, CorelDRAW Standard has everything you need to produce compelling graphics for home projects or your small business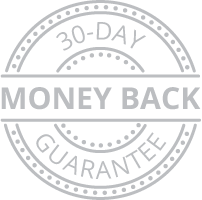 $299$269.110% savingsEVASLEROC01Get couponUse coupon code and get discount
Related Products
All prices listed on our website are in US Dollars
CorelDRAW Standard 2021 Key Benefits
All-in-one design and layout

CorelDRAW Standard provides significant capabilities for graphic design and layout in a single application.

Flawless photo editing

Improve any image with the powerful layer-based photo editing features in Corel PHOTO-PAINT Standard.

Easy to use

Create confidently with intuitive tools, tips, and tutorials at your fingertips—no matter your skill level or area of expertise.
CorelDRAW Standard 2021 What's included?
Pair your imagination with this versatile collection of illustration, layout, and photo editing applications to create impactful designs for a multitude of purposes.
CorelDRAW Standard

From clone and artistic media tools to Shadow, Spiral, Smooth, and Smear, you'll find the right set of vector illustration and page layout tools to tackle personal and home business creative projects.

Corel PHOTO-PAINT Standard

Create captivating images with impressive photo-editing capabilities. Apply adjustments like straighten, grayscale, and vibrance, and experiment with popular bitmap effects such as colorize, sepia, and sharpen.

Royalty-free, quality content

Keep your designs fresh with 1, 000 clipart and digital images, 100 royalty-free, high-resolution photos, 175 fonts, 20 photo frames, 900 fills, and 60 professionally designed templates.
Tools that promote creativity
Create your best work with a toolbox of user-friendly features for graphics, layout, illustration, tracing, photo editing, web images and art.
Vector illustration

Turn basic lines and shapes into complex works of art. Create curves with many versatile shaping and drawing tools.

Page layout

Create layouts for brochures, multi-page documents and more. Use rulers, grids and guidelines to help you organize objects and place them exactly where you want.

Photo editing

Retouch and enhance your photos with Corel PHOTO-PAINT Standard's powerful layer-based photo editing tools. Adjust color and tone, apply effects, remove imperfections, and more.

Typography

Arrange type beautifully with an array of text tools. Add drop shadows and other effects to text for greater impact.

Web graphics

Develop captivating web content with a collection of web graphics tools and presets. Ensure any graphic you export for the web has crisp edges with a series of pixel-perfect tools.

Color, fills and transparencies

Easily apply color to fills and outlines using color swatches. Change the transparency of an object and fill objects with patterns, gradients, and more.

Object management

Control every element in your document with a handy Objects docker, letting you hide, rename, search for objects and change their stacking order. Use the Object Properties docker to manage object formatting, fills, and more.

Creative templates

Try a variety of professionally designed creative templates to quickly create certificates, ads, business cards, letterhead, flyers, posters and more, without having to start from scratch.

Powerful bitmap to vector tracing

Save time with PowerTRACE when you want to turn a scanned sketch or low-res image into a vector graphic that can easily be scaled with no loss of quality.
CorelDRAW Standard 2021 System Requirements
4 GB RAM (8 GB or more recommended)
Multi-touch screen, mouse or tablet
Windows 10*, 64-bit, with latest Updates
1280 x 720 screen resolution at 100% (96 dpi)
Intel Core i3/5/7/9 or AMD Ryzen 3/5/7/9/Threadripper, EPYC
2.5 GB available hard disk space for application and installation files
*CorelDRAW Standard 2021 supports Windows 10, version 2004, 20H2 and later versions which may be released during the lifecycle of CorelDRAW Standard 2021.
Internet connection is required to install and authenticate CorelDRAW Standard and access some of the included software components, online features and content.
About CorelDRAW Standard 2021 Coupon
How do I find CorelDRAW Standard 2021 coupon code?
You can find CorelDRAW Standard 2021 coupon code on our page,
just click on «Get Coupon» button.
How do I use CorelDRAW Standard 2021 coupon?
To use CorelDRAW Standard 2021 coupons, copy the coupon code on our page and paste it in the promo code field on the checkout page of your order.
The coupon can be used if the coupon is active.
How do I get discount on CorelDRAW Standard 2021 products?
You can get discount by using a coupon code, which you can find on our page. Right now you can save up to 10% off.
How long do CorelDRAW Standard 2021 offer last?
The time within each offer is active, is different. The coupons you pick up during the sales are mainly active for the sale period.
How many CorelDRAW Standard 2021 coupons can I use?
You can use only one coupon code for each order.