G DATA Antivirus Mac
Reliable protection against viruses, Trojans and phishing
Do you also want to protect your Mac? No problem with G DATA Antivirus Mac. The real-time scanner scans your system for malware in the background – without slowing down your Mac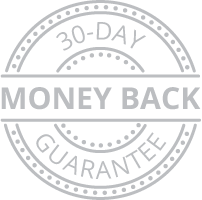 Limited Time Offer$54.95$39.9527% savingsBuy Now

Your Mac. Your data. Your security.
G DATA Antivirus for Mac checks this process and terminates suspicious operations. To protect you from adverse effects, potential malware is quarantined. You then decide what to do with it
No chance for malware

It automatically detects and removes threats to your Mac without slowing down your computer.

Protection against dangerous links

Whether searching the web or surfing social networks: If you click on a malicious link, our virus protection for macOS blocks malicious websites.

Virus scan on demand

Scan files or entire USB sticks for malware lightning fast. Simply via drag & drop over the G DATA application window.
G DATA Antivirus Mac Key Features
Virus scanner

Antivirus for Mac detects and removes all types of malware such as viruses, spyware, Trojans, keyloggers and adware from your system. All in real time.

Phishing protection

Blocks fake and dangerous websites designed to intercept personal information such as login and credit card information.

Quarantine

The virus program for Mac quarantines infected or suspicious files in a secure area. The files can then no longer be opened and cause no damage.

Protection against Mac and Windows malware

The program detects not only Mac viruses but also malware for Windows systems. This prevents you from inadvertently forwarding infected files to family, friends or colleagues.

Secure files

If desired, Antivirus for Mac can also scan removable media or individual files for malicious components.

Automatic updates

Product updates and information about new malware are downloaded automatically on a regular basis.
Always safe - with real-time protection
Simply drag and drop files or folders onto the G DATA application window to start the virus scan.Simply drag and drop the icon of the storage stick, a selected file or entire folders into the application window of your G DATA Antivirus for Mac. You'll know immediately if a stowaway wants to smuggle himself in.
Protection for family and friends
Protect your friends and relatives from cybercriminal attacks. G DATA provides you with Windows signatures in addition to efficient virus protection for Mac. Windows malware is not a threat to your Mac, but it can reach PCs via e-mail or removable media. With G DATA Antivirus for Mac you do not further spread Windows viruses.
Surf the Internet without worry
We also look after you and your family on your way through the web: The G DATA Internet protection for your browser recognizes harmful links and blocks deceptive phishing sites. Activate the extension for Google Chrome or Mozilla Firefox at the touch of a button.
Simple and intuitive operation
The clear user interface makes it easy for you: Just select with a click what is to be scanned - and everything is safe. In the application window, you can also check the current security status of your system at any time.
G DATA Antivirus Mac System requirements
MacOS 10.12 or higher, 2 GB RAM
To install the software for virus signatures as well as for software updates, an Internet connection is required