G DATA Mobile Security Android
Protect your mobile life from viruses
Whether in a cafe, on a weekend trip or in a hotel: Your smartphone and tablet are always with you – your personal data as well. That is why it is important to protect your mobile companion against malware. G DATA Internet Security Android protects your smartphones and tablets, that use an Android operating system, just as reliably as you are used to for your PC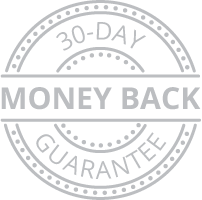 $15.95Buy Now

Malware scanner
Our effective malware scanner finds and immediately purges malware. The cloud connected malware scanner blocks out cyber criminals from your device.
App control
The G DATA App control analyses the authorizations of your installed apps. If an app demands authorizations that are not related to its function, you receive a notice. You can also set a password for certain apps, so they only start when you explicitly tell them to.
Keep control of your mobile devices
If you lose or misplace your smartphone or tablet, our Mobile Security helps you to quickly find it. Locate your smartphone or tablet via the G DATA online platform. Within a few clicks you know whether your smartphone is in your pocket or if you have left it in the office. Before the battery dies, the G DATA app transmits one last time the location of your device, so you can still find your device when it is powered off. And G DATA stands for the strict German data privacy act – ensuring the safety of your data and coordinates.
Child friendly browser
Get yourself an expert on your smartphone or tablet: With G DATA Internet Security Android you install a browser appropriate for children in your mobile device. Together with social pedagogues and psychologists we developed a list of safe websites. Additionally, we provide you with the opportunity to block inappropriate websites. Modify the list according to your wishes - and your children will discover the internet in a safe and protected environment.
Secure on the go: online and in real life
Flawless online protection

No matter what you're doing online, G DATA Mobile Security Android's built-in browser provides you with reliable protection against phishing attacks and blocks malicious or fraudulent websites. You're fully protected even when surfing with Google Chrome or Mozilla Firefox, meaning you can browse on your Android smartphone or tablet in peace.

Immediate assistance in emergencies

Accident? Assault? Medical emergency? There's no time to lose in these situations. You can use the panic button on your home screen to call help immediately without first having to open your phone book or an app. Simply press the button and an e-mail will be sent with your current GPS data to the stored e-mail address – and help will be on its way.
System Requirements
G DATA Internet Security Android is available for Android devices running Android 4.1 or higher.