Iolo System Mechanic
Fix & Speed Up Your PC Automatically
Patented performance technology. Fixes frustrating errors, crashes and freezes. Restores maximum speed, power and stability.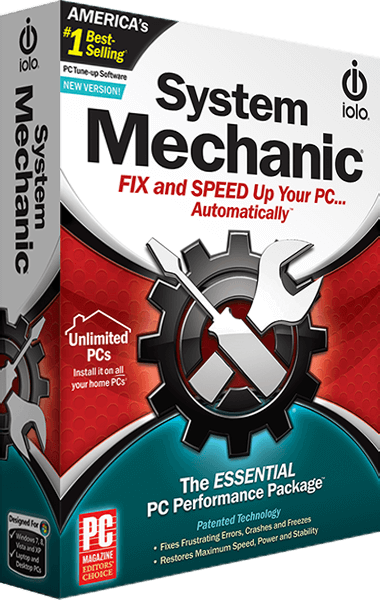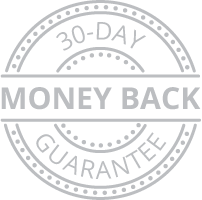 $49.95 Buy Now

Iolo System Mechanic Screenshots
What's new in Iolo System Mechanic
System Mechanic continues to push the boundaries of what your PC can do for you. Exceptional improvements to LiveBoost™ real-time responsiveness technology deliver a more agile machine that's tuned even better to your needs. Enhancements to Windows customization settings give you more system control, while a wider array of diagnostics monitor and help protect your PC's health. These performance, configuration and diagnostic improvements represent the smartest version of System Mechanic yet. Your PC will stand at attention, ready to go when you are.
Iolo System Mechanic Key Benefits
Boosts Speed

Automatically increases the speed and availability of CPU, RAM and hard drive resources when you launch high-demand apps for the smoothest gaming, editing and streaming.

Repairs Problems

Finds and fixes over 30, 000 different problems using intelligent live updates from iolo Labs™ to keep your PC stable and error-free.

Removes Bloatware

Identifies unwanted startup programs that slow you down by launching and running without your knowledge.

Protects Privacy and Security

Safely wipes sensitive browsing history and blocks dangerous system changes that compromise speed and stability.

Unleashes Internet Speed

Automatically optimizes hidden Windows Internet settings for faster downloads, snappier page loads, less buffering, improved video quality and smoother gaming.
Iolo System Mechanic Key Features
Automated PC Care

ActiveCare®
Advanced cleaning and repair removes more unsafe clutter and fixes more problems than ever before, going to work whenever your PC is idle.
Modernized Interface
Redesigned look is the easiest version to use yet, featuring larger text, faster loading and simplified features menus.
LiveBoost™
Adjusts dozens of Windows settings for greatly improved processor, memory and hard disk stability and performance.

Clean

PC Cleanup™
Cleans up over 50 types of junk files.
Privacy Cleaner™
Wipes internet and chat history, clutter and cache.
Registry Tuner™
Defrags, compacts, optimizes and backs up system registry.

Speed Up

Program Accelerator™
Re-aligns and defragments disjointed program files for the very fastest access.
Startup Optimizer™
Blocks bloatware at startup to accelerate boot time and improve system performance.
NetBooster™
Speeds up Internet, videos, downloads and games.
Memory Mechanic™
Reclaims wasted RAM in real time.

Protect

Security Optimizer™
Finds and plugs Windows security holes with the latest available patches.
Privacy Shield™
Lets you turn off aggressive Windows personal data collection services otherwise difficult to disable.
Incinerator™
Safely and permanently deletes unwanted sensitive files.
Iolo System Mechanic System Requirements
Works with Windows® 10, 8, 8.1, 7 (XP/Vista up to v16.0.0.10)