Kaspersky Total Security
Protect your family – on PC, Mac, Android, iPhone & iPad
With all their apps & devices – plus all the websites they visit – it takes a lot to protect your family from hackers, attackers and ransomware.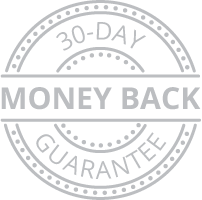 $79.95 Buy Now

Kaspersky Total Security Screenshots
We help you to protect all your family – on all their devices – so they can shop, surf, socialize & stream… more safely.
Kaspersky Total Security What's new
Kaspersky Total Security provides the following new features:
The graphic user interface has been improved.
Support of the HTTP/2 protocol has been added.
Microsoft® Windows® 10 support limitations no longer apply.
Support for virtual desktops in Microsoft Windows 10 has been added.
In the Windows 10 operating system, application notifications have been replaced with pop-up messages consistent with the Microsoft standard.
The On-Screen Keyboard icon has been improved. The icon no longer prevents data input in the entry fields.
License expiration notifications consistent with the Microsoft standard have been added.
Installation Assistant has been added. While software is being installed on the computer, Installation Assistant automatically clears the check boxes of offers to install additional applications and blocks their installation, and also blocks the display of installation steps that contain ads.
Kaspersky Total Security Key Features
File Anti-Virus

File Anti-Virus prevents infection of the computer's file system. The component starts upon startup of the operating system, continuously remains in the computer's RAM, and scans all files that are opened, saved, or launched on your computer and all connected drives. Kaspersky Total Security intercepts each attempt to access a file and scans the file for known viruses and other malware. Further access to the file is allowed only if the file is not infected or is successfully disinfected by the application. If a file cannot be disinfected for any reason, it is deleted. A copy of the file is moved to Quarantine when that happens. If an infected file is placed in the same location where the deleted file with the same name used to be, Quarantine saves only a copy of the last file. A copy of the previous file with the same name is not saved

Mail Anti-Virus

Mail Anti-Virus scans incoming and outgoing email messages on your computer. An email message is available to the recipient only if it does not contain dangerous objects.

Web Anti-Virus

Web Anti-Virus intercepts and blocks the execution of scripts on websites if they pose a threat. Web Anti-Virus also monitors all web traffic and blocks access to dangerous websites.

IM Anti-Virus

IM Anti-Virus ensures the safe use of IM clients. The component protects information that comes to your computer via IM protocols. IM Anti-Virus ensures safe operation of various applications for instant messaging.

Application Control

Application Control logs actions performed by applications in the operating system, and manages applications' activities based on the group to which the component has assigned an application. A set of rules is specified for each group of applications. These rules manage the applications' access to various operating system resources.

System Changes Control

System Changes Control controls changes made to the operation system settings by other applications and notifies you about such changes. Certain browser settings and proxy server settings belong to the controlled settings.

Webcam Access

Webcam Access component blocks unauthorized access to the webcam and notifies you that access has been blocked.

Firewall

Firewall ensures your security when you use local networks and the Internet. The component filters all network activities by using rules of two types: rules for applications and packet rules.

Network Monitor

Network Monitor is designed for monitoring network activity in real time.

System Watcher

System Watcher component can be used to roll back malware actions in the operating system.

Network Attack Blocker

Network Attack Blocker loads at operating system startup and tracks incoming network traffic for activities characteristic of network attacks. When an attempt to attack your computer is detected, Kaspersky Total Security blocks all network activity from the attacking computer that is aimed at your computer.

Anti-Spam

Anti-Spam integrates into the email client installed on your computer and scans all incoming email messages for spam. All messages containing spam are marked with a special header. You can configure Anti-Spam to handle spam messages in a particular way (for example, delete them automatically or move them to a special folder).

Anti-Phishing

Anti-Phishing allows checking URLs to find out if they are included in the list of phishing URLs. This component is built into Web Anti-Virus, Anti-Spam, and IM Anti-Virus.

Anti-Banner

Anti-Banner blocks ad banners on websites and in application interfaces.

Private Browsing

Private Browsing detects requests sent by the browser to tracking services and can modify requests to and responses from tracking services in a way that protects you from tracking of your online activity.

Safe Money

Safe Money provides protection of confidential data when using online banking services and payment systems, and prevents theft of funds when making online payments.

Secure Keyboard Input

Secure Keyboard Input provides protection from keyloggers for personal data entered on websites. On-Screen Keyboard prevents interception of data entered on the hardware keyboard and protects personal data against interception attempts that use screen shots.
Kaspersky Total Security provides comprehensive protection against various types of information security threats, network and phishing attacks, and spam. Various functions and protection components are available as part of Kaspersky Total Security to deliver comprehensive protection.
Kaspersky Total Security Key Benefits
Computer Protection

Protection components are designed to protect the computer against various types of information security threats, network attacks, fraud, and spam. Every type of threat is handled by an individual protection component (see the description of components in this section). Components can be enabled or disabled independently of one another, and their settings can be configured.
In addition to the real-time protection provided by the security components, we recommend that you regularly scan your computer for viruses and other malware. This is necessary in order to prevent any possible spreading of malicious programs that have not been discovered by protection components, for example, because a low security level was set or for other reasons.
To keep Kaspersky Total Security up to date, you need to update the databases and application modules used by the application.
Some specific tasks that should be run occasionally (such as removal of traces of a user's activities in the operating system) are performed by using advanced tools and wizards.

Trusted Applications mode

Trusted Applications mode protects the computer from applications that may be unsafe. When Trusted Applications mode is enabled, Kaspersky Total Security allows running only applications that are identified as trusted (for example, based on information about an application from Kaspersky Security Network, or a trusted digital signature).

Parental Control

Parental Control is designed to protect children and teenagers from threats related to computer and Internet use. Parental Control allows you to set flexible restrictions on access to web resources and applications for different users depending on their age. In addition, Parental Control allows viewing statistical reports on the activities of controlled users.

Online Management

If Kaspersky Total Security is installed on a computer and you have an account on My Kaspersky portal, you can manage protection of this computer remotely.

Backup and Restore

Backup and Restore functionality is designed to protect your data against loss as a result of hardware failures. Kaspersky Total Security can perform scheduled data backups to removable drives, network and online storages. You can copy files by category and specify the number of versions of the same file to store.

Data Encryption

Data Encryption is designed to protect your confidential data against unauthorized access. You can unlock a data vault and view its contents only after entering a password.
Kaspersky Total Security System Requirements
512 MB free RAM, 480 MB free disk space on the hard drive, CD-/DVD-ROM (for installing from the installation CD), Internet access (for the application installation and activation and for updating databases and software modules), Microsoft® Internet Explorer® 8.0 or later, Processor with a clock speed of 1 GHz or higher