Paragon Hard Disk Manager for Mac
Completely protect, maintain and manage your Mac!
Paragon Hard Disk Manager for Mac® includes powerful backup and flexible recovery functions, advanced partitioning and migration features, secure data wiping and much more. Snapshot-driven backup & powerful recovery features. Resizing partitions and redistributing unused space. Recovering lost or accidentally deleted partitions. Disk copying and secure data wiping. Easy way to disable System Integrity Protection. Supports the latest macOS Sierra.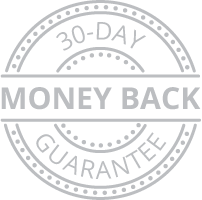 $39.95 Buy Now

Paragon Hard Disk Manager for Mac Screenshots
Back up, restore and maintain your Mac!
Paragon Hard Disk Manager for Mac® is the ideal system and data management solution for Mac. Powerful backup and flexible recovery functions, everything you need for perfect partitioning, reliable data wiping algorithms, and much more... All of this is what will make your Mac happy!
Paragon Hard Disk Manager for Mac Key Features
Complete hard disk management

Covers all aspects of a Mac computer life cycle, beginning from drive partitioning and regular backup to system migration, disaster recovery and secure utilization of an outdated storage. You need two or more competitive utilities to have a similar set of functions.

Regular data protection

Sector-level data processing through the Paragon's Snapshot enables to do live imaging of the entire Mac including OS, applications with great perfomance. Backup to VMDK opens up an easy migration to a virtual environment of VMware Fusion. Fast restore at a granular level allows to restore only needed files through the Finder by mounting backup image.

Bootable recovery media

Create a bootable USB-flash stick or external storage to restore OS X system volumes or accomplish drive partitioning when OS X fails to start up or SIP doesn't allow to perform the operations.

Boot Camp management

Anything you may need to effectively manage your Boot Camp Windows: backup, restore, repartitioning as well as boot correction capabilities.

Secure wiping

10 military and governmental data wiping standards as well as support of the "SSD Trim" function to safely erase all on-disk data or only remnants of deleted files on traditional rotating platter disks or solid state drives.
New Backup & Recovery
Sector-level imaging

Enables to significantly reduce backup and recovery times while improving general performance.

Snapshot onboard

Enables to take consistent snapshots of both inactive and in-use partitions, e.g. those that host Mac OS X, providing a coherent state of all open files involved in the process and taking into account that applications may still keep writing to disks.

Full images

Help to secure your software environment, including OS, applications and data. Full copies of disks and partitions enable to recover your system to a working state within several minutes.

Backup & Restore

Supports Core Storage backup and restore (including FileVault2 and FusionDrive)

OS protection

Any Windows or Mac OS X resided on your disks will be detected automatically. Just make your choice and let the program do the rest.

Incremental imaging

Minimizes backup storage footprint for several time stamps of the same data.

pVHD support

Paragon Virtual Hard Drive does away with all limitations of a standard virtual drive format, such as a poor compression ratio, lack of integrity control and encryption capabilities.

Backup destination

pVHD images can be saved to a local volume, external storage (USB, FireWire, Thunderbolt) or a network share.

Fast bare-metal recovery

OS X system volumes can be restored from a special bootable USB-flash stick or external disk in one action without the need of re-installing the operating system.

Selective restore

You can mount an existing backup image in the read-only mode, thus getting access to its contents through the Finder. This option can help to quickly retrieve individual files without accomplishing a full restore operation.

Multi-platform backup

Our program supports GPT and MBR disks formatted to any of OS X, Windows, and Linux file systems.
Advanced Partitioning
Partitioning in El Capitan

In the latest OS X layout of the system disk is not allowed to modify by any third-party application until System Integrity Protection or SIP is deactivated, which is not an option for many users. Our program detects an active SIP and prompts to create and use a special bootable USB-flash stick or external disk to do drive partitioning.

Redistribute free space

Increases free space on one partition by utilizing the unused space on the adjacent partition.

Resize/Move partition

Enables to move the left or right border of the selected partition, thus not only resizing, but moving it on the disk.

Undelete partition

Helps to find and recover any lost or accidentally deleted partition.

Convert partition table

Helps to do non-destructive conversion between GPT (GUID Partition Table), MBR (Master Boot Record) or a hybrid GPT+MBR partition tables.

Change partition properties

Mount or unmount a partition, set it active or inactive, change its identifier (ID), etc.

Rich file system support

Create, format, resize, change properties of HFS+, NTFS, ExtFS, FAT and Microsoft exFAT partitions.
Boot Camp Management
Resize Boot Camp

Redistributes free space between Mac OS X and Windows OS volumes in Boot Camp with minimal effort.

Easy Windows OS migration

Through restore of a Boot Camp image on a different Mac computer.

Fix Windows boot issues

If a Windows OS doesn't boot after replacing a failed hardware device or you've got any other boot issue resulted from a human or program error, or a boot virus activity, first try our boot repair tools before taking more radical actions.
Paragon Hard Disk Manager for Mac System Requirements
Operating Systems

OS X 10.12 Sierra, OS X 10.11 El Capitan, OS X 10.10 Yosemite, OS X 10.9 Mavericks

Other limitations

Support for VDI backup creation is removed from the UI (not implemented in the engine).
Support for VHD backup creation is removed from the UI (will be returned back in some future updates).
Disk management and backup operations with NTFS encrypted with the Bitlocker are not supported.
A default iCloud Keychain may need to be re-created after a full system restore.
Restore of a FAT32 volume can be done either as is or with resize up to 32GB, which is the Windows safe size FAT32 limitation.
The task scheduling is not included.
The convert file system feature is not included.
Resize for Microsoft exFAT partitions is not allowed due to the Microsoft exFAT licensing issues.
More products on Paragon Official Website
Copyright © 2019 www.find-your-software.com
All trademarks and brands are the property of their respective owners
facebook pinterest