Microsoft NTFS for Linux
Full read/write access to NTFS and HFS+ volumes!
Microsoft NTFS for Linux by Paragon Software is a unique combination of Paragons NTFS and HFS+ file system drivers accessible from a Linux environment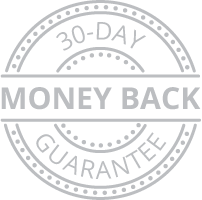 $39.95$37.955% savings5bulcerawtfosGet couponUse coupon code and get discount
What is NTFS File System?
NTFS is an acronym for New Technology File System. NTFS was first released with Windows NT. It is much more modern, stable, and reliable than FAT or FAT32. This file system was designed for use specifically with Windows OS. It supports long file names, huge disk partitions, and files, full security access control, the ability to recover files/directories, and its structure in the event of hardware failure and many other features.
Microsoft NTFS for Linux - What's New
Supported Linux Kernels

The free version of the program works with Linux kernel from 2.6.36 to 4.20. The Professional version supports the latest official kernels. New kernel support implements within 1 month after the official release. Automatic driver rebuild for newer supported kernels with DKMS library.

Read support of new NTFS system

Supported NTFS features (see also "Compatibility"): NTFS versions 1.2, 3.0, and 3.1 (Windows NT 4.0, 2000, XP, 2003, Vista, 7, 8.1, 10, Server 2016, Server 2019); Compressed files support; Sparse file support.

Stability improvements

Improved driver behavior in case target storage is detached unexpectedly to minimize the possibility of file system issues.

Minimized file system

Added single 'ufsd' utility instead of separate 'mkfs' and 'chkfs' utilities, which are hard links to 'ufsd' utility.

Improved automounting script

Updated automounting script for better recognition of volume names with spaces. (Professional version only).
Microsoft NTFS for Linux Key Features
Easy to Install and Uninstall

Simply run the assistant scripts (install.sh and uninstall.sh scripts) to perform all the necessary operations to build the driver, install it, and deactivate and remove it from the platform.

High Performance

The Paragon tool boosts your performance by opening direct access to partitions you had difficulties with accessing previously from Linux. The transfer rate is the same for native Linux file systems and, in some cases even better.

Full Access to NTFS and HFS+ Volumes

Rapid and transparent read and write access to NTFS/HFS+ volumes from Linux. Use the HFS+ file system and its native journaling support for better file system integrity when transferring files between Linux PC and Mac.

Additional Utilities

Microsoft NTFS for Linux by Paragon Software allows you to format any volume as NTFS or HFS+, check the formatted volumes for integrity, and fix errors.

Expertise You Can Trust

Paragon Software Group has been providing market-proven reliable solutions since 1994, helping millions of customers achieve maximum productivity. We keep an eye on the IT industry, its news, and trends, and regularly supply you with product updates and enhancements
About Microsoft NTFS for Linux Coupon
How do I find Microsoft NTFS for Linux coupon code?
You can find Microsoft NTFS for Linux coupon code on our page,
just click on «Get Coupon» button.
How do I use Microsoft NTFS for Linux coupon?
To use Microsoft NTFS for Linux coupons, copy the coupon code on our page and paste it in the promo code field on the checkout page of your order.
The coupon can be used if the coupon is active.
How do I get discount on Microsoft NTFS for Linux products?
You can get discount by using a coupon code, which you can find on our page. Right now you can save up to 5% off.
How long do Microsoft NTFS for Linux offer last?
The time within each offer is active, is different. The coupons you pick up during the sales are mainly active for the sale period.
How many Microsoft NTFS for Linux coupons can I use?
You can use only one coupon code for each order.