Paragon Partition Manager 15 Home
Make full use of your hard disk capacity!
The Paragon Partition Manager allows you to quickly divide your hard disk into easily manageable partitions without data loss, thus ensuring ideal hard disk structure. The market leader! Proven reliability for all kinds of partitioning tasks.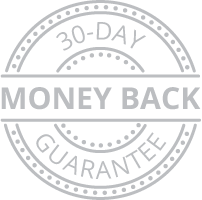 $39.95 Buy Now

Flexible partitioning and optimization of hard disks and SSDs!
The product offers an extensive range of functions for flexible partitioning, optimization and managing your computer. No matter whether you are restructuring your hard drive and dividing it up in partitions, redistributing free memory storage space, or using several operating systems on the PC at once, the software's high-performance partitioning tools help you make optimum use of the available memory space on the hard disk.
Paragon Partition Manager 15 Home Screenshots
Paragon Partition Manager 15 Home Benefits
Partitioning – quick and without data loss

Do you need more space for the system partition, or would you like to separate the operating system and data, install another operating system on the computer, restructure the hard disk or set up a new computer? The high-performance partitioning engine will help you divide your hard disk into well-arranged partitions in no time and makes sure the memory storage space available on the hard disk is used ideally.

Enhanced data security and flexibility

Dividing a hard disk into at least two partitions provides major advantages when it comes to data security. If you keep your operating system, applications and data on different partitions, you will be on the safe side if ever becomes necessary to reinstall Windows or run a backup or image: your data will stay protected in a separate partition. And division into smaller drives increases the speed of accessing the drives' contents.

Convenient partitioning functions - easy to use

The intuitive program assistants help you manage the partitions on your hard drive quickly and efficiently. For instance, if you want to establish a new NTFS partition, the program wizard will create one with the best possible utilization of the available resources (automatic alignment). You can expand, reduce, relocate or delete partitions just as easily, or restore partitions you may have accidentally deleted.

Increase hard disk and system performance

The powerful partitioning tools ensure an ideal hard disk structure. The operating system can process data more efficiently if the physical hard disk is divided into a number of logical hard drives, each of which has its own letter and volume name. The automatic partitioning alignment* ensures that the partitions are already aligned correctly during the partitioning process, thus optimizing the hard disk's performance. Ideally configured partitions speed up all file system operations!


* Automatic partition alignment is always active during create/move operations, active during redistribute free space/resize operations only when the left partition boundary is affected, active during copy/restore operations with resize only.

Data security plus thanks to proven technologies

With Paragon's Smart-Partition™ technology, you can conduct your partitioning operations safely. Paragon Power Shield™ (power failure protection) ensures that no errors will occur even if there's a blackout, and that critical operations will continue to be carried out as soon as the power goes back on. Integrated Paragon backup functions allow you to create a backup before working on a hard drive. So if an operation doesn't go as planned, it's no big deal. The recovery wizard will get your system back up and running in no time.

Paragon Recovery Medium

The Recovery Media Builder 3.0 makes it extremely easy and flexible to create your own personal recovery environment. If your operating system won't boot up anymore, you can fire up your PC with the bootable Paragon recovery environment and load in an existing backup, secure important data or rectify booting errors. With the Home edition, you create the recovery medium based on Linux/DOS; the Professional edition allows to prepare either Linux/DOS or WinPE-based bootable recovery media.
Paragon Partition Manager 15 Home Key Features
Partitioning & Optimization
Create partition, format partition, assign drive letter

The Create Partition Wizard creates a new partition in the most appropriate place of your hard disk, formats it to NTFS and then makes it available in the system by assigning a drive letter.

Move, resize, delete partitions

The move/resize partition function allows you to resize or change location of any partition without destroying its data. The delete partition wizard helps you accomplish the deletion of a partition.

Split partitions

Separate different types of data by splitting one partition into two different partitions of the same type and file system.

Merge partitions

Consolidate disk space from two adjacent partitions (NTFS, FAT16/FAT32) into a single, larger partition.

Redistribute Free Space

Increase free space on one partition by utilizing the unallocated on-disk space and the unused space of other partitions.

Undelete partitions

The Undelete Partition Wizard helps to find and recover any accidentally deleted partition.

Automatic partition alignment

Partition Alignment is the process of adjusting location of partitions on a hard drive according to its internal geometry. It may considerably increase performance on SSD, AFD and non-512B sector size disks.

Convert file system

Convert file system enables to safely change a file system type of an existing partition.

Boot Management

Easily manage several operating systems on one computer (32-bit version only). The Boot Manager allows choosing what OS to boot during the computer startup.

Boot Corrector

Fix most of the system boot problems that result from human or program error, or a boot virus activity.
Backup and Recovery
Embedded Recovery Media Builder 3.0

Create a bootable, Linux/DOS based recovery medium on an external device. An advanced mode enables to set up pre-configured network settings and to implement additional drivers during recovery media creation.

Backup Wizard

Backup a partition or a hard drive to safeguard data before executing complex operations.

Backup to VD Wizard (.pVHD)

Backup separate partitions or entire hard disks to a pVHD (Paragon Virtual Hard Drive) format – a special VHD, optimized for storing backups of virtual and physical machines. pVHD allows obtaining backups that are up to four times smaller than original backup objects!

Restore Wizard

Restore the entire system, separate partitions, or complete hard disks from a previously created backup.
Supported Technologies and Operating Systems
Paragon Smart Partition™

Technology to securely perform hard disk partitioning operations of any complexity.

Paragon Power Shield™

Technology to provide data consistency in case of a hardware malfunction, power outages or an operating system failure.

Paragon Hot Resize™

Technology to enlarge NTFS partitions (system, locked) without rebooting Windows and interrupting its work.

Test Surface

Test Surface of existing partitions and free disk space helps to minimize the risk of data loss by automatically finding and hiding if necessary unstable and bad sectors in the file system metadata.

Check File System Integrity

Check File System Integrity enables to detect possible file system errors before performing any operation on a partition.

Support for the latest HDD standards

Enjoy support for AFD (Advanced Format Drive), 2TB+ and non-512B sector size drives.
Paragon Partition Manager 15 Home Requirements
Enjoy free online support! In case of any problems, our effective and top-quality support will help you out. All of our consumer products come with free support throughout the entire lifecycle.
More products on Paragon Official Website
Copyright © 2019 www.find-your-software.com
All trademarks and brands are the property of their respective owners
facebook pinterest