Parallels Desktop 15 for Mac
Run Windows on Mac
Whether you need to run Windows programs that don't have Mac versions, or you are making the switch from PC to Mac and need to transfer your data, Parallels Desktop has you covered.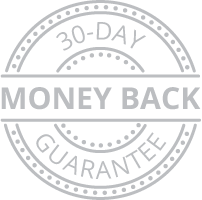 $79.99Buy Now

Parallels Desktop 15 for Mac Key Benefits
Fast—run Windows apps without slowing down your Mac
Quickly move files, apps and more from a PC to a Mac
Access Microsoft Office for Windows and Internet Explorer
Develop & test across multiple OSes in a virtual machine for Mac
What's New in Parallels Desktop 15
Optimized for Catalina

Parallels Desktop 15 is fully compatible and optimized for macOS Catalina—including Sidecar support and new security and privacy features. Version 15 supports macOS Catalina 10.15, Mojave 10.14, High Sierra 10.13 and Sierra 10.12.

DirectX 11

Version 15 supports DirectX 9, DirectX 10 and DirectX 11—all via Apple Metal®.* With the addition of DirectX 11, you can now run graphic-intensive applications and games, such as Autodesk 3ds Max 2020, Lumion, ArcGIS Pro, Master Series, FIFA 19, Age of Empires, Fallout 4 and more.


*macOS Mojave is required; macOS Catalina is recommended for the best performance and required for some applications to run.

Email Files from Finder

Parallels Desktop 15 adds support to the Share menu in Finder—you can send files from macOS using a Windows email application. Just right-click a file in the Finder and select Share > Send with Windows Email App. The file will be sent by your default email client in Windows.

Screenshot Preview to Windows

Drag and drop like never before. Apple® changed the way screenshots are done in Mojave and Catalina, and you may notice that you can't use their previews in Windows applications. Parallels Desktop 15 now makes this possible—plus, it provides the ability to drag images right from Safari, Photos and other Mac applications.

Apple Pencil and Sidecar

Use Apple Pencil® in your favorite Windows applications with added tilt and eraser support. With Sidecar, you can use your iPad as a second display to extend your Windows applications.

Bluetooth

Parallels Desktop 15 supports an additional category of Bluetooth devices. Connect your Logitech Craft keyboard, IRISPen, some IoT devices (such as smart home appliances and smart bands) and more.

Linux

A wide variety of Linux distributions are supported in virtual machines. Version 15 provides Virtio GPU, which allows the use of sliding mouse, dynamic resolution and multimonitor support out of the box (even without Parallels Tools).

Performance

Experience significant performance improvements in Parallels Desktop 15. Microsoft Office applications start up to 80% faster, and you'll also see a faster and more responsive Parallels Desktop UI. Enjoy up to 15% faster 3D graphics improvements (best result is achieved on 3DMark13 Cloud Gate test with AMD Radeon graphics).
Parallels Desktop now features support for Apple Metal® API for improved graphics. As part of the move to Metal, Parallels Desktop 15 supports DirectX® 11, 10 and 9 on Metal, delivering best-ever performance.
Fast, Powerful and Easy
Seamless

Use Windows side-by-side with macOS (no restarting required) on your MacBook®, MacBook Pro, iMac®, iMac Pro, Mac mini® or Mac Pro®. Share files and folders, copy and paste images and text & drag and drop files between Mac and Windows applications.

Easy Set-Up

Parallels Desktop automatically detects what you need to get started so you are up and going within minutes! If you need Windows, you'll be prompted to Download and Install Windows 10 OR Choose your existing Windows, Linux, Ubuntu, or Boot Camp® installation.

Lightning Fast

Graphic and resource-hungry Windows applications run effortlessly without slowing down your Mac. Run the most demanding applications such as Adobe® Photoshop®, Visual Studio®, SketchUp® or AutoDesk Revit.

Choose your View

Make Windows invisible while still using its applications in Coherence Mode, or if you're new to Mac, you can set Windows to occupy your entire screen, so it looks just like it would if you were using a Windows PC.
Parallels Desktop 15 for Mac Key Features
Up to Date

Optimized for the latest Windows 10 updates and macOS Catalina (10.15).

Ultimate Flexibility

Works with OS X, Windows 10, 8.1, and 7, Linux and Unix, and macOS Server. No more having to choose between PC or Mac.

Touch Bar

Add Windows applications to Touch Bar™ for instant access and customization.

Connect Devices

USB, USB-C, Thunderbolt and FireWire devices connect with Windows. Pair your Bluetooth® devices—including stylus pen and printer—to work with both Windows and macOS.

Retina® Display Support

Smart resizing and independent screen resolutions for separate displays.

One-Click Tuning

Select productivity, games, design, software testing, or development, and Parallels Desktop will optimize your VM settings and performance for you.

Instant Access

Launch and access Windows applications right from the Mac Dock.

Save Disk Space

Get the most out of your Mac with automatic Disk Space optimization.

Office 365 Integration

Allows Word, Excel, or PowerPoint documents in Safari to open in their native Windows Office app.

Works with Boot Camp

Reuse your existing Boot Camp installation. Converting a virtual machine from Boot Camp is easy, just follow our installation assistant at startup.

Volume License Key

Unified volume license key, centralized license management, and advanced security features are available in Parallels Desktop Business Edition.

Travel Mode

Extend battery life while away from a power source.

Parallels Toolbox

Over 30 one-touch tools—clean your drive, take screenshots, download a video, and more—all with just a single click.

Remote Access

Remote access to your Mac from any iOS device, Android device, or browser with Parallels Access®.

24/7 Support

Premium 24/7 phone, email, and social support after activation.
More products on Parallels Official Website