Recuva Professional
Recover your deleted files quickly and easily
Accidentally deleted an important file? Lost files after a computer crash? No problem - Recuva recovers files from your Windows computer, recycle bin, digital camera card, or MP3 player!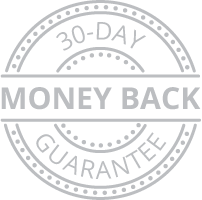 Limited Time Offer$24.95$19.9520% savings Buy Now

Superior file recovery
Recuva can recover pictures, music, documents, videos, emails or any other file type you've lost. And it can recover from any rewriteable media you have: memory cards, external hard drives, USB sticks and more!
Recuva Professional Screenshots
Recovery from damaged disks
Unlike most file recovery tools, Recuva can recover files from damaged or newly formatted drives. Greater flexibility means greater chance of recovery.
Deep scan for buried files
For those hard to find files, Recuva has an advanced deep scan mode that scours your drives to find any traces of files you have deleted.
Securely delete files
Sometimes you want a file gone for good. Recuva's secure overwrite feature uses industry- and military-standard deletion techniques to make sure your files stay erased.
Recuva Professional Key Features
Undelete files on your computer

Deleted a file by mistake? Recuva brings lost files on your computer, USB drive, camera or iPod.

Recovery from damaged or formatted disks

Even if you've formatted a drive so that it looks blank, Recuva can still find your files on it.

Recover deleted emails

Emptied your email trash and need it back? Recuva's got you covered with full support for Microsoft Outlook Express, Mozilla Thunderbird, or Windows Live Mail.

Recover deleted iPod music

Deleted music from your iPod or MP3 player? No problem, Recuva will get this back for you along with any additional track data.

Restore unsaved Word documents

Did Microsoft Word crash or did you forget to save that important Word document. No problem with Recuva! As it can intelligently rebuild Word documents from their temporary files.

Quick-Start Wizard

If you need your files back right away without fiddling with options, Recuva's Quick-Start Wizard is the answer.

Deep Scan

Recuva can find most files within a minute. Or, set the Deep Scan to look for more deeply-buried results.

Securely delete files you want to erase forever

Want to protect your deleted files? Recuva also allows you to permanently erase any traces of deleted files.

Portable version

Take Recuva with you wherever you go with the portable version.

Full Windows OS support and many languages

Recuva has support for every modern version of Windows and 37+ languages.
More products on Piriform Official Website
Copyright © 2019 www.find-your-software.com
All trademarks and brands are the property of their respective owners
facebook pinterest