Trend Micro Antivirus+ Security
Powerful protection for your devices
Trend Micro Antivirus+ Security provides essential protection for customers against viruses, spyware, web threats, and other malware threats, including bad links on social networking sites and ransomware.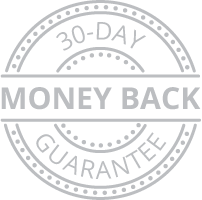 $39.95 Buy Now

Shop, share, play. Safely.
Trend Micro Antivirus+ Security blocks viruses, spyware, and other malicious software, so you can enjoy your digital life safely.
Trend Micro Antivirus+ Security Key Malware Protections
Antivirus and Antispyware

Trend Micro Antivirus+ Security provides essential protection against viruses; that is, any malicious program that can replicate itself and infect your computer. Antivirus+ also protects you from a broad range of other malware, including worms, Trojans, bots, and rootkits. It also provides protection from spyware; that is, any program that installs itself in the background and gathers information about you or your computer without your knowledge. Since browser cookies can act like spyware, Antivirus+ will delete cookies as well.

Windows Firewall Booster and Wi-Fi Protection

The Windows Firewall Booster provides additional network-level protections, including a Network Virus Scan and Anti-Botnet feature. The Firewall Booster is automatically activated for increased network security. Antivirus+ also provides authentication for Wi-Fi networks, displaying a warning when connected to potentially unsafe wireless networks or hotspots.

Anti-Spam

Antivirus+ includes anti-spam in its list of features. Users of POP3 e-mail can be protected from spammers, stopping unsolicited advertisements and other unwanted bulk email. Trend Micro Security's anti-spam function taps into the email reputation services of the Smart Protection Network. Trend Micro Security Antivirus+ also protects you from threats in files attached to email messages.

Unauthorized Change Prevention

Trend Micro Security includes behavior monitoring in its list of security protections. Unauthorized changes to system settings and other suspicious behavior can be blocked, as well as autorun programs on portable drives. Antivirus+ includes the ability to switch your protection level automatically, to aggressively eliminate programs that pose even a small risk of bad behavior. And the increased protection against ransomware that Folder Shield provides helps protect your computer and files from encryption or blocked access and the extortion that comes with ransomware. All editions of Trend Micro Security provide ransomware protection and Folder Shield.

Web Threat Protection

The majority of threats nowadays come from the web, when you're simply browsing the Internet or visiting a site. However, attacks may also begin with a phishing email that uses social engineering techniques to coax you to click a URL link in the email. You then may be taken to a website that secretly harbors malicious threats, which either steals your personal data or infects you with malware.

Social Networking Protection

Web Threat Protection in Trend Micro Antivirus+ Security is extended to social networking sites. See risk ratings for Facebook, Twitter, Google+, MySpace, LinkedIn, Pinterest, Mixi, and Sina Weibo. Mouse over URLs to get further details on the website. In Facebook, warn your friends of bad URLs on their pages, so they can delete them.
Stop cybercriminals from taking your data hostage
Trend Micro Antivirus+ Security protects you against the newest types of attacks, including ransomware, which can encrypt your data until you pay off the bad guys.
Clear and simple to use
Security doesn't have to be complex. Trend Micro Antivirus+ Security offers intuitive settings and clear, easy-to-understand status reports.
Essential protection for peace of mind
Avoid web threats Defend against ransomware and other online dangers.
Browse safely Block dangerous websites that can steal personal data.
Protect your email Keep scams out of your inbox.
Stop viruses Prevent malicious software attacks.
Antivirus+ proactively protects you from a variety of these web threats, so that they never touch your computer. To provide thorough protection from and rapid response times to emerging threats, Antivirus+ uses the Trend Micro Smart Protection Network cloud-client security infrastructure along with a combination of cloud-based web, file, and email reputation services. It also employs real-time scans of what's in memory and on disks. Antivirus+ also blocks malicious links and image spam in emails.