VIPRE Advanced Security for Home
Defend against modern day threats that evade traditional antivirus software
Safeguard your personal data with VIPRE Advanced Security for Home. Defend against modern day threats that evade traditional antivirus software.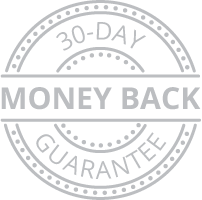 Limited Time Offer $54.99$27.4950% savings Buy Now

What Is VIPRE's Advanced Active Protection?
To stay protected against today's emerging threats, free or basic antivirus just isn't good enough. Here's a look at how VIPRE's Advanced Active Protection keeps you safe from ransomware and other nefarious malware in an era of unprecedented attacks.
VIPRE Advanced Security for Home safeguards your private information and personal data with top-rated, award-winning antivirus protection against today's most prevalent threats, including those that evade traditional antivirus.
VIPRE Advanced Security for Home key features
Simplified Packaging at a Lower Price

You get the best protection we offer at a fantastic value, now with advanced behavioral monitoring, patching for your apps and full network protection right out of the box for all customers.

Safer E-mail

Our anti-spam and anti-phishing capabilities have been updated and improved to protect you against the most common form of attack.

Safer Internet

Major improvements to our firewall and network threat scanning engines target network-borne attacks and threats.

Malicious App Detection

If a particularly sneaky app gets past our main scanning engine, our app monitoring and blocking technology will use both rule-based and behavioral techniques to find rogue apps and shut them down.

Go Faster

Top-to-bottom improvement in performance lets you work and play faster and more efficiently - and you won't know we're there.
What's new in VIPRE Advanced Security for Home?
VIPRE Advanced Security delivers the best protection at the best price, as the top-rated, award-winning endpoint security product for home users. Powered by next-generation advanced machine learning, one of the world's largest threat intelligence clouds, and real-time behavior monitoring, VIPRE protects millions of users from ransomware, zero-day attacks, phishing, exploit kits, mobile threats and other malware that easily evades traditional signature-based antivirus. Easy to use, simple to buy and available at the best price, VIPRE provides the proactive advanced threat defense all users need to protect their digital lives, plus free U.S.-based technical support.
Highest Rated Protection

VIPRE consistently earns an Advanced+ rating from the world's most widely-trusted independent antivirus testing authority.

Advanced Security

Defend against ransomware and other emerging threats, viruses, Trojans, rootkits, exploits, spyware and more, for peace of mind that is truly priceless.

Free, U.S.-Based Support

VIPRE is proudly made and supported in the United States with an award-winning customer service team at the ready to help you when you need it most.

Firewall

Protect against incoming and outgoing Internet traffic quickly and easily with customizable settings for advanced users.

Email Security

Protect against malicious links and infected attachments to keep you safe from online threats spread by email.

Easy to Use

Quickly select or schedule scans, check for current definition updates, customize how patches are applied and much more.
How does the VIPRE Advanced Security for Home Subscription work?
With the introduction of VIPRE Advanced Security for Home, we have also made some changes to the way licensing works. With our new licensing structure, customers will still have the option to purchase 1 PC, 3 PC or 5 PC subscriptions; however, customers will now be enrolled into a 1 year subscription that will auto-renew annually.
Customers will have the ability to disable the auto-renewing subscription at any time after purchase. Customers who purchase VIPRE Advanced Security will receive a confirmation email; included in that email is the option to disable the auto-renewing feature. If a customer chooses to disable this feature their key will still be valid for the remainder of their subscription.