Ashampoo Anti-Virus
Total protection for your PC
Effectively detect and neutralize viruses, malware, spyware and ransomware! Ashampoo Anti-Virus protects your PC against all threats, including zero-day ransomware and trojans that have never been analyzed before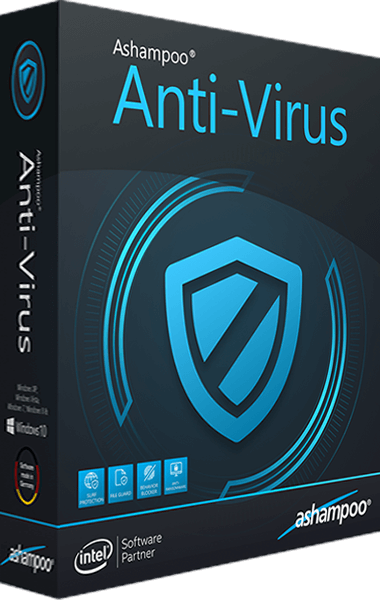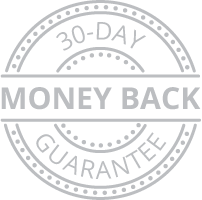 $39.99$29.9925% savingsP5Q-F4A-WEAGet couponUse coupon code and get discount
Related Products
All prices listed on our website are in US Dollars
The ultimate virus, ransomware and malware protection
The specially designed browsing protection, the real-time file guard, the advanced behavior analysis and the uncompromising Anti-Ransomware module stop all threats right in their tracks. Once you start using Ashampoo Anti-Virus, you can browse the web and open files without worries again!
Comprehensive privacy protection
Resource-friendly background operation
Detailed action logs for post-analysis
Handy: Cleaning and file recovery features
Unique: Dual-engine virus and malware scanner
Browsing protection for hassle-free web surfing
Real-time virus, ransomware and malware protection
Stop ransomware before it strikes with Anti-Ransomware
Centerpiece: Four layers of protection against any threat
Powerful real-time protection without performance overhead
Neutralize zero-day threats with advanced behavior analysis
Real-time file guard with lightning fast dual-engine scanner
Hourly updates: Up-to-date protection against 300, 000 new threats every day
The virus scanner for maximum protection
Our real-time virus scanner offers excellent protection against all kinds of malware (trojans, worms etc.). Each file is inspected and analyzed by not one but two powerful scanners and threats are neutralized instantly and fully automatically. But two engines means twice the resource consumption, right? Nope! You won't even notice there are two hearts beating in your software. Ashampoo Anti-Virus guarantees total protection without noticeable performance drops!
How is it that our software scans faster with two engines than other programs with one?
By combining the power of two effective antivirus and antimalware technologies, Ashampoo Anti-Virus not only detects threats but does so faster than most competitors - and with minimal redundancy and resource consumption.
Neutralizes ransomware before your files are lost
The Anti-Ransomware module was specifically designed to detect the behavioral patterns of ransomware. This way, attacks can be stopped before your files are encrypted. Competing products only detect attacks in progress so your important files might already be lost before the security software takes action! Ashampoo Anti-Virus provides maximum protection with the preemptive threat neutralization.
Four proven layers of protection against 300, 000 new threats every day
For total protection, Ashampoo Anti-Virus employs four security systems in parallel to track and eliminate threats. No matter what hits you, Ashampoo Ant-Virus will take care of it!
Browsing protection

In case you're accidentally visiting a site infected with trojans, spyware or other malware, Ashampoo Anti-Virus will keep you safe and block all connection attempts.

Real-time file protection

Real-time protection means downloaded or modified files are scanned live via a blazing fast dual-engine scanner. And best of all: Even though you're protected 24/7, you won't notice a thing. That's how effective antivirus protection is done!

Behavior analysis

Ashampoo Anti-Virus constantly monitors active programs for suspicious behavior and warns you the second it detects dubious activity. This gives you total protection against both known and new threats!

Anti-ransomware

Dedicated heuristics-based behavior analysis stops ransomware in its tracks before it can harm your files.
Ashampoo Anti-Virus System Requirements
Operating System:

Windows 10, Windows 8, Windows 7

Computer:

Any computer that supports the above operating systems.

Other:

Full administrative rights are required to use the program. An Internet connection is required to activate the program. The program license is verified repeatedly at regular intervals.
About Ashampoo Anti-Virus Coupon
How do I find Ashampoo Anti-Virus coupon code?
You can find Ashampoo Anti-Virus coupon code on our page,
just click on «Get Coupon» button.
How do I use Ashampoo Anti-Virus coupon?
To use Ashampoo Anti-Virus coupons, copy the coupon code on our page and paste it in the promo code field on the checkout page of your order.
The coupon can be used if the coupon is active.
How do I get discount on Ashampoo Anti-Virus products?
You can get discount by using a coupon code, which you can find on our page. Right now you can save up to 25% off.
How long do Ashampoo Anti-Virus offer last?
The time within each offer is active, is different. The coupons you pick up during the sales are mainly active for the sale period.
How many Ashampoo Anti-Virus coupons can I use?
You can use only one coupon code for each order.