Ashampoo Backup 2023
Backup and restore disk partitions
Ashampoo Backup 2023 easily backs up and restores full disk partitions, including Windows installations, with few clicks. Auto-updates incrementally maintain backup files to avoid data loss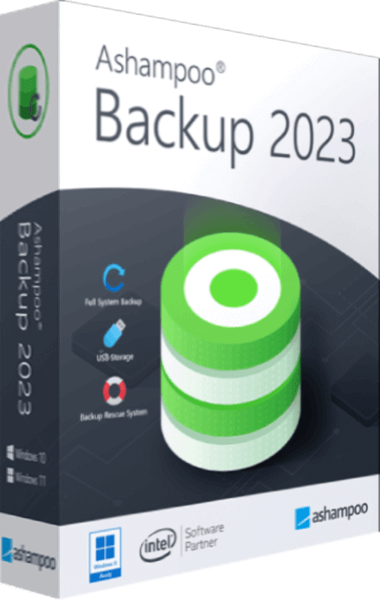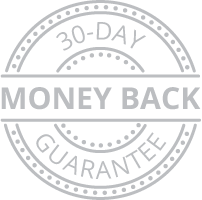 $29.99$1260% savings27L-ZKU-A3YGet couponUse coupon code and get discount
Related Products
All prices listed on our website are in US Dollars
Backup and restore files quickly with few clicks
Regular backups are crucial to avoid data loss from issues like ransomware, corrupt OS, or disks. Ashampoo Backup 2023 ensures fool-proof backup of entire partitions and disks with easy recovery using the built-in rescue system. Save time with automated backups and secure your files!
Easily backup full partitions
Ashampoo Backup 2023 is user-friendly and focuses on core strengths. Backup & restore full disk partitions in few clicks by selecting partitions, time and output location. No prior knowledge required - dependable and straightforward backup software for all!
Key features
Full backups with few clicks
Easily restore corrupt or infected systems
No data loss with up-to-date backups
Auto-updates incrementally
Ashampoo Backup 2023 offers incremental auto-updates to keep your backups up-to-date without any effort from you. No more outdated files, just the latest modifications! It's reliable backup software that just works as intended.
Easily restore data
Ashampoo Backup 2023 has a dedicated rescue system that can restore files even from highly corrupt disks. You can restore files directly from the program or use bootable CDs or flash drives created by the program in case of a disaster. Even when ransomware has locked you out of your system, the rescue disk can start your PC and safely restore your data.
Low resource usage, uncompromised data integrity
Ashampoo Backup 2023 runs so lightly that you won't notice it. Backup archives auto-update in the background without slowing your PC, and the program pauses and resumes automatically to accommodate full power usage. Large-scale backups of disks larger than 2 TB are supported, and archives are verified to ensure file integrity constantly.
Supports all local devices storage
Ashampoo Backup 2023 lets you choose where to store your backups, whether it's a local network or external drive. It's designed as a hassle-free solution for users who prioritize file safety without investing too much time. Once set up, it's the easiest backup software on the market, doing the heavy lifting all by itself. Try it today and be impressed!
About Ashampoo Backup 2023 Coupon
How do I find Ashampoo Backup 2023 coupon code?
You can find Ashampoo Backup 2023 coupon code on our page,
just click on «Get Coupon» button.
How do I use Ashampoo Backup 2023 coupon?
To use Ashampoo Backup 2023 coupons, copy the coupon code on our page and paste it in the promo code field on the checkout page of your order.
The coupon can be used if the coupon is active.
How do I get discount on Ashampoo Backup 2023 products?
You can get discount by using a coupon code, which you can find on our page. Right now you can save up to 60% off.
How long do Ashampoo Backup 2023 offer last?
The time within each offer is active, is different. The coupons you pick up during the sales are mainly active for the sale period.
How many Ashampoo Backup 2023 coupons can I use?
You can use only one coupon code for each order.