Avira Optimization Suite
Peak PC performance meets powerful protection
Avira Optimization Suite offers tune-up tools that clean your PC and optimize your performance, while securing your identity, private data, and credit card details.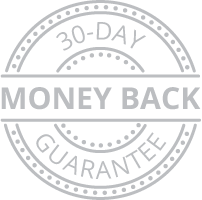 Limited Time Offer $57.99$28.9950% savings Buy Now

Security so good it actually speeds you up
Give yourself protection from ransomware and a one-click PC cleaner.
Avira Antivirus Pro

When was the last time you shopped, banked, and browsed with complete confidence? That's what our premium protection is for: we ensure online threats don't steal your data, jeopardize your financial well-being, or compromise your privacy – not on our watch.

Avira System Speedup Pro

Anti-ransomware/malware
Safe shopping/banking
Secure surfing/streaming
Identity protection
Real-time cloud updates
Device control
Email & network scans
Remember what a fast PC feels like? That's what our tune-up tools are for. From now on, brace yourself for accelerated starts, smoother surfing, and faster loading. System Speedup also cleans your registry, removes junk files, and frees up space on your disk.
Peak performance
Faster starts
Extra disk space
Optimized system
Crash prevention
Cleaned registry & files
Longer lasting battery
Care about your privacy.
Optimization Suite protects it by removing traces of your online activities and deleting sensitive files beyond recovery.
Disk Wiper

Permanently remove all data from your hard drive, making retrieval impossible.

Privacy Cleaner

Erase your surfing history, web caches, cookies, and other browser data.

File Shredder

Delete files beyond recovery.

File Encryption

Make your saved files unreadable to outsiders.

Anti-Spyware

Detects and blocks spyware on your device.
Avira Optimization Suite Key Features
Online shopaholics

Securely shop online – we block fake carts and infected sites for you.

Movie streamers

Streaming films online can be risky – we take the danger out of it.

The security-aware

Your PC is personal – so we keep everything on it out of harm's way.

Busy professionals

Being productive is important – so we ensure your PC doesn't slow you down.

Casual gamers

Love gaming? We enhance your experience by boosting your performance.

The privacy-minded

We help you keep what's confidential private, and inaccessible to snoops.
Avira Optimization Suite System Requirements
Operating Systems

Microsoft Windows 7 Service Pack 1 or higher with the newest updates, hotfixes, and service packs installed

RAM

2 GB of RAM or more

Disk space

Minimum 2 GB of free disk space (additional space for temporary and quarantine files needed)

CPU Type

Intel Pentium 4 / AMD Athlon 64 Processor or faster (with support for the SSE2 instructions set)

Browser

Internet Explorer 8 or newer

Additional requirements

To install, you'll need administrator rights, an internet connection, and a web browser. For automatic antivirus updates and optimal malware detection, you'll need an internet connection.
More products on Avira Official Website
Copyright © 2019 www.find-your-software.com
All trademarks and brands are the property of their respective owners
facebook pinterest