Avira Phantom VPN Pro
Secure and private surfing
Browse the web anonymously with Avira Phantom VPN. Encrypts your connection via a VPN proxy server, hides your IP address and bypasses geo-restrictions. Available for Windows, Android, Mac, and iOS.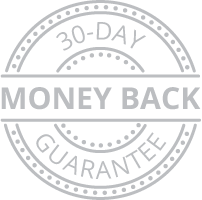 $78 Buy Now

Avira Phantom VPN Pro Screenshots
Why do I need VPN to access these sites?
As more and more shows become available online, users are increasingly shunning traditional cable TV in favor of on-demand streaming services.
However, due to the historic practice of licensing content based on regions, streaming services are restricted. So if you want to access a streaming platform created for the British market, you will need a VPN or proxy.
Please note: a number of websites have started blocking the use of VPN and proxies. It is possible that this will impact the list of websites listed above. So if your primary purpose for purchasing a VPN is to stream your favorite shows, we recommend you first download the free version of Phantom VPN, and test it at no cost to yourself.
Avira Phantom VPN Pro Key Features
Surf freely

Access your favorite streaming sites – free of geo-restrictions. With a choice of virtual locations from around the globe, we help you bypass geo-restrictions and access your favorite sites, wherever you are.

Surf anonymously

Phantom VPN Pro defends you from mass consumerist surveillance. By masking your IP address we make it virtually impossible for advertisers to see what you do, or trace activities back to you.

Surf securely

Encrypt your communications while shopping and banking on the go. By routing your data through a secure "tunnel", we protect your private data from anyone spying on your network.

Safely connect

Safely connect to public WiFi – automatically. Surfing from a café? Skyping from a hotel? Emailing from an airport? All of these activities are confidential – and yet public WiFi at these places are anything but secure. So whenever you connect to them – we encrypt your communications for you, automatically.
Avira Phantom VPN Pro System Requirements
Windows

Windows 7 and later.

Android

Android 4.0.3 and later.


* This applies to smartphones and tablets, not TVs.

Mac

Mac OSX 10.11 (El Capitan) or later

iOS

iOS 8 and later
More products on Avira Official Website
Copyright © 2019 www.find-your-software.com
All trademarks and brands are the property of their respective owners
facebook pinterest