Bitdefender Mobile Security for iOS
Enjoy your iPhone. We keep it safe
Bitdefender Mobile Security for iOS is a mobile app especially designed to keep your sensitive data safe from prying eyes. Web Protection. Secure VPN for complete online privacy. Verify whether your email account has been breached. iPad Support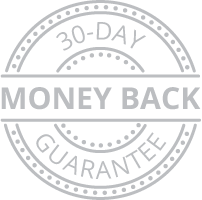 $14.99Buy Now

Related Products
All prices listed on our website are in US Dollars
Best Protection for your iOS device
Bitdefender Mobile Security for iOS will keep your digital assets and online presence private at any time and under any circumstances, so you can enjoy your iPhone or iPad to the max.
Bitdefender Mobile Security for iOS Protection
Bitdefender Mobile Security for iOS protects users from accessing phishing and fraudulent pages by mistake.
Web Protection

Our anti-phishing system scans webpages and warns you when you come across fraudulent pages. Bitdefender Web Protection filters all traffic, not only your intentional browsing, and offers real-time protection against all online dangers.
Bitdefender Mobile Security for iOS Privacy
Bitdefender's security app takes care of your online privacy and personal information.
Bitdefender VPN

With Bitdefender VPN, you can stop worrying about privacy on the web. It protects your online presence by encrypting all Internet traffic. Bitdefender Mobile Security for iOS includes up to 200 MB per day of encrypted traffic for your iOS device.

Account Privacy

Check straight from your iPhone whether your online accounts have been involved in any data breaches. With so many popular websites and apps issuing warnings about database leaks, it's easy to lose track of your exposed accounts. Account Privacy notifies you when your sensitive data is at risk, and lets you take action depending on its status.
Bitdefender. Choose what the experts use.
You get the most innovative technologies that predict, prevent, detect and remediate even the latest cyber-threats, anywhere in the world.