BullGuard Internet Security 2018
Now with stronger multi-layered protection for you
BullGuard provides industry-leading protection. It consistently ranks highly in independent tests and incorporates innovative multi-layered defences that block all forms of malware.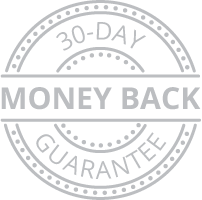 Limited Time Offer $59.95$23.9860% savings Buy Now

Welcome to the BullGuard family!
Added to this a raft of other features that protect your children, ensure your computer operates at optimal performance and more.
BullGuard Internet Security delivers a lot more, from behavioural-based detection to antispam filters, a vulnerability scanner to detect out-of-date software that could be exploited by hackers, free and powerful backup to keep your files safe in the event of a system crash or even computer loss, powerful parental controls, a feature that stops unwanted applications from hijacking your browser and it also automatically optimizes your PC's.
All-in-one protection for you, your family and all your devices.
Firewall

Our new firewall's on steroids! BullGuard's new firewall gives you added layers of heavy duty protection against malware and intruders. Fully optimized for Windows (10), it even tracks security updates. It also uses less CPU power, so your other applications run smoothly. Its enhanced features include Application Filtering—giving end-to-end protection before, during, and after you download apps. The firewall also blocks unauthorized attempts to connect a device to the Internet. It's like a virtual moat guarding your devices and keeping marauders at bay.

Next gen anti-malware

Welcome to the new era of protection. Our next gen anti-malware gives you intelligent triple layer protection. One, it recognizes trusted sites and applications. Two, it continually scans code for signature and anomalies associated with malware. Three, any malware it detects is locked down in quarantine and then neutralized before infection can take place. It's like a sentry who never sleeps, constantly on the alert for intruders.

Game Booster

Enjoy your game uninterrupted! Game Booster optimizes CPU performance while blocking pop-ups and other annoying interruptions. You'll enjoy noticeably smoother gaming without any lag. Now you can stay fully protected while you kick it up to the next level. It's game on!

Parental Control

Rules must sometimes be enforced! Are your children spending time alone on the computer? Not sure what websites the Internet takes them to? With our Parental Control module, you can block access to suspicious websites, put search filters in place, limit your kids' time online, monitor their activity and even block certain applications.

Vulnerability Scanner

Eliminates loopholes to keep you secure! Vulnerability Scanner keeps you safe by blocking access points hackers like to exploit. It automatically alerts you to missing security updates, or connections to insecure Wi-Fi networks. It also prevents applications that could contain malware from downloading automatically and checks applications and drivers have valid digital signatures. Additionally, it cross references your network protocol against your ISP's profile and runs checks on network encryption. Sounds complicated? That's because it is, but don't worry—we've got your back.
Importantly BullGuard is extremely easy to use thanks to an elegantly simple interface while it also provides Parental Controls to help you keep the children safe online.
BullGuard Internet Security Key Features
Protection

Multiple layers of protection to keep you safe and your devices running smoothly.

Antivirus
Antispyware
Next gen anti-malware
Ransomware protection
Safe browsing
Antiphishing
Vulnerability Scanner
Automatic updates and upgrades
Firewall

Kids zone

Safeguard your children online and let them enjoy uninterrupted gaming.

Game Booster
Parental Control

Simplicity

Simple and secure installation with 24/7 free expert support.

Bullguard Account
24/7 Support
PC Tune Up

Privacy

Keep private your most important data and documents, backups, identity and home.
Industry-leading malware detection rates and layered protection mean BullGuard protection is simply the best.
BullGuard Internet Security Requirements
Operating System

Windows® 10, 8.1, 8, 7, Vista. Mac OS X 10.11 or later. Android Tablets and Phones, Android 4.0 and higher

Technical Requirement

RAM: 1 GB. Hard Disk: 850 MB free space. Internet connection: Dial-up minimum

Languages

English, French, Danish, Swedish, Dutch, Portuguese, German, Spanish, Brazilian Portuguese, Norwegian, Italian, Chinese, Arabic, Vietnamese
More products on BullGuard Official Website
Copyright © 2019 www.find-your-software.com
All trademarks and brands are the property of their respective owners
facebook pinterest