CorelDRAW Technical Suite 2020
Technical illustration and drafting software
In a world where details matter, CorelDRAW Technical Suite 2020 connects the dots in all aspects of visual communication from project creation and authoring, to collaborative review and output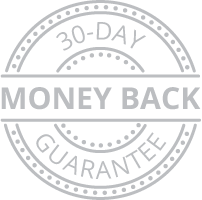 $999$899.110% savingsEVASLEROC01Get couponUse coupon code and get discount
Related Products
All prices listed on our website are in US Dollars
CorelDRAW Technical Suite 2020 - What's new?
Seamless review, feedback, and collaboration

New game-changing collaboration tools enable you to connect with clients and colleagues on technical designs like never before. Share your concepts with your reviewers, inviting them to view, annotate, and comment directly on your CorelDRAW design file using CorelDRAW.app. Making design changes couldn't be easier, with feedback from one or many contributors, all in one place—your working file.

Improved styles workflow

Boost your productivity when it comes to working with lines, halos, and styles. Save time with the new thick and thin line drawing mode by automatically adjusting line weights on curves, rectangles, ellipses, and more. When adding halos on lines, enjoy the new ability to lock the ratio between your outline width and halo width for seamless scaling.

Enhanced callout handing

Enjoy a number of new optimizations when it comes to communicating information about a specific part of a technical drawing or illustration. Use new Legless Callout tool when you want to add a callout that doesn't need a leader line to create distance from the part. Save time by automatically applying hotspots and object information on callouts as you draw them and attach callouts to nested groups. Enjoy the new ability to attach object information to symbols.

Timesaving new features and faster performance

Work more efficiently with a noticeably more responsive suite of applications, packed with tools that make a timesaving impact on your design experience. The new Wrap feature in Corel DESIGNER 2020 makes it quick and easy to precisely wrap an object around a cylinder, like adding a label to a bottle. Process images in high gear with upsampling and JPEG artifact removal, powered by artificial intelligence. Get next-level bitmap-to-vector trace results, made exceptional by machine learned algorithms.

Improved 3D repurposing with XVL Studio Corel Edition

Technical illustrators who leverage 3D designs from existing sources will benefit from a number of updates to XVL Studio Corel Edition. Enjoy a simplified object structure for imported 3D views in Corel DESIGNER. Find metadata from assemblies, parts, dimensions and notes that correspond to Corel DESIGNER illustrations in Corel DESIGNER's Object Data window. With optimized snapshots workflow, you can now link parts and notes to specified snapshots, and send multiple snapshots at once without repeated interaction.

Features packed with artificial intelligence

Process images in high gear with AI-powered upsampling and JPEG artifact removal and enjoy next-level bitmap-to-vector trace results, made exceptional by machine learned algorithms.
Complete suite for visual technical communication
Create everything from precise technical illustrations with Corel DESIGNER to compelling marketing materials with CorelDRAW. Edit photos for documentation with Corel PHOTO-PAINT and add screenshots with CAPTURE. When you're ready to share files for collaborative review and approval, use web-based CorelDRAW.app to streamline the stakeholder feedback process.
Graphically rich technical design tools
Accelerate your workflow with powerful, dedicated illustration and design tools that ensure accuracy for axonometric drawing, detailed callouts, advanced dimensioning, and so much more. Add detail to your technical illustrations with projected shape tools, including Thread, Well, Cylinder and Prism tools.
Precise

Find a range of precise illustration and design tools to create detailed technical documentation with exact specifications.

Connect

Enjoy a seamless workflow from opening 2D and 3D source files, photos, documents and data, to producing, collaborating on, and publishing technical communications.

Complete

Count on this complete suite of professional applications for authoring technical documents, reviewing, and publishing detailed illustrations.
Why choose CorelDRAW Technical Suite?
Advanced standards compliance
Ensure compliance with various standards-based systems, thanks to comprehensive support for technical publication standards. Reach a worldwide audience with Translation Memory System (TMS) support, publish S1000D (incl. Issue 5.0) or ATA iSpec 2200 compliant IETPs, and deliver technical communication projects that feature 3D PDF and PDF/A support.
Repurpose key assets
Reuse 3D models with the integrated XVL Studio Corel Edition, and the optional XVL Studio 3D CAD Corel Edition add-on for advanced 3D CAD assembly formats. With 3D visualization efficiencies, you can insert 3D models as linked or embedded objects into Corel DESIGNER files for instant access, sharing and reference.
Tools for high-impact visual communication
From manufacturing and engineering to architecture and high tech, we've got you covered with timesaving new illustration features and game-changing tools to help reach new levels of productivity
CorelDRAW Technical Suite 2020 - What's Included
Applications
CAPTURE – Screen capture tool
AfterShot 3 HDR – RAW photo editor
Corel DESIGNER 2020– Precise technical illustration
Corel PHOTO-PAINT 2020 – Professional image editing
CorelDRAW 2020 – Vector illustration and page layout
XVL Studio Corel Edition – 3D visualization and authoring
Corel Font Manager – Font exploration and management tool
CorelDRAW.app - Online vector illustration and graphic design via web browser
PowerTRACE – AI-powered bitmap-to-vector tracing (included as part of Corel DESIGNER and CorelDRAW applications)
Content
1, 000 high-resolution digital photos
Over 1, 000 TrueType and/or OpenType fonts
Over 600 fountain, vector and bitmap fills
7, 000 clipart, digital images, and vehicle wrap templates
4, 000 industry-standard symbols: Architectural, Electrical, General, Mechanical, and Tools
Over 150 professionally designed templates, incl. 40+ technical ANSI, DIN, and ISO standard templates
About CorelDRAW Technical Suite 2020 Coupon
How do I find CorelDRAW Technical Suite 2020 coupon code?
You can find CorelDRAW Technical Suite 2020 coupon code on our page,
just click on «Get Coupon» button.
How do I use CorelDRAW Technical Suite 2020 coupon?
To use CorelDRAW Technical Suite 2020 coupons, copy the coupon code on our page and paste it in the promo code field on the checkout page of your order.
The coupon can be used if the coupon is active.
How do I get discount on CorelDRAW Technical Suite 2020 products?
You can get discount by using a coupon code, which you can find on our page. Right now you can save up to 10% off.
How long do CorelDRAW Technical Suite 2020 offer last?
The time within each offer is active, is different. The coupons you pick up during the sales are mainly active for the sale period.
How many CorelDRAW Technical Suite 2020 coupons can I use?
You can use only one coupon code for each order.