WordPerfect Office Standard 2020
The all-in-one Office Suite designed to keep you productive
WordPerfect Office Standard 2020 celebrates the latest version of the office suite supporting your productivity needs—from crafting documents and presentations, to impressive spreadsheet creation and more!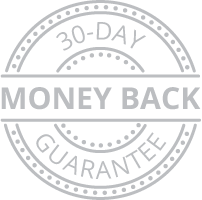 $249.99$224.9910% savings01EVAS0202OPWGet couponUse coupon code and get discount
Related Products
All prices listed on our website are in US Dollars
WordPerfect Office Standard 2020 what's new
Footnotes and Endnotes

A new keyboard shortcut accelerates your workflow by opening a footnote or endnote for editing in just a click. Then, return to the place in the document where you were last working!

OpenDocument Text files

Enhanced file format compatibility means WordPerfect files can be saved as OpenDocument Text (ODT) files.

EPUB eBooks

In a couple of clicks, save a WordPerfect document to one of the world's most popular eBook formats, EPUB.

Reveal Codes

The Reveal Codes window now displays codes for font attributes and text alignment features in table cells, rows, and columns. In addition, cell and row codes appear before table text in the Reveal Codes window, delivering a clearer picture of the font and alignment formatting that has been applied.

QuickWords

Enter text faster than ever thanks to an expanded list of QuickWords, which enables users to insert a whole word or phrase in a document by typing a simple abbreviation.

Printing

Enhancements deliver improved printing of labels, table headers, and more.

Default Magnification

Set the default zoom level for new spreadsheets to quickly get started in an environment tailored to how you work best.
Experience the benefits of a legendary office suite
You'll continue to find all of the familiar features you need to work more efficiently when you tap into built-in PDF functionality, enhanced Reveal Codes, and eBook publishing. Collaboration is key and simple to leverage with support for more than 60 file types, including the latest Microsoft Office formats.
All-in-one office suite
WordPerfect

The legendary word processor that so many swear by to create documents, letters, brochures, resumes, and more. With compatibility of over 60 file-formats, including Microsoft, and powerful Reveal Codes, document control has never been easier.

Quattro Pro

Take advantage of Quattro Pro to build comprehensive spreadsheets for budgets, invoices, expenses, and receipts. Open, edit and create files, including Microsoft Excel, to organize, analyze and share data.

Presentations

Prepare, design, then deliver captivating presentations. Slideshows, proposals, demos, and interactive reports are all made easy with Presentations 2020. Compatibility with Microsoft PowerPoint files and wireless remotes ensure efficiency.

WordPerfect Lightning

Use WordPerfect Lightning to collect text and images from multiple sources then reuse what you need by exporting a document, sending an email, or posting it to a blog.
Powerful features designed with your productivity in mind
Favorite features
Redaction
Reveal Codes
Bates Numbering
Metadata Removal
WordPerfect eBook Publisher
Compatibility
File Format Support

Famous for its unrivalled compatibility, WordPerfect Office enables users to work with more files than ever. Easily open, edit, and share files with support for more than 60 formats. With this release, you can save WordPerfect files to OpenDocument Text file format.

Save to Multiple Formats

Experience multitasking at its best! WordPerfect enables you to save a document to various file formats—WPD, PDF, and HTML5—all at the same time. Within the Macro Manager, select 'Save to Multiple Formats', choose the option to Play your macro, save it to multiple formats, then click Play and you're ready to go!

Publish to HTML

The Publish to HTML option can output to more HTML standards, including HTML5. It provides more publishing options, such as relative font sizing and the ability to publish footnotes.
File previewing and viewing
Template Viewer
Open More Documents
Open Footnotes and Endnotes for Editing in a Click
Windows Explorer and Microsoft Outlook File Previewing
WordPerfect Office Standard 2020 What's Included
Main Applications
WordPerfect word processor
WordPerfect eBook Publisher
Presentations slideshow creator
Quattro Pro spreadsheet program
WordPerfect Lightning digital notebook
Corel AfterShot 3 photo-editing and management
Also includes
300+ templates
175+ digital photos
900+ TrueType fonts
10, 000+ clipart images
Presentations Graphics
WordPerfect® Address Book
BrainStorm training videos*
WordPerfect XML Project Designer
The Pocket Oxford English Dictionary
*Internet connection required.
WordPerfect Office Standard 2020 System Requirements
Mouse or tablet
1024 x 768 screen resolution
1 GB RAM (x86) or 2 GB RAM (AMD64)
Microsoft Internet Explorer 11 or higher
DVD drive (Required for box installation)
1 GHz or faster (x86) or an AMD64 processor
2.75 GB hard disk space for application files
Windows 10*, Windows 8.1 or Windows 7 with the latest updates/service packs
*WordPerfect Office 2020 supports Windows 10, version 1909 and later versions which may be released during the lifecycle of WordPerfect Office 2020
About WordPerfect Office Standard 2020 Coupon
How do I find WordPerfect Office Standard 2020 coupon code?
You can find WordPerfect Office Standard 2020 coupon code on our page,
just click on «Get Coupon» button.
How do I use WordPerfect Office Standard 2020 coupon?
To use WordPerfect Office Standard 2020 coupons, copy the coupon code on our page and paste it in the promo code field on the checkout page of your order.
The coupon can be used if the coupon is active.
How do I get discount on WordPerfect Office Standard 2020 products?
You can get discount by using a coupon code, which you can find on our page. Right now you can save up to 10% off.
How long do WordPerfect Office Standard 2020 offer last?
The time within each offer is active, is different. The coupons you pick up during the sales are mainly active for the sale period.
How many WordPerfect Office Standard 2020 coupons can I use?
You can use only one coupon code for each order.
More products on Corel Official Website