F‑Secure TOTAL
Premium cyber security for you and your devices
F-Secure TOTAL offers complete protection for your online safety and privacy. It protects you against viruses and malware, and allows you to surf the web privately without being tracked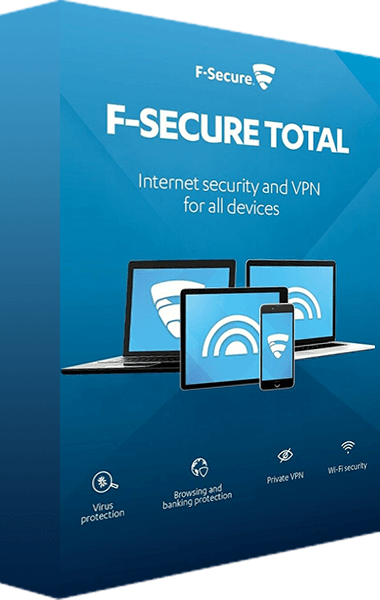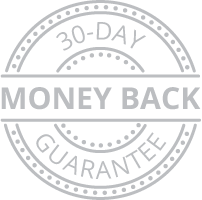 $89.99$67.4925% savings8PV-PRT-ACDGet couponUse coupon code and get discount
What does F-Secure TOTAL include?
F‑Secure SAFE internet security

The world's best antivirus, brought to you by 30 years of cyber security experience. Includes family rules to let you limit children's device use.

F‑Secure FREEDOME VPN

The privacy app which received special mention in an independent comparison of over 300 competitors. Make your devices invisible online.

KEY password manager

A light and easy password manager, allowing you to store your passwords securely and access them from any device. Store passwords in a secure, easily accessible place. Store credit card details, passports and other sensitive information. Access passwords from all your devices securely.
F‑Secure TOTAL System Requirements
Supported platforms

Windows 7 (SP1), Windows 8.1, Windows 10 (ARM-based tablets are not supported), macOS 10.13 (High Sierra) or later, Android 5.0 or later, iOS 10 or later

Availability

Available all over the world, excluding Bahrain, Iran, Kuwait, Oman, Qatar, Saudi Arabia, and the United Arab Emirates
About F‑Secure TOTAL Coupon
How do I find F‑Secure TOTAL coupon code?
You can find F‑Secure TOTAL coupon code on our page,
just click on «Get Coupon» button.
How do I use F‑Secure TOTAL coupon?
To use F‑Secure TOTAL coupons, copy the coupon code on our page and paste it in the promo code field on the checkout page of your order.
The coupon can be used if the coupon is active.
How do I get discount on F‑Secure TOTAL products?
You can get discount by using a coupon code, which you can find on our page. Right now you can save up to 25% off.
How long do F‑Secure TOTAL offer last?
The time within each offer is active, is different. The coupons you pick up during the sales are mainly active for the sale period.
How many F‑Secure TOTAL coupons can I use?
You can use only one coupon code for each order.