Nero BackItUp 2018
One Touch PC Backup. Keeps Your Files Safe.
It's the secure PC backup you need, for the irreplaceable files you love. Get started with Nero BackItUp to protect your files and memories on your PC or laptop and get them automatically backed up to up to four targets, such as USB hard disks. All you need to do is click one button to set up your backup.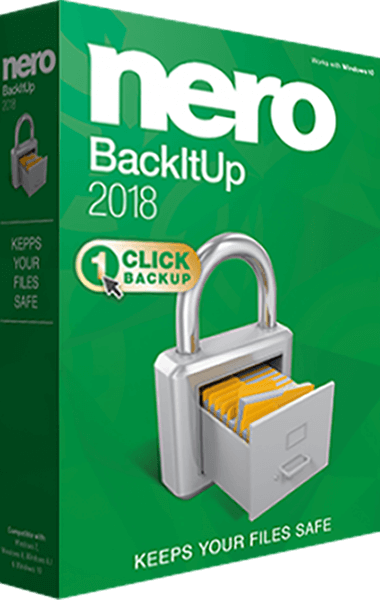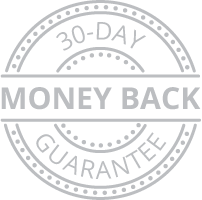 Limited Time Offer $39.95$29.9525% savings Buy Now

Nero BackItUp 2018 Screenshots
Optimised for Windows® 10, Windows® 8.1, Windows® 8, Windows® 7
Nero BackItUp 2018 Key Features
Fully Automate Backups

Relax knowing that your files are safe: You can back up your files daily, weekly, monthly – or whenever you want it! Just set a time and date. You can even choose to set up a continuous file backup and Nero BackItUp will constantly protect new data or files you've just updated.

Multiple Targets

Backup locally to another hard disk or external USB drive, burn your files or store them on network attached storage (NAS) – the choice is yours! Either way, our product helps you double-protect your files reliably.

Versioning

Unlike other services that only save the latest version of your files, Nero BackItUp even saves earlier versions of files that you want to protect. If you make any changes to a file, all older versions of that file will be kept locally. So even if you delete or damage a file, it's always restorable!

Encryption & Compression

Rest assured that your files are safely stored with hardware-accelerated AES 256-bit encryption. And with our nifty compression algorithm, you can even save a bit of disk space when storing our files to USB disk.
Nero BackItUp 2018 System Requirements
1 GB RAM, 2 GHz AMD or Intel® processor, 1 GB hard drive space for a typical installation of all components CD, DVD, or Blu-ray Disc recordable or rewritable drive for burning, Windows® 10 (32/64-Bit), Windows® 8.1 (32/64 bit), Windows® 8 (32/64 bit), Windows® 7 SP1 Home Premium, Professional or Ultimate (32/64 bit), For installation of the product, an active Internet connection is required. Internet connection charges are the user's responsibility, Third party components such as Microsoft .NET® 4.5.2, or Microsoft® DirectX® are shipped with the product or downloaded if not included in the package, Nero KnowHow App: Windows® 10 and higher, Android 4.0 and higher, iOS 8.0 and higher.