Nero BackItUp
Keeps your files safe
Quickly and easily back up your valuable data to external hard drives, to optical media - and now even to your cloud. Use Nero BackItUp now to protect all the data on your digital devices. The backups can be encrypted and secured with a password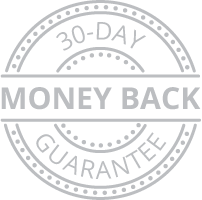 $39.95$27.8730% savings1202Y01PUGet couponUse coupon code and get discount
Related Products
All prices listed on our website are in US Dollars
New in Nero BackItUp
It's the reliable PC backup you need, for the irreplaceable files you love.
Nero BackItUp Key Feature
Fully automate your backups

Relax safe in the knowledge that your files are safe: You can back up your files daily, weekly, monthly – or whenever you want! Just set a time and date. You can even choose to set up a continuous file backup, and Nero BackItUp will constantly secure new data or files whenever you update them.

Multiple Targets

Back your files up locally to another hard disk or external USB drive, burn them, or store them on network attached storage (NAS) – the choice is yours! Either way, our product will help you double-protect your files reliably. You can now also carry out your backups with OneDrive and Google Drive cloud storage. Data can of course also be restored online in this way, meaning backup and restoring with Nero BackItUp can be done using any location you want.


*Only for non-copy protected media.

Version management

Unlike other services that only save the latest version of your files, Nero BackItUp even saves earlier versions of files that you want to protect. If you make any changes to a file, all older versions of that file will be kept locally. So even if you delete or damage a file, it's always restorable!

Encryption & Compression

You can rest assured knowing that your files are safely stored thanks to hardware-accelerated AES 256-bit encryption. And with our clever compression algorithm, you can even save a bit of disk space when storing your files to a USB disk.
About Nero BackItUp Coupon
How do I find Nero BackItUp coupon code?
You can find Nero BackItUp coupon code on our page,
just click on «Get Coupon» button.
How do I use Nero BackItUp coupon?
To use Nero BackItUp coupons, copy the coupon code on our page and paste it in the promo code field on the checkout page of your order.
The coupon can be used if the coupon is active.
How do I get discount on Nero BackItUp products?
You can get discount by using a coupon code, which you can find on our page. Right now you can save up to 30% off.
How long do Nero BackItUp offer last?
The time within each offer is active, is different. The coupons you pick up during the sales are mainly active for the sale period.
How many Nero BackItUp coupons can I use?
You can use only one coupon code for each order.