Roxio Creator NXT 7
Complete DVD burning and multimedia suite
Roxio Creator NXT 7 is a fully-loaded multimedia suite with 15+ applications to easily create photo slideshows, record your screen, capture video, burn, copy, or archive your data, convert audio files, and more! With sharing built-in, you can export to social media, popular device, drive, or disc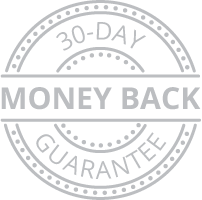 $79.99$63.9920% savingsEVASOIXOR02Get couponUse coupon code and get discount
Related Products
All prices listed on our website are in US Dollars
Get 15+ popular Roxio products in one multimedia suite
Burn & share your media

Copy or burn discs, compress files, create audio CDs, file backups, or upload directly online.

Author DVDs

Create video discs complete with customizable chapters and menu templates.

Capture video and audio

Record your screen or capture video and audio from the web, discs, or convert from older devices.

Edit photo and video

Edit your photos and videos, enhance pictures, crop, trim, create slideshows, collages, and more.

Capture and convert media

Capture media from the web, discs, or older devices, and save to popular formats.
Roxio Creator NXT 7 Key Feature
Burn & Copy

Access industry-leading drag-and-drop tools to copy or burn your media. Backup your files to disc with archiving tools or clean up your hard drive with new utility tools. Create audio CDs or custom DVDs. Author DVDs with menu templates and disc labeling options to give your media polished packaging.

Convert & Share

Convert audio and video to popular file formats. When you're ready to share your digital media, just upload it to YouTube, Google+, or OneDrive, or save it to one of many popular file formats to share to your favorite device or burn to disc.
The Power Suite - NXT 7 is loaded with these great software extras:
Roxio Genie

Organize your hard drive and identify long-forgotten, duplicate, or unnecessary files. Easily manage, delete, move, or upload files to the cloud.

VideoWave Editor

Edit and create HD videos with VideoWave video editing software. Now with new creative possibilities to enhance your next video.

Roxio MyDVD

Turn your videos into professional-looking discs with 100+ themed templates and easily combine multiple movies onto one disc.
Uncover the photographer's secret to time-saving photo editing. Edit and manage your photos, and even apply effects to a single image or batch of images.

Roxio Burn 4

Industry-leading CD & DVD burning and disc copying right from your desktop. Pro-level encryption tools included in Creator NXT Pro 7.

MultiCam Capture

From software training to unboxing videos, capture completely-synced video and audio from multiple devices that's ready to edit at the click of a button.
Roxio Creator NXT 7 System Requirements
Internet Explorer 7 and above
Windows Media Player version 10 and above
MyDVD video disc authoring requires 64-bit OS
Microsoft Windows 10, Windows 8.x, Windows 7 SP1
QuickTime player version 7 and iTunes® version 11 or above required for some functionality
Internet connection required for product installation, registration, product updates, and some features
OHCI compliant IEEE 1394 FireWire card for use with DV cameras or Roxio Video Capture USB for analog sources
1024x768 DirectX 9.0c compatible graphics card with at least 16-bit color setting, sound card, DVD-ROM drive
DVD and BD copy, as well as video editing and authoring, may require a large amount of free disk space, up to 10's of GB
About Roxio Creator NXT 7 Coupon
How do I find Roxio Creator NXT 7 coupon code?
You can find Roxio Creator NXT 7 coupon code on our page,
just click on «Get Coupon» button.
How do I use Roxio Creator NXT 7 coupon?
To use Roxio Creator NXT 7 coupons, copy the coupon code on our page and paste it in the promo code field on the checkout page of your order.
The coupon can be used if the coupon is active.
How do I get discount on Roxio Creator NXT 7 products?
You can get discount by using a coupon code, which you can find on our page. Right now you can save up to 20% off.
How long do Roxio Creator NXT 7 offer last?
The time within each offer is active, is different. The coupons you pick up during the sales are mainly active for the sale period.
How many Roxio Creator NXT 7 coupons can I use?
You can use only one coupon code for each order.