Roxio Toast 20 Titanium
Digital media suite and DVD burner for Mac
Burn, author, copy, and secure CDs, DVDs, and USBs. Personalize discs with customizable menus. Convert media to popular digital formats. Full digital media suite including screen recording, photo art, audio editing, and more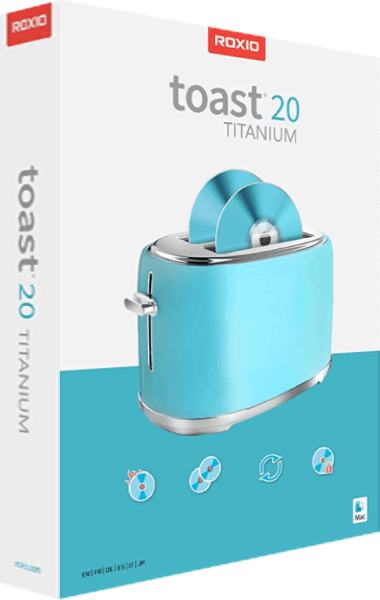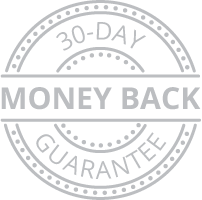 $99.99$79.9920% savingsEVASOIXOR02Get couponUse coupon code and get discount
Related Products
All prices listed on our website are in US Dollars
Your CD & DVD burner for Mac
Burn your next disc with the preferred CD & DVD burner for Mac.
This complete digital media management suite with industry-leading burning tools makes it simple to work with your media.
Optimized for macOS Monterey
Roxio Toast 20 Titanium is fully compatible with M1 machines and the latest macOS. Roxio Toast 20 Titanium supports macOS Monterey 12.0, macOS Big Sur 11.0, macOS Catalina 10.15, and macOS Mojave 10.14 (64 bit).
What's New in Roxio Toast 20 Titanium?
Template Designer

Easily create new DVD menu templates with a custom layout and personalize your backgrounds, buttons, music, and more.

Easy File Conversion

Convert your digital media files between popular formats more efficiently with the new simplified file conversion tool.

Audio Tag Editing

Enjoy enhancements to the audio disc creation workflow that enable you to add album art, artist information, and custom tags to your metadata.

Workflow walkthroughs

Leverage new built-in help to view walkthroughs of the interface for any major workflow.
Create personalized discs with custom menus and chapters
Turn the growing collection of videos on your laptop, cell phone, or external hard drive into a full home movie menu production. Select from one of 20+ themed templates or create your own in the new Template Designer to fully personalize your layout, background, frames, font, music and more.
Backup, recover, and secure important information to disc
Roxio Toast 20 Titanium delivers more than just industry-leading burning tools – it delivers peace of mind. Back up your important information to disc, recover files from damaged discs, and securely password protect information on a disc or USB.
Import and convert media from almost anywhere
Roxio Toast 20 Titanium gives you the tools to capture footage right from your screen, a portable device, or the web. Plus, download* and rip content, extract and edit clips from home DVDs, and even make quick edits and trim video clips.
*Does not copy or capture copy-protected content.
About Roxio Toast 20 Titanium Coupon
How do I find Roxio Toast 20 Titanium coupon code?
You can find Roxio Toast 20 Titanium coupon code on our page,
just click on «Get Coupon» button.
How do I use Roxio Toast 20 Titanium coupon?
To use Roxio Toast 20 Titanium coupons, copy the coupon code on our page and paste it in the promo code field on the checkout page of your order.
The coupon can be used if the coupon is active.
How do I get discount on Roxio Toast 20 Titanium products?
You can get discount by using a coupon code, which you can find on our page. Right now you can save up to 20% off.
How long do Roxio Toast 20 Titanium offer last?
The time within each offer is active, is different. The coupons you pick up during the sales are mainly active for the sale period.
How many Roxio Toast 20 Titanium coupons can I use?
You can use only one coupon code for each order.