Roxio Creator NXT 8
Complete CD/DVD burning and creativity suite
Get the legendary Roxio burning power and 20+ creative applications in one multimedia suite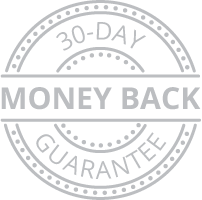 $79.99$63.9920% savingsEVASOIXOR02Get couponUse coupon code and get discount
Related Products
All prices listed on our website are in US Dollars
Start exploring and enjoy your complete creativity suite!
Roxio Creator NXT 8 is a fully loaded multimedia suite with 20+ applications to easily burn, copy, back up or archive your data, capture video, record your screen, create movies and slideshows, convert your media into popular formats, and more! Export projects to share on social media, across your favorite devices, or even burn to disc.
Burn

Get industry-leading drag-and-drop tools to copy or burn your media. Create audio CDs or custom DVDs. Author DVDs with menus, templates, and disc labelling options to give your media polished packaging. Secure and encrypt your files with Creator NXT Pro 8.

Edit

Capture* video and audio from the web, discs, or older devices. Enjoy advanced options to record your screen and video from multiple cameras simultaneously with MultiCam Capture. Make all your media its best with complete solutions for photo, video, and audio editing.

Convert and share

Convert audio and video to popular file formats and then upload to YouTube, Vimeo, Google+, OneDrive, or your preferred social media sites. Share and play projects on your favorite devices or burn them to disc.
The most complete multimedia creativity suite
Includes 20+ popular Roxio products in one!
Burn

CD & DVD burning, Rip from disc, Roxio MyDVD disc authoring, Label creator

Utility

Roxio Genie utility software, File backup, File archive, Media import

Photo

Corel AfterShot 3, Photo editor, Slideshow creator, Smart slideshow and movie creator, Highlight Reel, 3D photo creator, Panorama creator

Video

Roxio VideoWave editor, Video capture and screen recorder, MultiCam editor, Convert video

Audio

Burn audio discs, Capture audio, Convert audio, LP and tape digitizer, Noise reduction, Time stretching, Pitch scaling, Multi-channel mixer, Audiobook creator
Benefit from valuable extras included in the suite
Roxio Burn 4

Access industry-leading CD & DVD burning tools, copy discs and USB drives right from your desktop with Roxio Burn 4. Pro-level encryption tools are included in Creator NXT Pro 8.

VideoWave Editor

Edit and create HD videos with VideoWave video editing software. Now with new creative possibilities to enhance your next video.

Roxio MyDVD

Turn your videos into professional-looking discs with 100+ themed templates, easily combine multiple movies onto one disc, and organize them with customizable menus.

MultiCam Capture

From software training to unboxing videos, capture completely-synced video and audio from multiple devices that's ready to edit at the click of a button.
Uncover the photographer's secret to time-saving photo editing. Edit and manage your photos, and even apply effects to a single image or batch of images.

Roxio Genie

Organize your hard drive and identify long-forgotten, duplicate, or unnecessary files. Easily manage, delete, move, or upload files to the cloud.
Improve sound quality of your audio with new Audio Features
Noise reduction

Identify the noise profile and eliminate it from the background to make your audio sound crisp and clear.

Time stretching

Make your audio clip longer or shorter while preserving the original audio pitch and natural sound.

Pitch scaling

Change the pitch/frequency of your audio, making it higher- or lower-pitched.

Multi-channel mixer

Enable a more immersive listening experience using your entire sound system by encoding audio in 2.1 Stereo or 5.1 Surround.
Create smart slideshows by exploring Highlight Reel
Leverage artificial intelligence to automatically create slideshows and movies by selecting the best shots and avoiding those with imperfections. This feature is assisted by built-in facial recognition.
Enjoy the redesigned, easy-to navigate, and stylish user interface
We updated the Creator NXT 8 user interface with new icons and other visual elements for ease of use.
Experience the fast and powerful multimedia suite for creative transformations of your media
Easy and versatile video editing

Edit and create HD videos with VideoWave, the enhanced video editing software. Add video filters, titles, scrolling credits, or create picture-in-picture effects. Rotate video with one click, trim video or auto-adjust color, brightness, and contrast. Even fix shaky video footage and explore your creativity using the Green Screen effect!

Enhance video with music

VideoWave video editing software gives you access to the ScoreFitter music library, offering a wide variety of original, royalty-free songs and effects to enhance the mood of your movies. ScoreFitter automatically adjusts the track to match the length of your movie.

Visual options

Show multiple videos simultaneously with templates or custom designs. Create a superimposed effect or custom fade transitions and easily layer tracks. Track, label, or blur out an object with easy-to-use Motion Tracking tools.

Transform 360

Convert equirectangular 360 video for playback on standard devices and control what your audience sees.
Experience extraordinary results with easy photo editing and creative design
Edit your photos

Edit multiple images at the same time. Easily make adjustments and quick fixes: remove red eye, erase wrinkles and blemishes, correct color and brightness. Manage even very large photo collections with Corel AfterShot 3. Batch processing lets you apply adjustments to one or thousands of photos at once for dramatically faster photo processing.

Restore photos

Restore old photos and easily remove scratches and dust from a photo, adjust exposure, crop ragged edges, straighten a photo, and adjust color. Create mind-blowing panoramas through "stitching" your photos together.

Create slideshows and movies

Easily create slideshows, collages, greeting cards, and more with Corel FastFlick. Save to your PC, print, or share with friends and family, and upload directly to YouTube, and more! Leverage artificial intelligence and facial recognition to automatically create slideshows and movies using your best shots and clips—all with Highlight Reel.
About Roxio Creator NXT 8 Coupon
How do I find Roxio Creator NXT 8 coupon code?
You can find Roxio Creator NXT 8 coupon code on our page,
just click on «Get Coupon» button.
How do I use Roxio Creator NXT 8 coupon?
To use Roxio Creator NXT 8 coupons, copy the coupon code on our page and paste it in the promo code field on the checkout page of your order.
The coupon can be used if the coupon is active.
How do I get discount on Roxio Creator NXT 8 products?
You can get discount by using a coupon code, which you can find on our page. Right now you can save up to 20% off.
How long do Roxio Creator NXT 8 offer last?
The time within each offer is active, is different. The coupons you pick up during the sales are mainly active for the sale period.
How many Roxio Creator NXT 8 coupons can I use?
You can use only one coupon code for each order.