Roxio Toast 19 Pro
Burn your next disc with the preferred CD, DVD & Blu-ray burner for Mac
Go beyond traditional disc burning applications with this complete digital media management and creativity suite. Explore industry-leading tools to work with your media more intuitively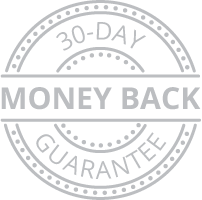 $99.99$79.9920% savings02EVAS91TSAOTGet couponUse coupon code and get discount
Related Products
All prices listed on our website are in US Dollars
Roxio Toast 19 Pro - What's New
User Interface

Experience a new interface designed to deliver more intuitive workflow navigation, improved file browsing, and a new customizable quick access panel.

Dark Mode

Work in your preferred aesthetic with Dark Mode support that can automatically detect and match your chosen display preferences.

Audio Editing Tools

Enhance your audio files, reduce distracting background noise, adjust the pitch and duration of clips, and get creative with audio effects.
Dive into new AI photo painting, enhanced color selection and layer control, new brushes, and improved rendering.

WinZip 8

Explore new ways to add to your zip files; move, update, and replace files more efficiently.

Workflow efficiencies

The updated media browser makes it simpler than ever to find, preview, and drag and drop files to your projects.

Searchable help guide

The searchable help guide makes learning or understanding any workflow more intuitive and flexible than ever.
Optimized for the latest macOS
Toast is fully compatible with macOS Catalina. Toast 19 requires macOS 10.14 (64-bit), macOS 10.15, or macOS 11.0.
Features fueling this powerful burning and creativity suite
Burn

Burning discs with the preferred Mac burner has never been simpler. Drag and drop your favorite music, video, photo, and data files to burn to CD, DVD, or Blu-Ray. Enjoy tools to create personalized DVDs with customizable menus and chapters!

Copy

Copy CDs, DVDs and Blu-Ray discs in just a few clicks. Copy discs to distribute your latest audio mix, or create backups of your most important files. Even recover files from damaged discs!

Convert

Convert your media files to popular formats with ease. Convert DVDs to digital, rip audio CDs to digital, even restore and convert audio and video from LPs, tapes, and older devices!

Capture

Capture video and audio from virtually anywhere! Explore tools to record your screen, capture webcam video, and record voiceover simultaneously—perfect for creating tutorial or gaming videos!

Edit

Edit your photos, videos and audio files before burning to disc or sharing online. Easily trim video clips, enhance audio files with new tools, and stylize or transform images into artwork with AI-powered tools. Only Toast Pro extends your editing power further with an exclusive suite of photo editing and digital painting tools.

Secure

Secure your information with banking-level encryption that sets the standard for the industry. Password-protect your private data on disc or USB and enjoy complete peace of mind. Plus, exclusive to Pro, zip, unzip protect and share your data with WinZip Mac 8.

Blu-ray

Leverage the included Blu-Ray Disc plug-in to burn, copy, and convert files to and from Blu-ray discs.

WinZip

Compress files to save valuable storage space and reduce upload/download times when you share a file online or in an email. Secure your files from unauthorized access with 128-bit or 256-bit AES encryption and password protection.

Photo editing software

Quickly correct and enhance your photos and apply adjustments to one or thousands of photos at once with Corel AfterShot 3. Transform your photos into masterpieces with unparalleled photo-painting and cloning tools, and award-winning Natural-Media brushes in Corel Painter Essentials 7.

Personalization

Turn the growing collection of videos on your laptop, cell phone, or external hard drive into a full home movie menu production. Select from one of 100+ themed templates, drag and drop your footage, then customize with submenus, chapter points, text, and more.

Backup and recover

Toast Pro extends your file security options to deliver complete peace of mind. Back up your important information to disc, catalog discs to stay organized, and even recover files from damaged discs. With banking-level encryption, you can be confident that your data is safe and secure.

Import and convert media

Toast gives you the tools to capture footage right from your screen, a portable device, the web, or even LPs, tapes, and older devices. Plus, download and rip content, extract and edit clips from home DVDs, and even make quick edits and trim video clips.
Roxio Toast 19 Pro - What's Included
Roxio Toast 19 Pro

Powerful disc burning and full multimedia creativity suite

Roxio Secure Burn

Banking-level file security and encryption
Photo art and digital painting
Single and batch photo editing application

Roxio Akrilic

AI-powered photo stylizing and art creator

MultiCam Capture Lite

Screen recording and webcam video capture

WinZip Mac 8

Leading file zipping and compression application
About Roxio Toast 19 Pro Coupon
How do I find Roxio Toast 19 Pro coupon code?
You can find Roxio Toast 19 Pro coupon code on our page,
just click on «Get Coupon» button.
How do I use Roxio Toast 19 Pro coupon?
To use Roxio Toast 19 Pro coupons, copy the coupon code on our page and paste it in the promo code field on the checkout page of your order.
The coupon can be used if the coupon is active.
How do I get discount on Roxio Toast 19 Pro products?
You can get discount by using a coupon code, which you can find on our page. Right now you can save up to 20% off.
How long do Roxio Toast 19 Pro offer last?
The time within each offer is active, is different. The coupons you pick up during the sales are mainly active for the sale period.
How many Roxio Toast 19 Pro coupons can I use?
You can use only one coupon code for each order.