VIPRE Antivirus Plus
Top-rated security that won't slow down your PC
VIPRE Antivirus Plus offers you essential protection. Plus, you'll get active advanced protection to stop the newest malware threats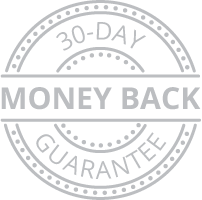 Limited Time Offer$34.99$24.4930% savingsBuy Now

Use coupon code Addl30off and get discount
What Is VIPRE's Advanced Active Protection?
To stay protected against today's emerging threats, free or basic antivirus just isn't good enough. Here's a look at how VIPRE's Advanced Active Protection keeps you safe from ransomware and other nefarious malware in an era of unprecedented attacks.
VIPRE Antivirus Plus Key Features
Highest Rated Protection

VIPRE consistently earns top ratings from the world's most widely-trusted independent antivirus testing authorities.

Easy to Use

Quickly select or schedule scans, check for current definition updates, customize how patches are applied and much more.

Free, U.S.-Based Support

VIPRE is proudly made and supported in the United States with an award-winning customer service team at the ready to help you when you need it most.
VIPRE Antivirus Plus System Requirements
Important: VIPRE Antivirus Plus uses advanced technologies for today's newer operating systems and does not install on Windows XP or Vista.
To run VIPRE Advanced Security's features effectively, you need a PC-compatible computer with:
At least
1 GB of RAM
1 GB of hard-drive space
Dual core processor recommended
Internet connection (broadband recommended) required to install product.
32- or 64-bit versions of one of the following:
Windows 10 (All versions)
Windows 8.1
Windows 7 (Service Pack 2 or Convenience Rollup)