VIPRE Internet Shield VPN
Cloaks your online activity without sacrificing speed
Internet Shield VPN by VIPRE is your fast and easy tool for unlimited privacy online. Protect your mobile devices, laptops, desktops, and more from Internet Service Provider (ISP) spying and cybercrime while you use vulnerable Wi-Fi networks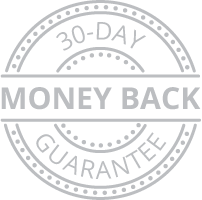 Limited Time Offer$120$4860% savingsBuy Now

Use coupon code Addl60off and get discount
Enjoy the added ability to bypass censorship from hundreds of locations around the globe, all while staying private and secure with VIPRE Internet Shield VPN.
Security to keep you safe
When you use an unsecured network there's always a chance someone is trying to snoop on you. VIPRE creates a bubble around your traffic to keep out the bad guys.
Practice Safe Wi-Fi

On unsecured public Wi-Fi networks, hackers can easily "scrape" a connection to obtain sensitive information like passwords, email addresses, and search data. A VPN tunnel (the link created with a virtual private network) lets you move undetected when you're away from your home Wi-Fi network.

Keep your True IP Hidden

An IP address can be used to track your location, your browsing habits, even restrict the websites you use if you go abroad. Our VPN software assigns you a unique, random IP address to your device, masking your location and, therefore, keeping your real IP address hidden. We've got 80 servers in over 50 countries worldwide, allowing you to browse freely in other countries.

Safely Bypass Content Filtering

Change your virtual location for secure and fast streaming, data transfers, and online gaming.
Keep your browsing private
You won't be tracked by anyone, even us. Your personal data will stay safe no matter where you go.
Privacy On All Devices

Internet Shield VPN by VIPRE is supported on a wide variety of devices, including iOS, Windows, macOS, Android, and more. Get started with our easy-to-use VPN setup guides to begin securing your internet connection within minutes. We also allow you to have ten simultaneous connections, so you won't have to sacrifice the privacy of one device for another.

Zero Logging

Your privacy is our priority. Unlike other VPNs, Internet Shield VPN by VIPRE does not track, store, or spy on your browsing data while you're connected to our VPN. Your browsing activity remains secure and private on our VPN.

Data Encryption

We care about your privacy and security. Your Internet Service Provider (ISP) could be monitoring your data, selling it to advertisers, or selectively slowing it down. Our VPN software gives you private internet access, protecting you from targeted and indiscriminate attacks intended to capture your sensitive data.
Maintain your online speed
You never want to be slowed down. With VIPRE's VPN, you won't be. With VIPRE's VPN, our global infrastructure keeps your browsing speed high.
Fast Server Network

Our network optimization makes our VPN deliver fast speeds, all while continuing to secure your browsing activity. Enjoy the internet with fast encryption that's ideal for streaming, transferring data, and online gaming.

Avoid ISP Throttling

Don't let your ISP hold you back. By using a VPN, ISPs that use packet sniffing to restrict your browsing are no longer able to slow you down.
VIPRE Internet Shield VPN System Requirements
Windows

7, 8, 8.1, and 10

MAC

OS 10.10.x and up

iOS

10.0 and up

Android

Android 5.0 and up