VIPRE Privacy Shield
Protects your privacy
It helps secure your information on your PC, ensures your privacy online, and blocks webcam and microphone snooping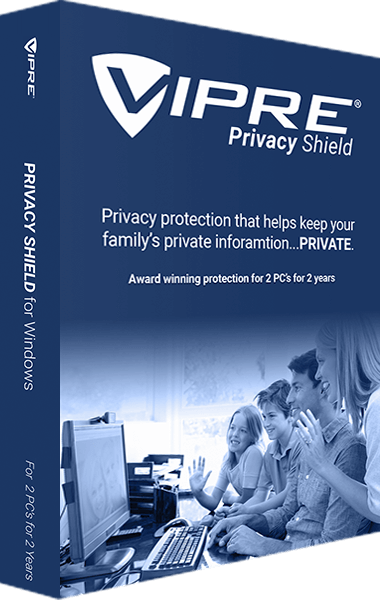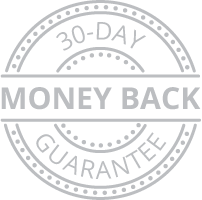 $29.99$20.9930% savingsffo03lddAGet couponUse coupon code and get discount
VIPRE Privacy Shield Key Features
VIPRE Privacy Shield features an advanced detection mechanism that scans and flags sensitive information stored within your locally stored personal documents, such as bank statements and medical bills that are locally stored.
Protect Your Privacy

Hide your personal information. Remove sensitive data and take control of your video and audio sharing.

Leave No Trace Behind

Remove all traceable personal information – VIPRE Privacy Shield locates and removes every digital trace from your desktop computer or laptop.

Real Time Protection

VIPRE Privacy Shield monitors your computer 24/7 for malicious activity, blocking any snooping or data theft attempts and warning you immediately.

Personal Profile Protection

VIPRE Privacy Shield protects you from identity theft by revealing where sensitive information such as your phone number, email, physical address and credit card information are stored on your computer, and helps you remove it.

Login Credential Removal

Privacy Shield scans your computer for traceable login credentials to your favorite websites, portals and service providers – and removes those traces at your discretion.

Webcam & Microphone Blocker

Cyber-criminals use scripts and dubious code to access webcams and microphones in order to get valuable information – and to record your exposed room without your knowledge. Privacy Shield blocks any use of these devices until you decide otherwise!

Local Document Scanner

Privacy Shield finds locally stored documents that may contain privacy-related information such as social security numbers, bank accounts or credit card numbers. Privacy Shield then alerts you upon detection and prompts you to either delete these documents or store them in a more secure location.

Browser History Management

VIPRE Privacy Shield deep scans your web history and removes your web browsing activity logs. Sensitive data found in the scan is shown to you, so you will be able to can decide which information should be removed.

Scheduled Scans & Protection

The VIPRE Privacy Shield scheduler allows a set-and-forget setting that lets you automatically scan and proactively protect your computer at all times without having to remember to run the software.

Anti Tracking

Easily remove tracking records that include your personal browsing information, which can be used to target you with advertisements, for identity theft profiling, and for information phishing.
Keep your digital privacy and personal information to yourself.
VIPRE Privacy Shield provides extra security from prying eyes (and ears) by blocking access to your webcam and PC microphone -- halting any attempts to breach your computer's audio and visual ports.
VIPRE Privacy Shield System Requirements
VIPRE Privacy Shield uses advanced technologies for today's newer operating systems and does not install on Windows XP.
To run VIPRE Privacy Shield's features effectively, you need a PC-compatible computer with at least 1 GB of RAM and 50 MB of hard-drive space running 32- or 64-bit versions of either:Windows 10, 8.1, 7 (Rollup/SP2)
Internet connection (broadband recommended) required to install product.
About VIPRE Privacy Shield Coupon
How do I find VIPRE Privacy Shield coupon code?
You can find VIPRE Privacy Shield coupon code on our page,
just click on «Get Coupon» button.
How do I use VIPRE Privacy Shield coupon?
To use VIPRE Privacy Shield coupons, copy the coupon code on our page and paste it in the promo code field on the checkout page of your order.
The coupon can be used if the coupon is active.
How do I get discount on VIPRE Privacy Shield products?
You can get discount by using a coupon code, which you can find on our page. Right now you can save up to 30% off.
How long do VIPRE Privacy Shield offer last?
The time within each offer is active, is different. The coupons you pick up during the sales are mainly active for the sale period.
How many VIPRE Privacy Shield coupons can I use?
You can use only one coupon code for each order.