Avira Antivirus Pro 2018
Next-gen protection against emerging threats.
Avira Antivirus Pro 2018 proactively secures you against malware attacks designed to steal your identity, wallet, and personal data. 1 license secures 5 devices.
Works on Windows, macOS, and Android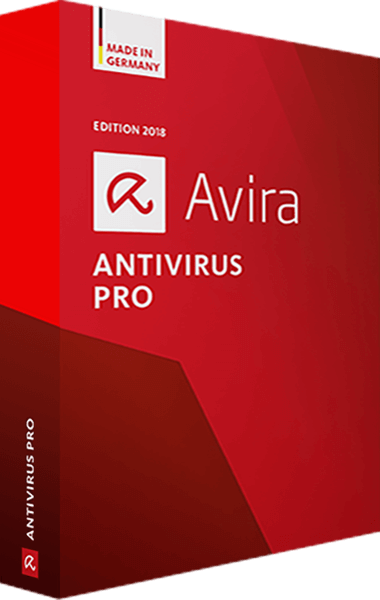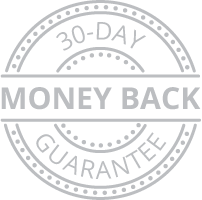 Limited Time Offer $44.99$31.4930% savings Buy Now

Welcome to the Avira family!
The new, modern look of Avira 2018
From touch to type, our beautiful redesign gives you both more control over your security and greater freedom to automate. You can also now secure up to 5 devices (including Android) with just 1 license.
Next-gen antivirus: Security for 2018 and beyond
Anti-ransomware

Prevents ransomware from encrypting your data and taking them hostage. Avira blocks 1 million+ ransomware attempts every month, averting damages of over 600€ per attack. We accomplish this via our unique heuristic technology, which stops ransomware before it can do you any harm.

Device control

Gives you control over which removable devices can connect to your computer. Unknown USB devices are risky: they can spread malware as soon as they're connected. We prevent this by enabling you to scan removable devices as soon as they're plugged in and before they can do you any harm.

Artificial Intelligence

Automates the analysis of malware to scale our response to cyber-threats. Combining Machine Learning tools with Deep Learning techniques we protect you in real time against Zero Day attacks and Advanced Persistent Threats.
You needn't worry about malware
Identity protection

Keep your identity safe – you've only got one. Cybercriminals target login credentials, credit card data, and other private info to get what they want. Block the nasty tools they use to steal, such as keyloggers, rootkits and spyware.

Secure finances

Safely shop and bank – you can't afford not to. Whether you order a yoyo or a yacht, avoid bad surprises on your next bank statement by securing your payments. Our premium protection does that for you by blocking banking Trojans, DNS hijacks, and botnets.

Data privacy

Our business is keeping people out of yours. Your most private photos, videos, and notes are on your computer. So we keep them safe by preventing ransomware from hijacking them, viruses from corrupting them, and snoops from accessing them.
Sit back and relax
Customer Support

Nobody likes picking up the phone to dial support, so we pride ourselves in our experience. That's why AV-Comparatives rated our support as "Outstanding.".

Always up to date

With automatic updates performed frequently, your antivirus protects you from the very latest threats. And just in case you're ever worried, our intuitive dashboard displays your computer's health status at a glance.

Superior experience

Combining "set it and forget it" scheduled scans with an intuitive drag and drop functionality, your protection offers the best of convenience and discretion for an optimal experience.
Avira Antivirus Pro 2018 PC protection
Antivirus Scanner

Award-winning protection from malware (viruses, Trojans, worms, etc.)

Protection Cloud

Scans unknown files in real time for malware and exploits.

Smart A.I.

Unique, deep-learning algorithms protect you from the latest threats.

Anti-ransomware

Identifies, blocks, and removes ransomware before it encrypts your files.

Email Protection

Protects your unsecured, non-encrypted email traffic.

Avira Intelligent

Repair System - Best-in-class technology that repairs damage caused by malware to your files.

Self-Defense

Prevents malware from altering or even disabling your antivirus protection.

Device control

Thwarts malware intrusions by scanning removable devices connected to your USB ports
Avira Antivirus Pro 2018 Web protection
Web protection

Blocks infected websites and phishing attacks.

Network Protection

Proactively scans network traffic on all your PC's ports to block malicious threats

Secure banking/shopping

Protects your confidential banking and credit card details.

Anti-Botnet Technology

Prevents hackers from secretly controlling your PC (via botnet hijacking).

Firewall Control

Ensures that your built-in Microsoft Firewall stays active and blocks suspicious activity.

PUA Shield

Identifies potentially unwanted applications(PUAs) hidden within legitimate software.
Avira Antivirus Pro 2018 Superior Experience
No ads

Runs silently in the background.

Tech Support

Gives you access to a toll-free number and support via email.

Device Management

Lets you manage your security across all your devices via an online dashboard.

Price Comparison*

Saves you money while shopping online.

Browser Tracking Blocker*

Quietly prevents companies from monitoring what you do online.
*Offered with Avira Browser Safety.
Avira Antivirus Pro 2018 System Requirements
Operating Systems

Microsoft Windows 7 Service Pack 1 or higher with the newest updates, hotfixes, and service packs installed. Or a Mac running OSX 10.11 (El Capitan) or higher. Android 4.0.3 or later

RAM

2 GB of RAM or more

Disk space

Minimum 2 GB of free disk space (additional space for temporary and quarantine files needed)

CPU Type

Intel Pentium 4 / AMD Athlon 64 Processor or faster (with support for the SSE2 instructions set)

Browser

Internet Explorer 8 or newer

Additional requirements

To install, you'll need administrator rights, an internet connection, and a web browser. For automatic antivirus updates and optimal malware detection, you'll need an internet connection.
More products on Avira Official Website
Copyright © 2019 www.find-your-software.com
All trademarks and brands are the property of their respective owners
facebook pinterest