Avira Internet Security Suite
Advanced protection against intrusions.
Avira Internet Security Suite gives you complete online peace of mind while surfing, shopping, and banking. It protects you from ransomware, and offers a Windows firewall manager. Block ransomware and other threats, while fully leveraging the power of your firewall.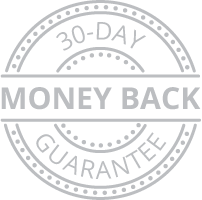 Limited Time Offer $57.99$28.9950% savings Buy Now

Avira Avira Internet Security Suite Screenshots
Avira Avira Internet Security Suite Key Features
Optimizes

Leverage the advanced capabilities of your built-in Windows firewall.

Protects

Prevent your files being taken hostage, and having to pay to get them back.

Secures

Safely visit any page, download any file, stream any film.
Block external connections from accessing your PC
The native Windows firewall is powerful, but complex. That's why we created a firewall manager, which optimizes your settings with one click. Now you can always be sure your apps aren't leaking information and nobody can secretly take control of your PC.
Avira Avira Internet Security Suite Key Benefits
Data protection

Thieves? Spies? Viruses? Not on our watch.
Avira offers award-winning protection against malware, including viruses, worms, spyware, and ransomware.

Secure finances

Safely shop and bank – you can't afford not to.
Prevent your financial details from being stolen by banking Trojans, fake shopping carts, or infected banking portals.

A safe web

Surf, stream, and download with complete confidence.
Block infected websites, drive-by downloads, and browser hijackings – not to mention +14 million phishing attacks every month.
Internet Security Suite is for those who want advanced web protection
Online shopaholics

Securely shop online – we block fake carts and infected sites for you.

Movie streamers

Streaming films online can be risky – we ensure the links are safe.

The security-aware

Your PC is personal – so we keep everything on it out of harm's way.

The privacy-minded

Protect your confidential data from Spyware, Trojans, and other threats.

The hacker-adverse

Prevent unauthorized access by ensuring your Firewall is optimized.

DIY Geeks

You love to tinker? Easily customize your own Firewall settings.
Being smart has never looked so good
Your bundle includes the new Avira Antivirus Pro – 2018 edition
Remastered

Our next-gen AI automates analysis to block threats as they evolve

Redesigned

Half art, half science, our new look makes high-tech easy to use
Avira Avira Internet Security Suite System Requirements
Operating Systems

Microsoft Windows 7 Service Pack 1 or higher with the newest updates, hotfixes, and service packs installed

RAM

2 GB of RAM or more

Disk space

Minimum 2 GB of free disk space (additional space for temporary and quarantine files needed)

CPU Type

Intel Pentium 4 / AMD Athlon 64 Processor or faster (with support for the SSE2 instructions set)

Browser

Internet Explorer 8 or newer

Additional requirements

To install, you'll need administrator rights, an internet connection, and a web browser. For automatic antivirus updates and optimal malware detection, you'll need an internet connection.
More products on Avira Official Website
Copyright © 2019 www.find-your-software.com
All trademarks and brands are the property of their respective owners
facebook pinterest