Avira System Speedup Pro
Optimizes your PC's performance and frees up disk space
Rediscover what a fast, smooth-running PC feels like, now complete with a one-click privacy cleaner. From now on, you'll be faster, far less prone to crashes, and able to defend your private info against hackers and eavesdroppers.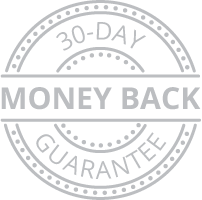 $31.99 Buy Now

Avira System Speedup Pro Screenshots
Take care of your disk
Keep your PC clean and lean

First, free up gigabytes of space on your hard disk by deleting obsolete and duplicate files. Then prevent inactive software from needlessly consuming your memory. Finally, uninstall pesky programs that just won't go away. On average, this creates extra space for: 9000+ more songs, 35000+ more photos, 40+ more movies

Prevent system freezes and crashes

Save yourself an expensive trip to the PC repair shop. With just a click, System Speedup fixes errors, repairs broken settings, and cleans your system registry. To be on the safe side if you did lose or accidentally delete a file, System Speedup helps you recover it.
Enhance your performance
Booting takes time.

Seconds actually. Our range of tune-up tools gets you running back at top speed.

Increase your performance and battery.

Get ready for faster surfing and gaming. One click is all it takes to free up memory, defrag your system, optimize processes, and fix disk permissions. Does your battery always fall short while you travel? No more. Just like a smart power-saving mode on your smartphone, System Speedup makes your PC's battery last, and last, and last!
Enhance your gaming experience
Free up gaming resources

Channel all resources to your gaming by disabling unnecessary processes running in the background. The end result? Smoother gaming for a more enjoyable experience.

Create a virtual gaming hard drive

Accelerate load times by defragging game folders and creating a dedicated gaming area in the RAM. And when you're done, your PC gets reset to its original pre-gaming state.
Leave no digital traces
Your online activities tell a story of who you are. System Speedup wipes these traces clean, erases sensitive info from over 2500 PC apps, and deletes evidence of every site you accessed, every video you watched, and every file you downloaded.
This makes your confidential data irretrievable by hackers and nosy roommates.
PCs have health conditions. System Speedup treats them
Hourglass syndrome
Challenge

You can't wait to stream the latest episode of your favorite series, but that spinning hourglass is making you consider smashing your PC to smithereens.

Solution

Run or schedule an optimization and get systemic performance improvements to remove the hourglass syndrome.
Claustrophobia
Challenge

You don't have enough room on your PC, so you're considering investing over €100 and a lot of time in replacing your hard drive.

Solution

Save yourself 75% of the cost by investing in System Speedup: it easily frees up memory by recovering wasted space on your disk.
Privacy Paranoia
Challenge

You don't actually know whether anybody is trying to access your private files. You just sleep better at night knowing you left no traces.

Solution

Every file you open, website you visit, and email you read leave traces on your disk. Taken together, they reveal who you are as a consumer, taxpayer, voter... So we make sure it doesn't fall into the wrong hands by wiping them clean.
Avira System Speedup Pro System Requirements
Operating Systems

Microsoft Windows 7 Service Pack 1 or higher with the newest updates, hotfixes, and service packs installed

RAM

2 GB of RAM or more

Disk space

Minimum 2 GB of free disk space (additional space for temporary and quarantine files needed)

CPU Type

Intel Pentium 4 / AMD Athlon 64 Processor or faster (with support for the SSE2 instructions set)

Browser

Internet Explorer 8 or newer

Additional requirements

To install, you'll need administrator rights, an internet connection, and a web browser. For automatic antivirus updates and optimal malware detection, you'll need an internet connection.
More products on Avira Official Website
Copyright © 2019 www.find-your-software.com
All trademarks and brands are the property of their respective owners
facebook pinterest