PaintShop Pro 2021 Ultimate
The Ultimate photo editing software
Take your underwater and drone photography to new heights with the Sea-to-Sky workspace and level up your photo editing workflow with smarter tools powered by AI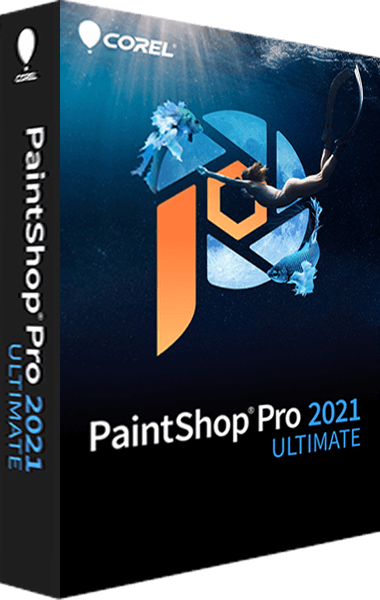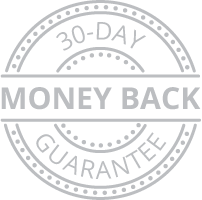 $99.99$89.9910% savingsEVASLEROC01Get couponUse coupon code and get discount
Related Products
All prices listed on our website are in US Dollars
PaintShop Pro 2021 Ultimate - What's new?
AI Upsampling

Dramatically enlarge any photo without compromising resolution or visual quality. Let the power of PaintShop Pro magnify the finest details to create the perfect frame.

AI Artifact Removal

Easily remove artifacts and restore fine detail and original colors in JPEGs. Reverse distortion effects often caused during compression to reduce a file size in digital workflows.

AI Denoise

Easily remove random variation of brightness and color in images commonly caused by low light environments. Quickly and easily clear up any unwanted noise so each photo is crisp and clear.

AI Style Transfer

Transform your photos into stylized works of art with new presets designed to replicate famous artistic styles using a variety of digital media types.

Sea-to-Sky Workspace

Experience an all-new photo editing workspace designed to take your drone and underwater photography to new heights. Make seamless corrections and creative improvements with a custom set of tools and relive your most memorable moments to the fullest.

Photography Workspace

Explore the enhanced Photography Workspace designed for touch and Ultra HD 4K devices. Use the new Split View feature for a side-by-side comparison of your original image and your most recent edits. Focus exclusively on quick photo edits in a sleek and instinctive environment perfect for new users to learn and master in no time!

Creative content

At the very core of PaintShop Pro is creativity. Which is why we've added new brushes, color palettes, gradients, patterns, and picture tubes conveniently built into PaintShop Pro for you to explore.
PaintShop Pro 2021 Ultimate - What's Included
Applications
AI HDR Studio

Instantly give your photos a unique HDR effect with AI-powered presets.

Sea-to-Sky Workspace

All-new, touch-ready workspace with custom toolset to enhance drone and underwater photography.

PhotoMirage Express

Effortlessly transform any image into a mesmerizing animation in a matter of minutes.
Learn to paint, draw, and sketch from scratch with this easy to use painting program.
Quickly adjust and manage even large photo collections, and enhance RAW files.

Corel Creative Collection

Includes dozens of brushes, textures and royalty-free backgrounds.
Make it Ultimate. Make it PaintShop Pro.
Extend the creative possibilities with the ultimate collection of photo editing and design software.
Features fueling your photo editing software
Get exactly the results you want with PaintShop Pro's innovative tools and features. Enjoy a full-featured photo and design toolset to help you create just about anything with ease.
Powerful photography tools and features

Depend on a versatile range of professional image editing tools to make every shot, the best shot.

Essential tools

Easily crop areas of your photo to alter the focus using composition guides, Golden Ratio and Rule of Thirds. Resize with ease using one of several presets, or resize by pixels, percentage or print size. Restore and repair old photos with the Scratch Remover and Fade Correction tools to enhance contrast and color to faded photos.

Adjustment tools

Alter your photos using a wide variety of powerful adjustment tools, including Brightness and Contrast, Fill Light and Clarity, Fade Correction, White Balance, Hue and Saturation, Noise Removal, Vibrancy, Sharpening, color correction, and tonal levels and curves.

Selection and Correction tools

Isolate the area you want to select with a variety of Selection tools and enhance your selection with the Refine Brush. Automatically correct distortions, vignetting and chromatic aberrations in your photos with Lens Correction tools and use the Straighten tool to fix a crooked horizon, or the Perspective Correction tool to make a photo appear as though it was taken from a different angle.

RAW, HDR, and 360° camera support

Manage and save metadata in your RAW files with PaintShop Pro's RAW Lab and correct problem areas, such as recovering blown highlights or adjusting shadows. Combine several photos of the same scene with different exposures to create one stunning HDR photo. Edit photographs taken with a 360° degree camera by straightening a photo with rotation or make it appear levelled. Remove and automatically replace a tripod or produce an interesting 'planet-like' effect.

Time saving tools

Reduce repetition and accelerate complex photo-editing actions with Scripts. Record a series of edits as a script to apply to any photo, anytime. Automate edits on multiple photos at once with batch processing like adding a watermark, picture frame, or simply resizing.
Creative graphic design features
PaintShop Pro is packed with creative tools for creative people.
Layers and masks

Layers and masks are essential for advanced image editing, compositing and graphic design. Use multiple, non-destructive layers when editing images to create photo composites with ease. Create masks to hide or show parts of a layer, fade between layers, and to create special effects with precision.

Text tools

Add text to images to create interesting projects, like a meme or a picture quote. Adjust fonts, size, style, alignment, leading, and kerning with a complete set of typography tools.

Drawing, painting and fill tools

Paint with built-in brushes, or import Adobe Photoshop brushes to bring your digital designs to life. Draw with vector illustration tools, and use color palettes, gradients, patterns and picture tubes to take your designs to the next level.

Templates and Creative Content

Access a wide range of built-in templates to create collages, greeting cards, social media images, web banners, brochures, business cards and more.
Smart solutions
Explore new tools powered by artificial intelligence and machine learning to improve your photos in no time.
AI-powered tools

Intricate and time consuming edits just got so much easier with the new technology engineered into PaintShop Pro. Enlarge an image without unwanted distortion with AI Upsampling, remove artifacts and noise from your photos with one click using AI Artifact Removal or AI Denoise, and stylize your photos with artistic effects using AI Style Transfer.

Content-aware tools

Remove flaws, objects and distractions with the Object Remover or try content-aware editing tools, like SmartClone, Magic Move and Magic Fill, to automatically fill empty areas. Eliminate red-eye, blemished and unwanted lines or smooth wrinkles, whiten teeth and even out skin tones with Makeover and retouching tools.

One-click corrections and instant effects

Let One Step Photo Fix automatically apply color and sharpening corrections for you or use Smart Photo Fix to fine-tune settings for a perfect photo. Preview a variety of preset photo effects such as Film Styles, Black & White, Landscape, Retro, Traditional, and Artistic or stack multiple effects for even more impact. Browse hundreds of effects, including 3D, artistic, illumination and reflection, to add drop shadows and borders to images, or turn photos into a sketch or painting.
PaintShop Pro 2021 Ultimate - System Requirements
Internet Explorer version 10 or higher
3GB of available hard-disk space required (4GB recommended)
Internet connection required for online features and tutorial videos
4GB of RAM (8 GB recommended for Artificial Intelligence feature support)
For virtualization: Microsoft Windows Server 2012 R2, Windows Server 2016, Windows Server 2019
Windows 10 (recommended version 1809 or later), Windows 8/8.1, Windows 7 with the latest service pack (64-bit editions)
DirectX 10 or higher compatible video adapter with the latest driver (DirectX 12 compatible discrete VGA card recommended for GPU acceleration)
1366 x 768 display resolution (1920 x 1080 display resolution @100 DPI recommended). Up to 250 DPI supported with appropriate resolution display
Intel Celeron G series or AMD Phenom II and above (Intel i5 or AMD Ryzen series and above recommended for Artificial Intelligence feature support)
About PaintShop Pro 2021 Ultimate Coupon
How do I find PaintShop Pro 2021 Ultimate coupon code?
You can find PaintShop Pro 2021 Ultimate coupon code on our page,
just click on «Get Coupon» button.
How do I use PaintShop Pro 2021 Ultimate coupon?
To use PaintShop Pro 2021 Ultimate coupons, copy the coupon code on our page and paste it in the promo code field on the checkout page of your order.
The coupon can be used if the coupon is active.
How do I get discount on PaintShop Pro 2021 Ultimate products?
You can get discount by using a coupon code, which you can find on our page. Right now you can save up to 10% off.
How long do PaintShop Pro 2021 Ultimate offer last?
The time within each offer is active, is different. The coupons you pick up during the sales are mainly active for the sale period.
How many PaintShop Pro 2021 Ultimate coupons can I use?
You can use only one coupon code for each order.