PaintShop Pro 2022 Ultimate
The Ultimate photo editing software
PaintShop Pro 2022 Ultimate is your all-in-one photo editing and design software featuring one-click fixes and advanced photo editing tools. Add a little brightness to your digital world with more AI power and a collection of photo video editing power for results as unique as your images.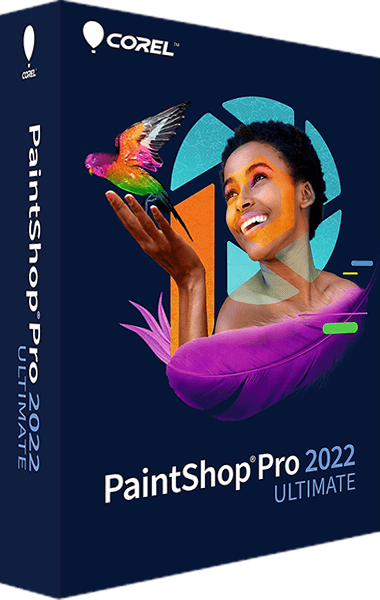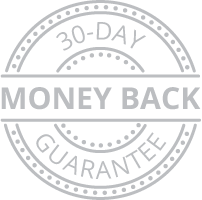 $99.99$64.9935% savingsEVASLEROC01Get couponUse coupon code and get discount
Related Products
All prices listed on our website are in US Dollars
What's New in PaintShop Pro 2022?
Behind every show-stopping image is real intelligence. Highly effective features and tools powered by artificial intelligence and machine learning technology make creating something truly original, achievable.
Frame Tool

The all-new Frame tool makes placing raster objects into shapes quick, easy and intuitive. Designed to accelerate the creation of digital layouts, work with a variety of frame shapes and sizes to achieve a desired look. Draw frames to use as handy placeholders or draw frames over a selected object, image or text for a polished result.

AI Background Replacement

Replace the background of an image automatically with powerful immersive technology. The new AI Background Replacement detects people in a photo to seamlessly replace a background. Experiment with different scenes, color schemes, or create a fantasy land of your own.

AI Portrait Mode

Immersive technology automatically analyzes and applies a complimentary bokeh blur to the background of your image for professional-looking portraits guaranteed to standout.

AI Style Transfer

Explore new advanced adjustments to AI Style Transfer and apply even more artistic features to your images. Use new Smooth Image and Color Match sliders for pristine results integrated in the Instant Effect panel in all workspaces.

Smooth Image:
Control the level of detail and texture in your stylized image.

NEW Color Match:
Balance and control the colors in your stylized image.

File Support

Open and edit iPhone photos saved in high-efficiency image files (HEIC, HIF).

Welcome Screen Experience

PaintShop Pro's Welcome screen is enhanced with you in mind, offering a helpful new Workspace tab with built-in tutorials and learning content to help you master the product with ease. An improved design and new thumbnail previews for recent files promote intuitive navigation and a seamless experience allowing you to focus your time on what you do best.

Creative content

At the very core of PaintShop Pro is creativity. Which is why we've added new brushes, color palettes, gradients, patterns, and picture tubes conveniently built into PaintShop Pro for you to explore.
PaintShop Pro 2022 Ultimate - What's included?
Highlight Reel

Creating quick videos showing off the highlights of your latest adventure just got a whole lot easier with a new smart movie creator—Highlight Reel. Simply import your photos/videos and Highlight Reel will analyze and extract the best parts and compile them together for you, following the beat of the music. Creating videos to share your everyday moments just got easier.

MultiCam Capture Lite

Engage your viewers, grow your audience, and capture video with MultiCam Capture Lite. Easily create how-to videos, gaming videos, record product demos, and more, with one easy-to-use recording software.

Painter Essentials 8

Enjoy fun and uncomplicated painting software for beginners that will inspire you to experiment and fall in love with digital painting. Sketch, draw and paint away on a blank canvas using realistic brushes or dabble in exclusive image-based AI and cloning art.

Sea-to-Sky Workspace

Experience a photo editing workspace designed to take your underwater and drone photography to new heights. Make seamless corrections and creative improvements with a custom set of tools and relive your most memorable moments to the fullest.

PhotoMirage Express

Effortlessly transform any image into a mesmerizing animation in a matter of minutes with PhotoMirage Express. Bringing your photos to life is ridiculously easy and addictively fun, and sharing your masterpieces on social media is a breeze. Use PhotoMirage Express to create awe-inspiring photo animations that captivate, engage, and transfix.

Corel AfterShot 3

Quickly learn professional-grade RAW photo editing and take control of very large photo collections with Corel AfterShot 3. Make easy corrections and enhancements, and save time with batch processing tools that let you apply adjustments to one or thousands of photos at once.

Corel Creative Collection

Expand your creative capabilities with dozens of brushes, textures, and over 100 royalty-free backgrounds. Enhance your photo projects with playful designs, flowers, sunsets, and more, along with an array of lively brushstrokes.
Your digital world is always brighter with PaintShop Pro 2022
Get all the color and brightness you've been missing! Whether you want one-click fixes or advanced photo editing tools, you can do it faster and easier with the power of AI and a customizable toolset.
A complete photo-editing studio
Enhance photos with AI

Rely on artificial intelligence and machine learning technology to enhance images with one-click to instantly make every photo, the best photo.

Edit photos like a pro

Edit, retouch, and correct your photography with a comprehensive toolset designed for all skill levels.

Create graphics and designs

Work with intuitive text, brushes, textures, patterns, drawing, and painting tools to produce inspiring designs.

Choose from multiple workspaces

PaintShop Pro is all about selection and customization, offering multiple workspaces you can make your own to work most efficiently.

Add effects for impact

Experiment with hundreds of creative filters and fun effects to make your photos personal and original to share and print.
Impactful graphic design features
PaintShop Pro 2022 Ultimate is packed with creative tools for creative people.
Layers and masks

Layers and masks are essential for advanced image editing, compositing and graphic design. Use multiple, non-destructive layers when editing images to create photo composites with ease. Create masks to hide or show parts of a layer, fade between layers, and to create special effects with precision.

Text tools

Add text to images to create interesting projects, like a meme or a picture quote. Adjust fonts, size, style, alignment, leading, and kerning with a complete set of typography tools.

Drawing, painting and fill tools

Paint with built-in brushes, or import Adobe Photoshop brushes to bring your digital designs to life. Draw with vector illustration tools, and use color palettes, gradients, patterns and picture tubes to take your designs to the next level.

Templates and Creative Content

Access a wide range of built-in templates to create collages, greeting cards, social media images, web banners, brochures, business cards and more.
About PaintShop Pro 2022 Ultimate Coupon
How do I find PaintShop Pro 2022 Ultimate coupon code?
You can find PaintShop Pro 2022 Ultimate coupon code on our page,
just click on «Get Coupon» button.
How do I use PaintShop Pro 2022 Ultimate coupon?
To use PaintShop Pro 2022 Ultimate coupons, copy the coupon code on our page and paste it in the promo code field on the checkout page of your order.
The coupon can be used if the coupon is active.
How do I get discount on PaintShop Pro 2022 Ultimate products?
You can get discount by using a coupon code, which you can find on our page. Right now you can save up to 35% off.
How long do PaintShop Pro 2022 Ultimate offer last?
The time within each offer is active, is different. The coupons you pick up during the sales are mainly active for the sale period.
How many PaintShop Pro 2022 Ultimate coupons can I use?
You can use only one coupon code for each order.