PaintShop Pro 2020 Ultimate
Photo editing software & bonus collection
Unleash the power of PaintShop Pro with the new touch-ready workspace, new content-aware technology and new selection refinement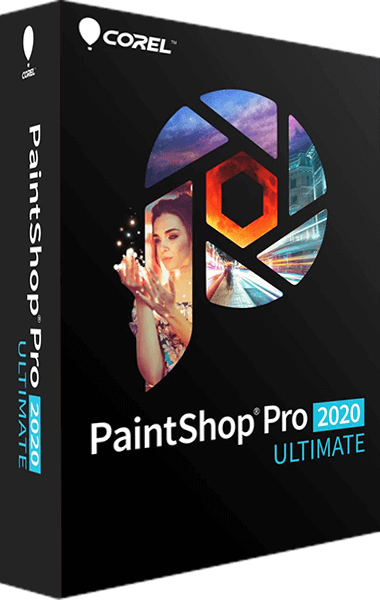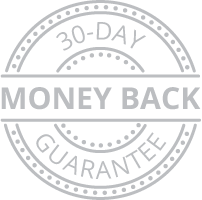 $99.99$89.9910% savings10CORELSAVEGet couponUse coupon code and get discount
Relative Products
All prices listed on our website are in US Dollars
The ultimate photo editing software & creative collection
Defy ordinary. Resist boring. Capture life and ignite your imagination with PaintShop Pro 2020 Ultimate, the smarter, faster, more intuitive photo editor with bonus pack of premium software.
PaintShop Pro 2020 Ultimate - What's included?
GRFX Studio

Bridge the gap between technology and artistry with access to thousands of the most popular photo effects. Now you have the photographers best weapon against mediocrity and one of the most excellent tools for creative stimulation. Click your way to achieve some of the most challenging photo effects with ease and, more importantly, get them at lightning speed.

Parallels Toolbox

Parallels Toolbox is an all-in-one solution with over 30 tools for macOS and Windows. Easily one-click problem solve to save space on your hard drive, create high-quality content, and quickly optimize your computer for a presentation. This economical suite of tools replaces the need for multiple apps on your computer. (One-year subscription)

PhotoMirage Express

Effortlessly transform any image into a mesmerizing animation in a matter of minutes with PhotoMirage Express. Bringing your photos to life is ridiculously easy and addictively fun, and sharing your masterpieces on social media is a breeze. Use PhotoMirage Express to create awe-inspiring photo animations that captivate, engage and transfix.

Painter Essentials 6

Become a digital artist with Painter Essentials 6. This easy-to-learn painting program will transform your photos into amazing oil, pastel or impressionist works of art. Or learn to paint, draw and sketch from scratch in a welcoming environment, using pencils, pens and particles.

Corel AfterShot 3

Quickly learn professional-grade RAW photo editing software and take control of very large photo collections with Corel AfterShot 3. Make easy corrections and enhancements, and save time with batch processing tools that let you apply adjustments to one or thousands of photos at once.

Creative Collection

Expand your creative capabilities with dozens of brushes, textures, and over 100 NEW royalty-free backgrounds. Enhance your photo projects with playful designs, flowers, sunsets and more, along with an array of lively brushstrokes.
User inspired features
PaintShop Pro continues to be inspired by its users whose feedback is the driving force behind every innovation.
Powerful adjustment tools

Edit, crop, resize, remove noise, sharpen, enhance colors, use curves and levels and correct photos taken with a 360-degree camera by rotating or making them level or producing 'planet-like' effects.

Precise retouching

Touch up your photos with high precision selection or cloning tools, photo restoration, makeover tools and flaw removal effects. Fix lens issues, distortions and chromatic aberrations with intuitive functions.

Artistic photo compositions

Use multiple layers and masks to create incredible photos and graphic design projects. Add your special touch with painting and drawing tools and creative content like patterns, gradients and colour palettes.

Complete RAW & HDR control

PaintShop Pro's RAW lab arms you with powerful RAW image editing capabilities, including before and after preview options. Create stunning HDR photos by combining multiple exposures.

Save time

Work faster with batch processing and scripts and support for nearly any file format you want.
Choose your path with multiple workspaces
Find the workspace that suits your photo editing needs and style.
Complete Workspace

For prolific photo editors and designers, the Complete Workspace allows you to access the power of PaintShop Pro with professional level photo editing, designing and organizing features.

Essentials Workspace

If you would like to do a little more than quick photo fixes, simply select the Essentials Workspace and challenge yourself with advanced editing and design tools.

Photography Workspace

Just starting off in the world of photo editing? The all-new touch-ready Photography Workspace is built just for you! This sleek and intuitive interface with a focus on one-click solutions and fixes makes photo editing a breeze.
Creative design power
Access a wide range of built-in templates to create collages, greeting cards, social media images, web banners, brochures and so much more. Play with photo stamps, Bokeh or Retro tools and a variety of fun filters and effects to effortlessly transform your photos.
Save, organize and share
PaintShop Pro values not just your creativity, but also the practical aspects of saving, transferring, organizing and sharing your assets.
What's new in PaintShop Pro 2020 Ultimate
Push your creative boundaries with powerful new photo editing and design tools and features powered by cutting-edge technology.
SmartClone

Clone technology at its finest. The all-new, content-aware SmartClone feature allows you to easily merge elements from multiple images and seamlessly integrate them into one. SmartClone capabilities are diverse and can be used for simple retouches to interesting designs and compositions.

Photography Workspace

Touch-ready, highly simplified workspace that allows you to focus exclusively on quick photo edits for wow-factor results.

Refine Brush

The Selection tool just got so much stronger. A Refine Brush has been added to your Selection toolset to enable you to select an object with extreme precision and accuracy, down to a single strand of hair. You'll have to see it to believe it.
Get exactly the results
PaintShop Pro 2020 Ultimate is packed with so many powerful photo editing features that it's hard to list them all!
Enjoy a full-featured photo and design toolset to help you create just about anything with ease.
RAW Lab
Templates
HDR effects
Plugin support
Draw and paint
Layers and Masks
Batch processing
360° photo editing
Retouch and restore
Artificial Intelligence
Professional photo editing
Crop & correct

Crop photos for stronger compositions using Grid, Diagonal, Golden Ratio and Golden Spiral composition guides. Straighten, correct perspectives and depth of field to create the perfect, polished photo.

Selection tools

Make your choices with precision using intelligent tools that make it fast and easy to adjust or retouch areas of your photos, clone and refine selections with extreme accuracy.

Scripts

Speed up common and repetitive tasks by scripting almost any action with the full-featured scripting engine and scripting guide (7 MB .exe).

360° camera support

Edit photographs taken with a 360° degree camera. Straighten a 360° photo with rotation or make it appear leveled. Remove and automatically replace the tripod in the image with PaintShop Pro's Magic Fill, or produce an interesting 'planet-like' effect.

RAW photo editing

Enjoy complete control over your RAW images with PaintShop Pro's Camera RAW Lab, including before and after views, and helpful preview option.

HDR tools

Combine multiple exposures of the same scene to create a single, stunning, HDR photo with intense visual contrast.
Creative graphic design
Layers & Masks

Experiment with advanced image editing and graphic design using the flexibility of layers and masks. Use non-destructive layers to create composites with ease. Create masks to hide or show parts of a layer, fade between layers, and to create special effects with precision.

Digital drawing & painting

Paint even more possibilities with new built-in brushes, or import Adobe Photoshop brushes to bring your digital designs to life. Draw with vector illustration tools, and use new color palettes, gradients, patterns and picture tubes to take your designs to the next level.

Text

Add text to images to create interesting projects, like a meme or a picture quote. Adjust fonts, size, style, alignment, leading and kerning, with a complete set of typography tools.

Creative content

Have fun with a collection of brushes, color palettes, gradients, patterns, picture tubes and much more.

Pic-to-Painting

Use the presets within Pic-to-Painting that apply the Deep Neural Networks which analyze your photo and turn it into a work of art that replicates the style of iconic artists. Choose from a number of creative presets to achieve the look of a famous painting.
Intelligent solutions
Makeover tools

Eliminate red-eye, blemishes and unwanted lines, or smooth wrinkles, whiten teeth and even out skin tones.

One-click fixes & filters

If you're not sure what adjustments to make, use the One Step Photo Fix and see if you like the results, or try the Smart Photo Fix to fine-tune the suggested settings for a perfect photo.

Lens correction

Apply Lens Correction tools automatically to correct the distortions, vignetting and chromatic aberrations that are commonly introduced by most camera lenses.

Batch processing

Increase productivity by applying adjustments to many photos at once.
PaintShop Pro 2020 Ultimate - System Requirements
DirectX 9 or higher compatible video adapter with the latest driver
Internet connection required for online features and tutorial videos
4 GB of RAM (8 GB recommended for 360° photo, SmartClone, and Pic-to-Painting plugin support)
Windows 10, Windows 8/8.1, Windows 7 with the latest service pack (64-bit or 32-bit editions)
1.5 GB of available hard-disk space required (3 GB recommended for Pic-to-Painting plugin support)
Internet Explorer version 10 or higher
Intel Core i-series (Celeron and Pentium after 2012 included) or AMD Fusion and above (Intel IvyBridge or AMD Ryzen and above recommended for Pic-to-Painting Plugin support)
1366x 768 resolution with 16-bit color display (1920x1080 resolution with 24-bit or higher color display recommended). Up to 250 DPI supported with appropriate resolution display
About PaintShop Pro 2020 Ultimate Coupon
How do I find PaintShop Pro 2020 Ultimate coupon code?
You can find PaintShop Pro 2020 Ultimate coupon code on our page,
just click on «Get Coupon» button.
How do I use PaintShop Pro 2020 Ultimate coupon?
To use PaintShop Pro 2020 Ultimate coupons, copy the coupon code on our page and paste it in the promo code field on the checkout page of your order.
The coupon can be used if the coupon is active.
How do I get discount on PaintShop Pro 2020 Ultimate products?
You can get discount by using a coupon code, which you can find on our page. Right now you can save up to 10% off.
How long do PaintShop Pro 2020 Ultimate offer last?
The time within each offer is active, is different. The coupons you pick up during the sales are mainly active for the sale period.
How many PaintShop Pro 2020 Ultimate coupons can I use?
You can use only one coupon code for each order.
More products on Corel Official Website