VideoStudio Pro 2021
Video editing software
Turn your best moments and life experiences into unique movies with intuitive tools, creative effects, smart features, and optimized performance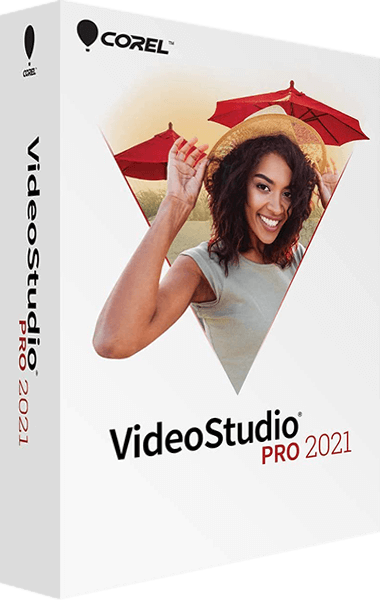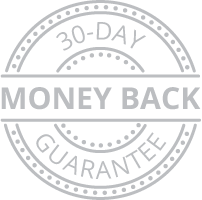 $79.99Buy Now

Related Products
All prices listed on our website are in US Dollars
Live Life. Make Movies.
Dive into fun and easy video editing software with Corel VideoStudio Pro 2021! Explore drag-and-drop creativity with hundreds of filters, effects, titles, transitions, and graphics—including new AR Stickers. Leverage intuitive tools and Instant Project Templates to create unique movies that impress and inspire!
What's new in VideoStudio Pro 2021?
Instant Project Templates

Save time and energy by re-creating popular video styles in minutes! Reproduce trending viral clips or easily edit eye-grabbing social media posts with new Instant Templates and add theme intros, turn portrait video into landscape, replicate marketing promo templates, and more. Unlock your creativity by combining ready-to-use templates and effects with your unique customizations and achieve incredible results!

AR Stickers

Add instant fun and flair to your next project with new AR Stickers to enhance emotions and introduce playful moments to your videos. These face tracking stickers are the perfect way to emphasize reactions and add personality to gaming videos, reaction videos, and tutorials!

Enhanced performance

Enjoy a faster, smoother editing process with major performance improvements across the product. VideoStudio Pro 2021 is optimized for the latest video hardware acceleration technologies from Intel, AMD, and nVidia, which dramatically improves previewing and speeds up rendering to popular file formats. Reliable performance, improved rendering, and our fastest interface responses to date make VideoStudio Pro 2021 our best editor yet.
What can I do with VideoStudio?
Create stunning movies with easy-to-learn, fun-to-explore video editing software, packed with powerful tools and exclusive effects.
Capture

Import your own clips, record your screen, or capture multi-camera videos with built-in tools, to create your most engaging productions yet!

Edit

Access a wide selection of basic tools, make quick corrections, add creative filters, and explore powerful features that are easy to learn and use.

Share

Export your projects to popular formats to share online and view across devices, upload directly on YouTube or burn to disc with a custom menu.
Everything you need to create great-looking movies:
VideoStudio Pro 2021 has expanded its remarkable combination of beginner-friendly tools, tutorials, and user interface with breakthrough creativity to make video editing truly fun!
Begin with the basics

Tap into essential tools to edit your videos with ease and only keep the best parts for an eye-catching and engaging outcome.

Drag and drop

Easily edit videos on the timeline by dragging and dropping footage, and adding creative graphics, overlays, animated titles and transitions.

Correct imperfections

Enhance color, apply white balance and lens corrections and remove flaws to convert your footage into a polished production.

Apply effects

Apply creative effects, filters, and animated overlays to make your video more interesting and entertaining!

Explore advanced tools

Show more perspectives by combining clips filmed from different angles with multi-camera capture and editing tools, enhance panoramic views with 360 editing, add animation and speed effects for a dynamic end result, and so much more.
Get creative with color
Color Correction

Correct or fine-tune the color in your projects with intuitive controls. Adjust hue, saturation, and white balance or apply instant auto-tune adjustments.

Color Enhancements

Boost colors, brighten scenes and play with unique color filters to introduce accent colors to add mood and fantasy—your projects to make them feel one-of-a-kind.

LUT Profiles

LUT (look up table) profiles make it easy to turn day into night, recreate the color schemes of iconic movies, and instantly apply advanced cinematic color effects to your projects.
Filters, effects, and other creative tools to make your videos impressive and inspiring
Filters and effects

Add an artistic touch to your project by tapping into more than 1500 creative drag-and-drop effects and  filters. Enrich your video with new textures, gradients, reflections, and so much more.

Graphics & Overlays

Drag and drop animated overlays and graphic elements to your video to add depth to your scenes. Elevate your storytelling with transparent backed overlays that include bubbles, lens flares, and more!

AR Stickers

Add flair to footage with trendy face-tracking stickers that recognize and map facial features to make it easy to import and apply silly character ears,  show-stopping eyes,  larger than life sunglasses,  or over-the-top hats to any project.
Instant slideshows and movies
Instant Project Templates

Save time with newly added Instant Project Templates. Select a template, then drag and drop a video to replace the generic placeholder that auto-populates to the timeline, and you're ready for export.

Highlight Reel

Explore AI-powered facial recognition with Highlight Reel, a smart movie and slideshow creator that automatically selects your best shots and clips and bypasses those with imperfections.

FastFlick

Create slideshows and movies in minutes! Just select a template and add your media for a quick, easy slideshow.
Animation tools at your fingertips
Stop Motion Animation

Plug in your camera or use your webcam to create a stop motion animation! Leverage automatic capture settings and on-screen guides that make it easier to create smooth, natural-looking motion.

Custom Motion Paths

Create and customize the movement of graphics, shapes,  titles, and overlays along a path with flexible controls. It's the perfect way to produce a fun effect, add emphasis, or move a character across the screen.

Painting Creator

Create your own animated drawings to add to your video clips using the Painting Creator tool. This feature records your brushstrokes as you paint, so you can add to your videos faces, map routes, and more!
Play with motion, add dynamics to your video
Fast and Slow-Motion Videos

Play with speed using Time Remapping to easily create a slow motion video, add high-speed effects, freeze the frame, or reverse and replay scenes.

Pan and Zoom

Keep your audience focused on the action at hand, or emphasize critical moments by panning and zooming to ensure your subject stays clearly in frame.

Motion Tracking

Track an object in your video, and add moving text, graphics, or blur faces, logos, or license plates with accurate Motion Tracking tools.
Capture & edit video across multiple cameras
Screen Recording Software

Record your screen and webcam simultaneously and create engaging videos with MultiCam Capture Lite. Easily record video and audio in a single click and seamlessly edit them together with multi-camera editing.

Multi-camera editing

Easily combine, sync, and edit footage from multiple cameras*, then select the angle you want to show as your video plays. Add picture-in-picture effects to present your best perspectives simultaneously, and edit further on the timeline.
Record, edit & mix audio
Add sound effects and royalty-free music

Choose from hundreds of sound effects to emphasize key moments on-screen! It's easy to import your own music, or choose a track from Scorefitter, our royalty-free music library, that automatically adjusts to fit the length of your project.

Master your sound

It's easy to adjust, mute, and layer your audio directly in the timeline. Quickly balance audio levels across clips to keep dialog clear and enjoy harmonic results.

Fade and layer audio with Audio Ducking

Tap into built-in Audio Ducking to automatically detect narration and clean up background noise to ensure your voiceover or musical track sounds crisp and clear.

Record voiceover

Record your own audio with built-in voiceover tools to add narration, extra dialog, and more! VideoStudio Pro 2021 makes it easy to produce videos that look and sound their very best.