VideoStudio Ultimate 2021
Video editing software for all skill levels
Transform your photos and videos into stunning movies with the video editing software that brings fun and creative tools together to help you bring your story to life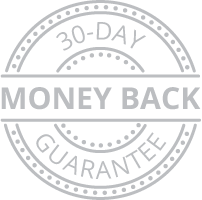 $99.99$89.9910% savingsEVASLEROC01Get couponUse coupon code and get discount
Related Products
All prices listed on our website are in US Dollars
Live Life. Make Movies.
Corel VideoStudio Ultimate 2021 makes it fun and easy to produce your best videos yet with hundreds of drag-and-drop graphics, titles, transitions, and premium effects from industry leaders. Explore exclusive video editing tools like cinema-quality color grading, video masking, enhanced video stabilization, dynamic split screen editing, and more. Leverage intuitive tools and Instant Project Templates to create unique movies that impress and inspire!
What's new in VideoStudio Ultimate 2021
Instant Project Templates

Save time and energy by re-creating popular video styles in minutes! Reproduce trending viral clips or easily edit eye-grabbing social media posts with new Instant Templates and add theme intros, turn portrait video into landscape, replicate marketing promo templates, and more. Unlock your creativity by combining ready-to-use templates and effects with your unique customizations and achieve incredible results!

AR Stickers

Add instant fun and flair to your next project with new AR Stickers to enhance emotions and introduce playful moments to your videos. These face tracking stickers are the perfect way to emphasize reactions, and add personality to gaming videos, reaction videos, and tutorials!

More premium effects

Achieve remarkable creative transformations with optimized effect packs from NewBlueFX and more than 100 new VitaScene effects from proDAD. Go beyond basic editing with this expanded collection of exclusive premium effects from industry leaders!

Enhanced video stabilization

Make real-time corrections to shaky hand-held footage more quickly and efficiently than ever with the enhanced proDAD Mercalli video stabilization tool. Turn wobbly handheld videos and bumpy action shots into usable footage with this quick fix!

Enhanced performance

Enjoy a faster, smoother editing process with major performance improvements across the product. VideoStudio Ultimate 2021 is optimized for the latest video hardware acceleration technologies from Intel, AMD and nVidia, which dramatically improves previewing and speeds up rendering to popular file formats. Enhanced performance, improved rendering and our fastest interface responses to date make VideoStudio Ultimate 2021 our best editor yet.
Improved tools & features
Auto Motion blur
Video Mask Creator
Split Screen editing
Customize Motion controls
Features fueling your video editing software
Get the exact results you want with VideoStudio's wide selection of handy, innovative, tools and features. Enjoy a fun, feature-packed video editor that helps you create just about anything with ease!
Essential tools for video editing
Crop, Trim, Rotate, Resize

Easily crop, trim, and split video directly on the timeline. Rotate or change the aspect ratio with just a few clicks.

Correct Imperfections

Apply lens corrections to remove fisheye distortion captured by wide angle or action cameras, and color correct clips to adjust the temperature of the light or to create unique effects.

Use Templates, Titles and Transitions

Choose from Instant Project Templates, title presets, transitions, and filters to dive into fun, intuitive drag-and-drop video editing with ease.
Get creative with color
Color Correction

Correct and boost the color, brighten scenes, introduce accent colors, and give your projects a luminosity lift with intuitive controls. Bring out the colors with hue, saturation, and white balance controls, including auto-tune adjustments. Play with color to personalize your projects and make them feel one-of-a-kind.

Color Grading

Only in Ultimate can you access complete color grading tools to set the mood of every scene. Easily shift colors, fine-tune your changes with a variety of video scopes and intuitive controls. Brighten landscapes, introduce accent colors, and augment ambience in every production.

LUT Profiles

LUT (look up table) profiles make it easy to turn day into night, recreate the color schemes of iconic movies, and instantly apply advanced cinematic color effects to your projects.
360° editor to show your uniqueness from all angles
360° Video editing

Go full circle with a complete suite of 360° degree video editing tools to trim, enhance, add titles or music, and edit your 360° video on the timeline.

Tiny Planet and Rabbit Hole effects

Give your audience a fun perspective and transform your 360° footage with Tiny Planet or Rabbit Hole effects (spherical panoramas) using easy controls.

Convert Formats

Convert single or dual fisheye footage to equirectangular or spherical panorama. Even control the viewing angle and convert to standard flat video for playback on TVs and standard video players.

Export 360° Videos

Export your 360° video to view on your VR headset, 360 player, or upload directly to YouTube to easily share with your audience!
Capture & edit video across multiple cameras
Screen Recording Software

Record your screen and webcam simultaneously and create engaging videos with MultiCam Capture Lite. Easily record video and audio in a single click and seamlessly edit them together with multi-camera editing.

6-angle MultiCam Video Editing

Express yourself from every angle! Easily combine, sync, and edit footage from multiple cameras, select the angle you want to show as your video plays, add picture-in-picture effects, and edit further on the timeline.
Why edit with VideoStudio?
Enjoy your editing experience as much as you enjoyed capturing your favorite moments!
Easy

Enjoy a beginner-friendly editor, perfect for all skill levels and supported with awesome and truly helpful learning materials.

Fun

Explore popular video style templates and trendy AR Stickers, play with color, and automatically create slideshows and smart movies.

Creative

Choose from 1500+ filters and effects, play with motion, titles and transitions, enjoy multi-camera editing, animation, and much more!
About VideoStudio Ultimate 2021 Coupon
How do I find VideoStudio Ultimate 2021 coupon code?
You can find VideoStudio Ultimate 2021 coupon code on our page,
just click on «Get Coupon» button.
How do I use VideoStudio Ultimate 2021 coupon?
To use VideoStudio Ultimate 2021 coupons, copy the coupon code on our page and paste it in the promo code field on the checkout page of your order.
The coupon can be used if the coupon is active.
How do I get discount on VideoStudio Ultimate 2021 products?
You can get discount by using a coupon code, which you can find on our page. Right now you can save up to 10% off.
How long do VideoStudio Ultimate 2021 offer last?
The time within each offer is active, is different. The coupons you pick up during the sales are mainly active for the sale period.
How many VideoStudio Ultimate 2021 coupons can I use?
You can use only one coupon code for each order.