VideoStudio Ultimate 2020
Video and movie editing software
Transform your photos and videos into movies with enhanced masking and color grading, new smart video tools, optimized performance and premium effects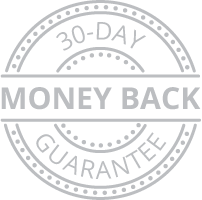 $99.99$89.9910% savingsEVASLEROC01Get couponUse coupon code and get discount
Related Products
All prices listed on our website are in US Dollars
Live Life. Make Movies.
VideoStudio Ultimate 2020 takes ease of use and creativity one step further, with the addition of new smart movie tools, enhanced masking and color grading, and workflow improvements. Dive into new premium effects and edit 4K, HD, 360 video editing, with full the full suite of creative editing tools. Turn memories into movies with VideoStudio.
Why edit with VideoStudio Ultimate 2020?
Find the workspace that suits your photo editing needs and style.
Intuitive

Perfect for all skill levels; edit HD, 4K, or 360 video on the multi-track timeline with easy to use tools.

Fun

VideoStudio Ultimate 2020 is widely recognized for being easy to use and packed with fun features.

Creative

Express yourself with 2, 000+ customizable filters, color grading controls, and premium effects.
Explore what's included in VideoStudio Ultimate 2020
VideoStudio has expanded its award-winning combination of ease of use and breakthrough creativity to make video editing even more fun!
Intuitive Video Editor

Access a wide selection of basic tools, video corrections, creative filters, and more powerful features that are easy to learn and easy to use.

Slideshow Maker

Create movies and slideshows in minutes! Just select a template and add your media for quick, easy slideshows.

Screen Recorder

Record your screen and webcam simultaneously and create engaging videos with MultiCam Capture Lite!

DVD Burner

Burn your video projects to DVD or AVCHD with 100+ customizable menu templates with MyDVD.

Ultimate Exclusives

Access premium effects from NewBlueFX, Boris FX, and proDAD - exclusive to Ultimate.
Surprise yourself with what you'll create
VideoStudio is the video editor for your everyday adventures, loaded with fun, easy to use video editing tools.
What's new in VideoStudio Ultimate 2020?
VideoStudio Ultimate 2020 adds new tools and content, plus editing shortcuts and enhancements that streamline your workflow, bringing you a smarter, more creative editing experience.
Highlight Reel

Create quick videos and show off the highlights of your latest adventure with VideoStudio's new smart movie creator—Highlight Reel. Simply import your photos/videos, and Highlight Reel will analyze and extract the best parts of each and create a video for you, following the beat of the music.

Painting Creator

Create unique custom animated overlays with a wide selection of brushes from Corel Painter® and PaintShop® Pro and empower your inner artist with the enhanced Painting Creator. This tool records your brush strokes as you work, enabling you to add your completed piece to your video as a static graphic, or as a live painting!

User Interface

VideoStudio 2020 empowers you to work smarter with new shortcuts and library enhancements that streamline your editing workflow. Quickly access the redesigned editor panel to customize the effects, make color corrections, or add motions to your clip, directly from the timeline. Explore new creative possibilities by applying up to 10 filters on a single clip!
New innovative tools & features
New 4K Display

With added compatibility for Ultra HD (4K) displays, you'll enjoy editing in an interface that is just as crisp as your video projects.

New Color Grading Color Wheel

Quickly shift the color scheme of your entire video—all at once or individually— across highlights and shadows.

More Overlay Blending Options

Explore new blending options to combine layered tracks more creatively than ever before.

Updated Export Settings

Your project now automatically selects default export parameters to match the project properties of your timeline.

New Trim/Edit Tools

Work smarter directly in the timeline with new roll, stretch, and slide tools to intuitively adjust the content in your clips and the duration.

New Premium Effects

Enjoy new textures, gradients, and improved quality from Boris FX, and new title templates from NewBlueFX.

Improved Video Masking

Enjoy new shape options for more creative possibilities, and create higher quality masks with improved rendering.

Improved Title Rendering Quality

Improved performance enables your titles to render with higher quality, improving clarity around edges and reducing pixelation.

Optimized for Intel and nVidia

Improved efficiency and performance dramatically speeds up rendering to popular file formats.
Features fueling your video editing software
Get the exact results you want with VideoStudio's wide selection of innovative tools and features. Enjoy a feature-packed video editor that helps you create just about anything with ease.
Video masking
Customize motion
Batch processing
Smart Proxy editing
Templates & overlays
Color & lens correction
Chroma key/Green screen
HD, 4K & 360 video editing
Custom Split screen videos
Stabilize video (proDAD Mercalli)
Easy edits with essential tools
Crop, Trim, Rotate

Easily crop, trim, and split video, directly on the timeline. Rotate or change the aspect ratio with just a few clicks.

Instant Video Corrections

Apply lens corrections to remove fisheye distortion, and color correct clips to adjust the temperature of the light or to create unique effects.

Stabilize Video

Only in Ultimate can you apply video stabilization to correct shaky footage with proDad Mercalli. Turn wobbly handheld videos and bumpy action shots into usable footage with this quick fix!
Creativity across the spectrum
Color Grading

Only in Ultimate can you access complete Color Grading tools to control the mood of every scene. Easily shift colors, and fine tune your changes with a variety of video scopes and intuitive controls.

Filters and Effects

Get the right look with hundreds of drag-and-drop effects and filters. Quickly create stylized images or add overlays and animated titles!

LUT Profiles

Now with 20+ new LUT (look up table) profiles. LUTs makes it easy to apply advanced cinematic color effects to your project to bring your footage from one color space to another.
Capture & edit video across multiple cameras
Screen Recording Software

Record your screen and webcam simultaneously and create engaging videos with MultiCam Capture Lite. Easily record video and audio in a single click and edit them together seamlessly with multi-camera editing.

6-angle MultiCam Video Editing

Tell your story from multiple angles. Easily combine, sync, and edit footage from multiple cameras and select the angle you want to show as your video plays. Combine up to 6 angles with VideoStudio Ultimate
Extend the power of VideoStudio with premium plugins
Access popular apps from proven industry leaders and get hundreds of dollars' worth of professional-quality special effects for only a few dollars more than the price of VideoStudio Pro.
About VideoStudio Ultimate 2020 Coupon
How do I find VideoStudio Ultimate 2020 coupon code?
You can find VideoStudio Ultimate 2020 coupon code on our page,
just click on «Get Coupon» button.
How do I use VideoStudio Ultimate 2020 coupon?
To use VideoStudio Ultimate 2020 coupons, copy the coupon code on our page and paste it in the promo code field on the checkout page of your order.
The coupon can be used if the coupon is active.
How do I get discount on VideoStudio Ultimate 2020 products?
You can get discount by using a coupon code, which you can find on our page. Right now you can save up to 10% off.
How long do VideoStudio Ultimate 2020 offer last?
The time within each offer is active, is different. The coupons you pick up during the sales are mainly active for the sale period.
How many VideoStudio Ultimate 2020 coupons can I use?
You can use only one coupon code for each order.