Nero Recode
The universal converter
Convert and rip videos and music to all standard formats for your mobile devices at a breathtakingly quick rate. In addition, you can rotate, trim and crop videos with a single click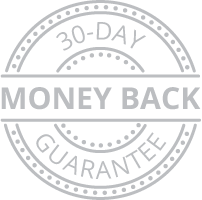 $39.95$29.9525% savings1202Y01PUGet couponUse coupon code and get discount
Related Products
All prices listed on our website are in US Dollars
New in Nero Recode
Annoyed by your PC sending you error messages because it can't read the file you want to play?
Nero Recode is the solution! Whether video or audio files, whether for import or export, whether smartphone recordings, DVD-Video or Blu-ray Disc: the ripping and converting specialist converts everything to the right format for your devices.
Nero Recode Key Feature
Import

It's easy to import films from your disc* or copy your videos and music right to the start screen of Nero Recode. And you can sit back and relax during the process, as Nero Recode achieves fantastic results when importing any file from Blu-ray Discs™, AVCHDs, DVD videos™, or from video and audio files.


*Only for non-copy-protected media.

Rip

Tiresome reformatting to play movies or music on any device? Forget it! With the 1-click conversion from Nero Disc to Device to Nero Recode, you can easily rip DVDs*, AVCHDs*, Blu-ray Discs™* and audio CDs to fit any of your devices: connect device, select songs, transfer, done! And for even more convenience, Gracenote® technology lets you play your music on your mobile device and sort it, even by album cover. Converting Blu-ray 3D™ discs to 2D, HD, and SD formats is also supported.


*Only for non-copy-protected media.

Convert

Want to easily transfer and play your video and audio files from your PC to your tablet or smartphone? Whether mobile device, PlayStation®, Xbox® or MP3 player, Nero Recode always finds the right format thanks to the latest device support. You can now also convert your video files specifically for use in video discs (DVD-Video™, AVCHD, Blu-ray Disc™). When importing into your video and video disk projects, they increase performance and no longer need to convert to the appropriate format for burning. Easily create job lists for your scheduled conversions and run large conversion jobs overnight with the Turn off PC after completion option.

Edit

Have an upside-down video after holding your phone the wrong way when recording? Nero Recode has simple 1-click trimming tools to correct video orientation, and to rotate, crop, and cut videos in any way you like.
About Nero Recode Coupon
How do I find Nero Recode coupon code?
You can find Nero Recode coupon code on our page,
just click on «Get Coupon» button.
How do I use Nero Recode coupon?
To use Nero Recode coupons, copy the coupon code on our page and paste it in the promo code field on the checkout page of your order.
The coupon can be used if the coupon is active.
How do I get discount on Nero Recode products?
You can get discount by using a coupon code, which you can find on our page. Right now you can save up to 25% off.
How long do Nero Recode offer last?
The time within each offer is active, is different. The coupons you pick up during the sales are mainly active for the sale period.
How many Nero Recode coupons can I use?
You can use only one coupon code for each order.