Pinnacle Studio 23 Ultimate
Advanced video editing and screen recording software
Pinnacle Studio Ultimate delivers powerful timeline editing with complete keyframe flexibility and a customizable workspace. Get the precise control you need to edit like a pro, with more effects, tools, and features than ever before.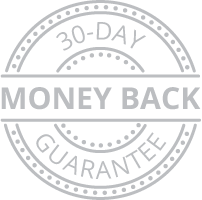 Limited Time Offer$129.95$87.9632% savings Buy Now

Use coupon code ultimatesave20 and get discount
The Ultimate video editing software
Unleash the power, precision, and control of Pinnacle Studio Ultimate and edit your next production like a pro! This fully-loaded, advanced editing suite makes it easy to edit across unlimited tracks with unparalleled accuracy and control. Explore hundreds of creative effects, advanced Video Masking tools, Color Grading, screen recording, and so much more. Go beyond what you thought possible with Pinnacle Studio Ultimate!
Pinnacle Studio 23 Ultimate Screenshots
Why Pinnacle Studio?
Advanced editing

Get complete precision and control with advanced keyframing to fine tune every detail of your clips, transitions, and effects. Edit freely across unlimited tracks in HD and 4K. Access Pinnacle Studio's full library of powerful, pro-caliber tools.

Unlimited creativity

Take advantage of expanded Color Grading controls, 360 video editing, and more tools exclusive to Ultimate! Explore unlimited creative possibilities with 2, 000+ video effects, filters, transitions, including the premium effects collection by NewBlueFX.

Work efficiently

Pinnacle Studio's intuitive interface enables you to streamline your workflow. Save valuable editing time with clip nesting, timeline efficiencies, and customizable shortcuts. Work seamlessly with the powerful and customizable tools you crave.
The power, precision, and creative control of Pinnacle
Powerful & precise

Pinnacle Studio's enhanced, intuitive timeline is fully loaded with powerful, pro-caliber features. Enjoy Video Masking, Color Grading, MultiCam Editing, and more tools often found in professional video editing software, at a fraction of the cost. With advanced keyframing controls, you can fine tune every detail of your next video production. Get the total precision and control you crave with Pinnacle Studio Ultimate.

Creative & customizable

Pinnacle Studio Ultimate is fully loaded with pro-caliber tools and advanced artistic effects to unlock your creative potential. Use new Video Masks to enhance or remove objects within your footage, or transform your production into a stylized motion picture with Color Grading. Set the tone for your project with artistic effects to turn day into night, eliminate imperfections, stabilize video, and so much more. The creative possibilities are endless with the intuitive features of Pinnacle Studio.

Productive & efficient

This powerful collection of applications is loaded with intuitive tools, tutorials, and learning materials to ensure you can get started easily and be successful sooner. Streamline your workflow with a personalizable workspace, create custom shortcuts, and edit seamlessly across dual monitors. Enjoy faster multi-track rendering and better file handling, making the most of your PC's processing power and memory.
What's new in Pinnacle Studio 23 Ultimate
Video Mask Creator

Video Masks are a revolutionary tool for everything from basic fixes to advanced edits. Take advantage of Video Masks to blur out faces and licence plates, enhance subjects, or remove unwanted objects. Get inventive with pro-level cinematic effects including cloning subjects, customizing creative transitions, and more.

Text Masks

Get creative and create pro-level titles using Text Masks. Show related footage through your text to add depth and interest to your next project.

Selective Vectorscope

Take advantage of new Selective Vectorscope to correct color shifts between clips. Directly view and manipulate the color profile of your footage to keep skin tones consistent and looking natural, easily draw attention to objects, improve project cohesion, and more.

LUT profiles

LUT profiles make it easy to instantly add cinema-grade color grading effects to your project. Alter the mood, add drama, and more by choosing from preset profiles or creating and storing your own for later use.

Clip Nesting

Group clips together on your timeline with the new nesting feature to reduce clutter and make it simple to navigate sections of your project.

Copy/Paste Color Attributes

Maximize your workflow efficiency by easily duplicating your customizations across clips. The ability to instantly replicate your precise alterations will save you valuable minutes of editing time.

Keyframing

Improved keyframing controls enables you to customize your transitions and creative effects to the last detail.

Export Alpha Channel

Preserve transparency in your video export for unique effect, or to use clips as overlays in future projects.

360 Freeze Frame

Explore a split second moment in time from all angles using new 360 video freeze frame.

Create Animated GIFs

Capture facial expressions, actions, or artistic time lapses, and export the clip as a GIF for easy viewing across online platforms.

Three and Four-point editing

Insert clips at exactly the right moment of your project with the precision of three and four-point editing.

NewBlue Audio Essentials

Add sound effects, such as chorus, delay, echo, and distortion, and streamline audio processing workflows with ease.

Split Screen video templates

With new templates and enhanced grid overlay functionality, easily create custom split screen videos.

Batch processing

Ease your export process by processing multiple files at one time, minimizing required interaction.

Performance

Enjoy higher bitrate and enhanced Intel® Quick Sync video hardware acceleration.

Training material

Learn the new features of Pinnacle Studio 23 with new training videos and written how-to tutorials.
Intuitive and precise timeline editing
Pinnacle Studio Ultimate delivers powerful timeline editing with complete keyframe flexibility and a customizable workspace. Get the precise control you need to edit like a pro, with more effects, tools, and features than ever before.
Timeline editing

Edit HD or 4K video projects across unlimited tracks. Take advantage of Pinnacle Studio's intuitive editing tools and correct color, add effects, and adjust parameters directly on the timeline. Maximize the efficiency of your workflow by easily duplicating your customizations across clips, or use the new clip nesting feature to keep your workspace clutter-free.

Customize your workspace

Set quick access points to the tools you use most to streamline your workflow. Work seamlessly across dual monitors, create custom profiles, and adjust screen resolutions.

Precise editing

Effortlessly drag and drop media to the timeline, or insert clips intuitively with the slip tool for the ultimate level of flexibility and precision. Easily scrub through footage to find exact moments to highlight or replace.

Keyframe control

Use keyframes to customize every detail of your transitions and effects with unparalleled precision and control. Adjust the speed of a clip or motion of an object to match your vision. Keyframing empowers you to fully personalize your projects.
Powerful, pro-caliber tools
Pinnacle Studio 23 Ultimate is fully loaded with all the powerful tools you need to edit your next production, including comprehensive Color Grading, new Video Masks, MultiCam editing, Green Screen effects, and so much more.
Set the tone with Color Grading
Control the ambiance of your video and set the mood with full Color Grading capabilities, customizable down to the keyframe. Achieve professional-level thematic effects, and easily duplicate your alterations across clips. Color Grading empowers you to completely transform the feel of your footage, draw focus to scenes or subjects, make corrections to the hue and brightness of your clips, and so much more.
Get creative with advanced masking and overlays
Video Masks

Video Masks are a revolutionary tool for everything from basic fixes like face blurring and subject enhancement, to pro-level edits like removing unwanted objects, creating clones of subjects, blurring faces, and customizing creative transitions or effects.

Video overlays

Layer clips, graphics and titles to craft creative layouts for footage. Create unique picture-in-picture effects by placing new content onto a stationary object like a mirror or a computer screen. Even export masks and videos with a transparent background using new Alpha Channel.

Motion Tracking

Identify and track objects and subjects with precision. Mark your object, press play to track its motion, and then easily add the overlay of your choice.

Mosaic Blur

Blur out faces, licence plates, logos, and more with Mosaic Blur. Utilize motion tracking to apply the mask intuitively to your subject as it moves within the frame, then customize the degree of distortion to your liking.
Play with speed using Time Remapping
Add intensity to the story and movement of your video by controlling the speed of your clips with keyframing controls.
Freeze frame

Highlight an iconic moment in your project with a quick pause or leave a lasting impression on viewers with a paused snapshot!

Slow motion

Build anticipation and intensity in your videos with a slow motion effect to add visual interest.

Fast motion

Speed up your scenes to improve your storytelling. Create the illusion of a super-human, or turn basic footage into a timelapse.

Reverse

Create a fascinating visual effect to captivate your viewers and reverse and replay to highlight an effect.
Capture and edit multiple cameras simultaneously
Video capture and screen recorder

Record your screen and webcam simultaneously and create engaging tutorial videos. With unique screen recording software, you can easily capture video, system audio, microphone sound, and record your screen in a single click.

Multi-camera editing

Combine footage from up to six devices to create more dynamic videos with Pinnacle's MultiCam Editing. Easily align and sync clips with audio syncing or by markers. Select the angle you want to show as the video plays to create your own multi-camera production.
Combine clips creatively
Dynamic Split Screen Videos

Show multiple video clips creatively with custom layouts. Add motion to your split screen videos with keyframes for complete control of how your story comes together.

Track Transparency

Add impact to your video tracks by adjusting the opacity of a video clip. Show multiple clips at the same time, create superimposed effects or custom fading transitions. Easily control the transparency of each track directly from the timeline.

Seamless Transitions

Flip, zoom, spin, or whip between scenes with Seamless Transitions that add excitement and energy to your cuts. Simply align similar colors or objects to create a smooth and artful transition between imagery.
Your complete 360° video editor
Edit 360 videos

Go full circle with the full suite of 360 degree video editing tools to trim, correct color, add titles or graphics, and edit your 360 video, now with new Freeze Frame.

360 Video 'Tiny Planet' effect

Give your audience a fun perspective and transform your 360 footage to Spherical Panorama to create a 'Tiny Planet effect'.

Convert 360 to standard video

You control the view the audience sees and convert 360 video to standard video for playback on TVs and standard video players.

Export 360 video

Export your video to view on a 360 video player or your VR headset. Even upload your 360 video directly to YouTube or Vimeo 360.
Enhance your footage creatively
Pinnacle Studio Ultimate is your complete editing toolbox, fully loaded with the tools, advanced effects, and filters you need for basic editing and pro-caliber enhancements. Take advantage of limitless creative opportunity.
All the basics, and more

Crop, rotate, and edit footage, apply quick effects, and even eliminate red eye from your media directly in the preview pane! Easily trim or duplicate clips, and add motion with Pan & Zoom functions.

Video templates

Choose from hundreds of Montage video templates with themes perfect for every occasion. Simply drag and drop to the template, or quickly create automatic slideshows with SmartMovie.

Video filters

Add excitement and polish to every production with hundreds of customizable video effects, animated titles, and transitions. Drag and drop filters to turn grey skies blue, add cartoon or watercolor-like stylized effects, and much more. 2000+ effects.

Stop Motion animation

Gather your props, plug in your camera, and capture your story, frame by frame. Control camera settings, see overlay frames, set distances, and capture frames automatically or manually from within Pinnacle Studio.
Industry-leading NewBlueFX Premium Effects
Add incredible creative effects and correct almost any video problem with these popular packs from NewBlueFX. Get hundreds of dollars' worth of professional-quality special effects applications for only a few dollars more with Pinnacle Studio Ultimate.
NewBlue Audio Essentials

Add sound effects, such as chorus, delay, echo, and distortion, and streamline audio processing workflows with ease.

Motion Blends

Incorporate video transitions that twist, turn, zoom, smear, and spin with NewBlue Motion Blends!

Stabilize Video

Stabilize shaky video footage captured with handheld cameras using this powerful analytical tool with NewBlue Stabilizer.

NewBlue Video Essentials

Enhance and correct raw footage. Create a vignette, add picture-in-picture, or swap specific colors in a scene to add visual interest.

NewBlue Video Essentials

Easily split screens, spotlight areas of interest, smooth edges, or improve contrast with these time-saving presets.

NewBlue Video Essentials

Turn day into night, create reflections, touch up skin, create photo essays, and more!

NewBlue Video Essentials

Add emphasis to your video story with selective focus, selective color, and selective tint.

NewBlue Video Essentials

Remove subtle imperfections, replicate footage into a video wall, and magnify a video segment for emphasis.

NewBlue Video Essentials

Avoid tedious keyframing when applying pixelation, easily pan and zoom on stills or video, and more.

NewBlue Video Essentials

Enhance, optimize, and accelerate your productivity with this best-selling collection of versatile effects.

NewBlue Light Blends

Lighten up your production with light-inspired scene transitions that include light flairs, orbs, rays, strobes, and more.

NewBlue Film Effects

Recreate the unique color and lighting characteristics of an old-school film with blemishes, jitters, scratches, and more with NewBlue Film Effects.
Master your audio
Audio Editing

Fade audio in and out across unlimited tracks, or mute clips completely with just a few clicks.

Royalty Free Music

Add royalty-free music that automatically adjusts to the length of your project with the ScoreFitter music library.

Audio Ducking

Audio Ducking can balance background sound with foreground dialog and narration for crisp, clear, pro-quality audio.
Share your video with family, friends and more!
Export to popular formats and devices

Export your project to popular video formats for playback on any device!

Upload directly to social media

Upload directly to YouTube, Vimeo, and Flickr directly from Pinnacle Studio.

Burn to disc

Author DVDs with customizable themed menus, chapters, and music. 100+ Templates.