Pinnacle Studio 24 Plus
Video editing and screen recorder
Edit freely across 24 tracks with complete flexibility. Take control of your edits with enhanced keyframing. Get creative with hundreds of effects, plus new graphics and overlays. Explore Motion Tracking and MultiCam editing tools to elevate your productions.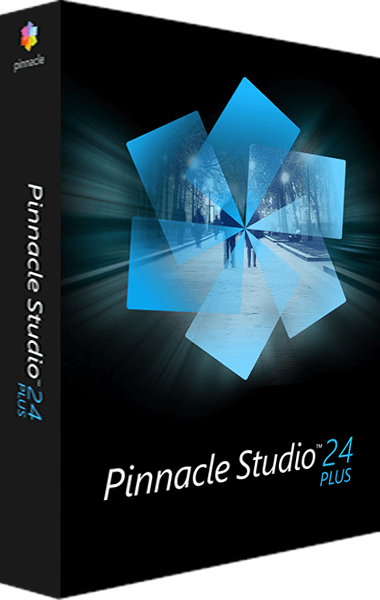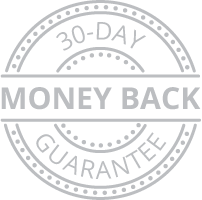 $69.95$59.4615% savings8X74HA9N7Get couponUse coupon code and get discount
Related Products
All prices listed on our website are in US Dollars
Why Pinnacle Studio 24 Plus?
Powerful editing

Edit video across 24 tracks with the precision and control of keyframing to ensure your edits match your vision.

Creative possibilities

Tap into hundreds of effects, transitions, and templates to get creative with color and enhance your video projects.

Work efficiently

Edit quick projects or large video productions intuitively with customizable shortcuts and workflow efficiencies.
Editing power that doesn't break the bank
Explore powerful editing features and creative effects that take your productions closer to pro.
Loaded with powerful features
Motion Tracking
Screen Recorder
MultiCam Editing
Split Screen Video
Color Correction
Lens Correction
Stop Motion
Audio Ducking
Track Transparency
Author DVDs
Our competitive advantage
Keyframe precision

Add keyframes to customize almost any parameter of your edits — take complete control over your motions, effects, and overlays.

Customizable workspace

Set custom tool shortcuts, group and edit clips simultaneously, and explore a streamlined workflow for your most intuitive editing experience.

Additional applications

Included tools empower you to capture video and record your screen, author DVDs, and leverage compatibility with many third party plugins.
It's the most powerful Pinnacle Studio 24 Plus yet
Title Editor

Create custom motion graphics and take control of your titles — right down to the word or individual letter — with the redesigned Title Editor. Set style and manipulate individual parameters of any text with keyframe-based controls — add motion, rotate, scale, and more. Save as presets for future use.

Graphic overlays

Explore new animated overlays, graphics, and backgrounds for instant drag-and-drop creativity.

Keyframe controls

Multi-select a group of keyframes by drawing a frame around them to highlight, reposition, or even duplicate and streamline your editing.

Project notes

Remember where you left off and leave notes on next steps with new project notes.

Split Screen videos

Auto fit your media to the size of the dropzone with new SmartFit controls — edit the size and position as needed.

Keyboard shortcuts

Set up new shortcuts in the control panel and easily search by letter to see what it is assigned for.

Performance

Enjoy higher bitrate and enhanced Intel Quick Sync video hardware acceleration.

Training material

Learn the new features of Pinnacle Studio 24 Plus with new training videos and written tutorials.
Features fueling your video editing software
Go beyond basic editing
Explore Color Grading tools
Motion and speed effects
Screen recording and multi-camera editing
About Pinnacle Studio 24 Plus Coupon
How do I find Pinnacle Studio 24 Plus coupon code?
You can find Pinnacle Studio 24 Plus coupon code on our page,
just click on «Get Coupon» button.
How do I use Pinnacle Studio 24 Plus coupon?
To use Pinnacle Studio 24 Plus coupons, copy the coupon code on our page and paste it in the promo code field on the checkout page of your order.
The coupon can be used if the coupon is active.
How do I get discount on Pinnacle Studio 24 Plus products?
You can get discount by using a coupon code, which you can find on our page. Right now you can save up to 15% off.
How long do Pinnacle Studio 24 Plus offer last?
The time within each offer is active, is different. The coupons you pick up during the sales are mainly active for the sale period.
How many Pinnacle Studio 24 Plus coupons can I use?
You can use only one coupon code for each order.