Roxio Creator NXT Pro 8
Complete CD/DVD burning and creativity suite
All the power of Creator NXT 8 + more than $200 in valuable extras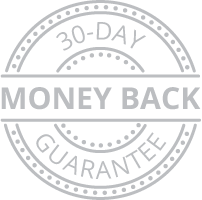 $99.99$69.9930% savings03ORPTXNCGet couponUse coupon code and get discount
Related Products
All prices listed on our website are in US Dollars
The most complete multimedia creativity suite
Includes 20+ popular Roxio products in one!
Burn

Disc burning, Ripping from discs, Roxio MyDVD authoring, Label creator, Disc encryption

Utility

Roxio Genie utility software, Video Playback, File backup, File archive, Media import

Photo

PaintShop Pro 2020, PhotoMirage Express, Smart slideshow and movie creator, Highlight Reel, Corel AfterShot 3, Photo editor, 3D photo creator, Panorama creator

Video

Roxio VideoWave editor, Video capture and screen recorder, MultiCam editor, Slideshow & movie creator, Copy & convert video

Audio

Capture audio, Sound editor, Noise reduction, Time stretching, Pitch scaling, Multi-channel mixer, Convert audio, LP and tape digitizer, Burn audio discs, Audiobook creator
Everything you need for burning discs and managing your media.
Discover the functionality and applications that make Roxio Creator NXT 8 such a powerful burning tool:
Burn with confidence at the highest industry-standard level

Drag and drop directly from your desktop and easily burn single or multiple CDs, DVDs, and Blu-ray discs simultaneously with Roxio Burn 4. To make multiple DVD copies, or to archive your DVD productions, consider outputting an ISO image file to your hard drive.

Copy, burn CDs, and rip music from CDs

Easily create a copy of your CDs, DVDs, Blu-ray discs and USB drive. Whatever the original disc is, Creator NXT can copy it. You may also copy and convert discs to digital files to play back on your favorite devices.

Author DVD discs

Elevate your videos to professional-looking discs with Roxio MyDVD, complete with 100+ original templates, customizable menus and chapters, and a robust music library. Combine multiple movies onto one disc with an updated interface to make it simple yet polished.

Label discs

Create labels for your discs and make your favorite music CDs and DVD movie compilations easily recognizable and chic-looking.

Home DVD playback

Play back your home videos with theater-like surround sound on your PC WinDVD Lite. With a range of format supports and smooth playback, enjoy your personal videos with crystal clear audio and stunning picture, including support for 4K video.

Secure your data

Secure your data and burn to disc or save to USB with drag-and-drop controls using banking-level encryption technology. Encrypt data on disc or USB--even view activity logs to keep track of what you burn and when. Control passwords and encryption settings and set up a master password to encrypt and decrypt data.

Back up and archive your files

With Roxio BackOnTrack 4, easily back up your files to CD, DVD, Blu-ray disc, or your network drive. Schedule unattended backups or do it manually. Or, easily archive your files with Roxio AVCHD Archive. Maximize disc space with up to 4 hours of DVD video on a single disc.

Keep your hard-drive well-organized and clean

Organize your hard-drive and reclaim speed and space. Reveal the distribution of files, and identify duplicate or unnecessary files. Quickly rename a number of files based on a set of rules you define. Easily manage, delete, move, or upload files to the cloud with Roxio Genie utility software.
Beautifully animated. Simply uncomplicated.
Create mesmerizing photo animations in minutes!
PhotoMirage Express photo animation software
Blur the line between photo and video with images that twist, twirl, and flow. Let the magic of PhotoMirage effortlessly transform any image into a mesmerizing animation in a matter of minutes.
Drag and drop Motion Arrows in the direction you would like your image to move, and plot Anchor Points around the areas you would like to remain static. Bring it all together with a preview and watch your photo come to life!
Whether you want to boost social engagement, drive results on the web, or simply have fun with photos, PhotoMirage is your key to creating awe-inspiring photo animations that captivate, engage, and transfix.
Corel PaintShop Pro 2020 photo editing and graphics suite
Finesse your photos and create striking graphic design projects with the easy-to-use tools in PaintShop Pro 2020.
Seamlessly remove unwanted elements from photos and easily crop, straighten, retouch, and enhance images.
Get creative with brushes, textures, layers, and drawing tools. The intuitive interface guides you and the built-in training tools makes learning easy.
No limits – capture, convert & share
Capture

Capture video and audio from discs, web, older devices or old format files. Whatever the source: if you can hear it - you can capture it.

Convert

Convert your media into various formats for easy playback on a smartphone, tablet, game console, or other devices.

Share

Export your files to popular formats to share on social media, or to view across your favorite devices and stay connected with your audience.
About Roxio Creator NXT Pro 8 Coupon
How do I find Roxio Creator NXT Pro 8 coupon code?
You can find Roxio Creator NXT Pro 8 coupon code on our page,
just click on «Get Coupon» button.
How do I use Roxio Creator NXT Pro 8 coupon?
To use Roxio Creator NXT Pro 8 coupons, copy the coupon code on our page and paste it in the promo code field on the checkout page of your order.
The coupon can be used if the coupon is active.
How do I get discount on Roxio Creator NXT Pro 8 products?
You can get discount by using a coupon code, which you can find on our page. Right now you can save up to 30% off.
How long do Roxio Creator NXT Pro 8 offer last?
The time within each offer is active, is different. The coupons you pick up during the sales are mainly active for the sale period.
How many Roxio Creator NXT Pro 8 coupons can I use?
You can use only one coupon code for each order.