Photo Video Editor Bundle Pro
PaintShop Pro 2022 and VideoStudio Pro 2022
Add color and brightness to your world with this dynamic duo of photo editing power and movie-making fun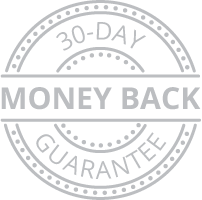 $159.99$139.9913% savingsEVASLEROC01Get couponUse coupon code and get discount
Related Products
All prices listed on our website are in US Dollars
Complete Photo and Video Editor
Create and edit stunning photos, entertaining videos, and compelling design projects with PaintShop Pro 2022 and VideoStudio Pro 2022.
Photo Video Editor Bundle Pro - what's included
Main Applications

PaintShop Pro Content

Library of video tutorials in the Discovery Center
Online User Guide
Online Help

VideoStudio Pro Content

Libraries of templates, titles, font packs and music tracks
Library of video tutorials
Online User Guide
Online Help
Includes bonus software: Corel FastFlick video slideshow maker, VideoStudio MyDVD disc authoring, MultiCam Capture Lite - video capture and screen recorder
Make memories last with photo and video editing software
Together, they deliver a superior experience for users of all skill levels.
Create photo and design projects with layers, text, gradients and more in PaintShop Pro.
Use VideoStudio Pro to animate your images or edit video footage with customizable effects, overlays, transitions, titles and sound.
Top reasons to try
Edit photos like a pro

Edit, retouch and enhance your images with a comprehensive set of progressive tools. Enjoy powerful, layer-based editing capabilities.

Create movies in minutes

From storyboarding to timeline editing, VideoStudio Pro is fun and flexible, helping you develop your skills and create impressive videos.

Unlimited ways to be creative

PaintShop Pro is packed with creative tools, including new color palettes, brushes, gradients, patterns, and picture tubes. VideoStudio Pro boasts hundreds of filters and effects for endless creativity.

Easy to learn and use

Whether you're brand new to photo and video editing, or a multimedia guru, the Photo Video Bundle is welcoming to all skill levels. Find a range of helpful tutorials to set you up for success.

Affordable and subscription-free

Lower your cost by choosing a complete, subscription-free solution for all your photo and video editing needs. With your purchase of Corel's Photo Video Bundle, you simply buy it once and it's yours in perpetuity.
What's New in Photo Video Bundle Pro?
PaintShop Pro 2022
AI-powered tools

From one-click fixes to advanced photo editing tools, PaintShop Pro makes it all happen faster with new AI-powered features. Use new AI Background Replacement to automatically change the scene in an image, and the new AI Portrait Mode to enhance your portraits and add a softly blurred background and get creative with new Color Matching and Smooth Image capabilities in AI Style Transfer.

Frame tool and creative content

Create amazing digital layouts with ease using the new Frame tool. Easily place objects into a variety of frame shapes and sizes to create posters, magazine layouts, ads and so much more. Add the perfect finishing touches with new creative content including new patterns, textures and picture tubes!

Usability and new format support

PaintShop Pro's Welcome screen has been enhanced with you in mind, offering a helpful new Workspace tab with built-in tutorials and learning content to help you master the product with ease. Enjoy popular new format support and improved large dimension support for drop shadows, bevels, brushstrokes, textures and more.
VideoStudio Pro 2022
Face Effects

Make everyone in your video look their very best with new Face Effects! Easily brighten or smooth skin with simple controls, adjust face width and even eye size to fine-tune facial features. Play with these super popular editing tools and adjust the levels manually depending on how much impact you're looking to create. Easily polish lifestyle videos, create glam Instagram and TikTok clips, or even goofy clips to share with friends!

Speech to Text converter

Save time creating subtitles by easy converting speech in your video to text with a new tool designed for easy caption creation. With new VideoStudio, even edit captured subtitles, export them, then import them into Youtube, TikTok or another platform. Use auto subtitling to keep your viewers engaged when speech in your video includes specific terminology, product names, or when the original narration is not perfect in quality!

GIF Creator

Explore GIF Creator to capture a section of your video and convert it to a short, looping clip in GIF format to express emotions and easily share highlights, over-the-top moments, and even cringe-worthy content— across all online platforms. GIFs are the best way to feature your most unique frames in a flash!

Animated AR Stickers

Add instant fun and flair to your next project with new animated AR Stickers! These face-tracking stickers are a great way to achieve anything from masking faces to emphasizing emotions and creating playful moments. They even can be applied to multiple faces and later edited for position and size. Use AR Stickers to accent reactions and add personality to gaming videos, reaction videos, online challenges, and other projects.

Camera Movements transitions

Unlock creative customization through the new Camera Movements transitions with motion blur that make your videos look awesome! Mimic impressive transitions from your favorite movies, create transitions that blend scenes together, adjust them to look more natural or more dramatic—you decide the best way to add impact to your footage and make it look more cinematic.
Get creative with color
Color Correction

Correct or fine-tune the color in your projects with intuitive controls. Adjust hue, saturation, and white balance or apply instant auto-tune adjustments.

Color Enhancements

Boost colors, brighten scenes and play with unique color filters to introduce accent colors to add mood and fantasy—your projects to make them feel one-of-a-kind.

LUT Profiles

LUT (look up table) profiles make it easy to turn day into night, recreate the color schemes of iconic movies, and instantly apply advanced cinematic color effects to your projects.
Filters, effects, and other creative tools
Filters and effects

Add an artistic touch to your project by tapping into hundreds of creative drag-and-drop effects and filters. Enrich your video with new textures, gradients, reflections, and so much more. Even beautify your lifestyle videos with new Face Effects!

Graphics & Overlays

Drag and drop animated overlays and graphic elements to your video to add depth to your scenes. Elevate your storytelling with transparent backed overlays that include bubbles, lens flares, and more!

Animated AR Stickers

Add flair to footage with trendy face-tracking stickers that recognize and map facial features to make it easy to import and apply silly character ears, show-stopping eyes, larger than life sunglasses, or over-the-top hats to any project. Or, just mask faces on your video background to keep the main story focused. With new VideoStudio, AR Stickers can be applied to multiple faces and later edited for position and size. You call the shots!
Instant Slideshows and Movies
Instant Project Templates

Save time and jumpstart your video creation with Instant Project Templates to recreate popular styles or viral clips. Select a template, then drag and drop a video to replace the generic placeholder that auto-populates to the timeline, and you're ready for export.

Highlight Reel

Explore AI-powered facial recognition with Highlight Reel, a smart movie and slideshow creator that automatically selects your best shots and clips and bypasses those with imperfections.

FastFlick

Create slideshows and movies in minutes! Just select a template and add your media for a quick, easy slideshow.
About Photo Video Editor Bundle Pro Coupon
How do I find Photo Video Editor Bundle Pro coupon code?
You can find Photo Video Editor Bundle Pro coupon code on our page,
just click on «Get Coupon» button.
How do I use Photo Video Editor Bundle Pro coupon?
To use Photo Video Editor Bundle Pro coupons, copy the coupon code on our page and paste it in the promo code field on the checkout page of your order.
The coupon can be used if the coupon is active.
How do I get discount on Photo Video Editor Bundle Pro products?
You can get discount by using a coupon code, which you can find on our page. Right now you can save up to 13% off.
How long do Photo Video Editor Bundle Pro offer last?
The time within each offer is active, is different. The coupons you pick up during the sales are mainly active for the sale period.
How many Photo Video Editor Bundle Pro coupons can I use?
You can use only one coupon code for each order.