EaseUS Partition Master Professional
Windows partition manager
EaseUS Partition Master Professional is the best partition software that can quickly solve low disk space and resize partitions on hard drives and hardware RAID in Windows 10/8/7/Vista/XP.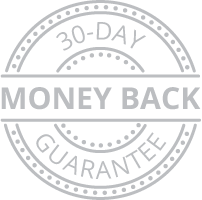 $39.95 Buy Now

EaseUS Partition Master Professional Screenshots
Manage Your Hard Disk Easily
EaseUS Partition Master Professional is the most popular disk partition manager software for Windows that can easily resize, create, move, merge, delete, format, split, hide, explore and even check disk partitions to maximize PC performance
EaseUS Partition Master Professional What's New
Support resizing system partition on mirrored volume.
Support resizing dynamic hard disk with WinPE bootable media.
Improved the product to resize partition more quickly and safe.
Completely support dynamic hard disk with 4096 bytes sector size.
Support GPT dynamic hard disk.
EaseUS Partition Master Professional Key Features
Resize / Move Partition

Resize disk partitions and make partitions of different capacity well organized. Specially extend system partition on C drive for Windows 10 installing

Merge Partition

Help to merge partitions or merge unallocated space into one partition to expand partition capacity with all original data safely kept

Delete / Format Partition

Carry out partition deletion and formatting carefully that puts data security at first place. It's much better to back up your data before deleting or formatting partition

Hide / Wipe Partition

Deliver the best protection for data stored on partitions. Allow you to hide or wipe partitions to protect sensitive data from unexpected errors and free up much disk space

Check / Explore Partition

EaseUS Partition Master software makes users easily check errors on selective partitions and explore contents on specific partitions. Useful for disk monitoring
Disk Partition Program to Migrate OS to SSD / HDD
EaseUS Partition Master with Windows OS migration feature included helps you transfer data, operating system and configurations on system boot partitions to new SSD or HDD without Windows reinstalling
Migrate OS to SSD that runs your Windows system much faster and more efficiently.
Move your Windows system to a new SSD, HDD or partition for data safekeeping.
Migrate Windows 10/8.1/8/7/Vista/XP to SSD or HDD for optimal PC performance.
Transfer OS from HDD to SSD for disk replacement and upgrade without trouble of system reinstallation.
Disk or Partition Conversion
Make smooth disk or partition conversion to take full advantage of hard drive and keep PC running at its best
Primary and Logical Partition Conversion

Partition hard drive into multiple logical and primary partitions, and also convert primary partition to logical, logical partition to primary.

Convert System Disk between MBR and GPT

EaseUS partition tool can convert system disk from MBR to GPT and also from GPT to MBR for great hard drive stability and efficiency.

Convert FAT partition into NTFS

Convert FAT32/FAT16/FAT12 partition into NTFS and get the most out of your HDD or SSD

MBR and GPT Disk Conversion

Converts MBR disk and GPT disk mutually in a simple way without deleting the partition

Convert Disk between Dynamic and Basic

Easy partition manager software converts dynamic disk into basic or reverse in a safe manner without deleting volumes/partitions.
EaseUS Partition Master Professional Supported Technologies
File System

EXT3, EXT2, NTFS, FAT32, FAT16, FAT12, ReFS

Devices

Parallel ATA (IDE) HDD, Serial ATA (SATA) HDD, External SATA (eSATA) HDD, SCSI HDD, Solid-State Drive (SSD), All levels of SCSI, IDE and SATA RAID controllers, RAIDed configurations (hardware RAIDs), IEEE 1394 (FireWire) HDD, USB 1.0/2.0/3.0 HDD, Large capacity hard disk, Removable device, such as flash drive, memory card, memory stick...
EaseUS Partition Master Professional System Requirements
Operating System

Windows 10/8.1/8/7/Vista/XP

CPU

At least with X86 or compatible CPU with main frequency 500MHz

RAM

Equal or larger than 512MB

Disk space

Hard disk drive with 100MB of available space